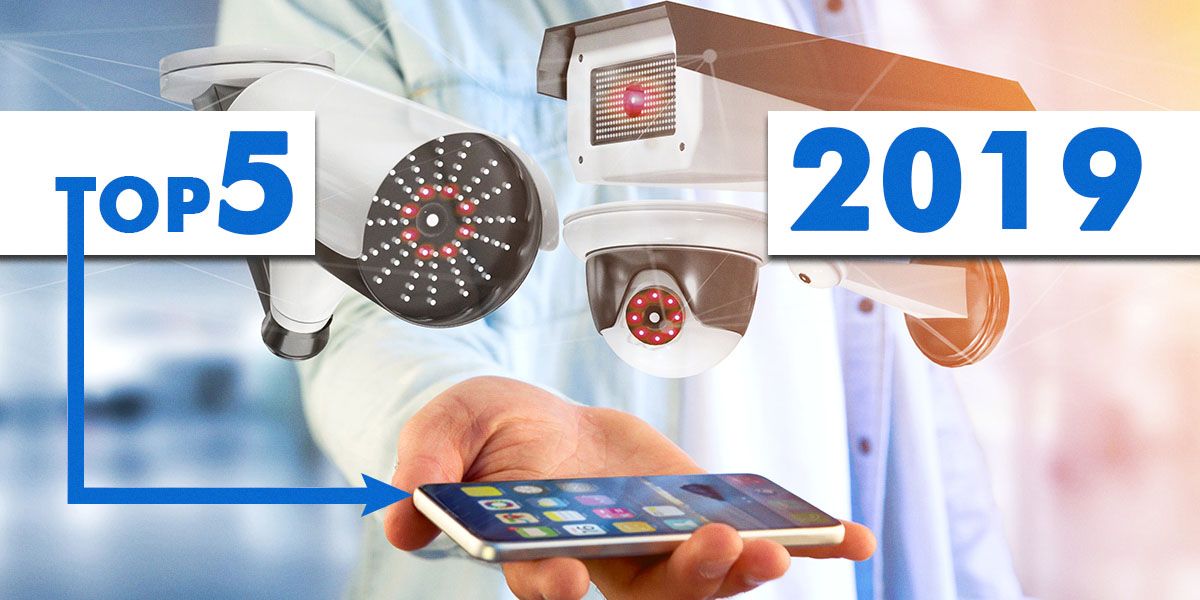 If you are looking for the best home security system to buy in 2019, you have come to the right place.
When you search online for alarm companies or alarm quotes, you will most likely find so many options that would make you more confused than ever.
Because we have partnered with the biggest alarm providers and security companies, we have learned the perfect security solutions to fit all kinds of needs and budget.  You can obtain all the necessary information you need to find the latest home security system, home automation, and monitoring services from this article.
Keep reading to know more about the best alarms in 2019 and save time and money!
How a home security system protects you
Every home security system uses a variety of components for keeping the home and the family safe.  Every component has a critical role in home protection, and they work in tandem to protect you.
The most critical components of your home alarm system will include:
The control panel
Motion sensors
Door and window sensors
Video surveillance cameras
Yard sign and stickers
High decibel alarm
A home alarm system works best when the necessary components are in place and there is someone to efficiently monitor the system. In case of an emergency, it is important not to be without a vital element that can increase your home's level of protection.
What are the prices of home security systems?
It is very difficult to get the exact prices of home security systems. This is because the actual cost would depend on whether it is outright purchase or lease, with monthly monitoring or not, wired or wireless, etc.
Nevertheless, we can safely say that a standard home security system could cost from $400 to $500. This would most likely include 1 door sensor, 1 window sensor, and 1 motion detector. If you need more devices, the cost would invariably increase.
The prices of home security systems in 2019 will be based on your actual needs and the cost of each component you will choose for your alarm system.
2019 top picks for home security systems
When you are shopping for a good home security system, it is important to consider reliability, customer service, and price.  There are so many alarm companies offering home security systems that it can be quite time-consuming to find the right one.
We want to make it easier for you with this list of the top picks for home security systems available in Canada for you to consider.
 FRONTPOINT
About the company
The company's alarm systems are available throughout Canada, including Quebec. Thus, it is one of the most widely used systems in the country.  Their customer service enjoys a high ranking and you are sure to get help when you need it.
Features

Crash and Smash Protection
Z-Wave compatible
DIY installation

Pros

30-day free trial
Transferable if you need to relocate
Affordable
Easy to install

Cons

Higher out of pocket expenses for alarm equipment

Price of packages
3 available options for alarm equipment ranging from $99 to $199
For monthly monitoring, you can choose between Basic Interactive Plan ($44.99) or Ultimate Monitoring Plan ($49.99)
ADT
About the company
This company has been around for more than 100 years and is the largest security company in North America. It is available throughout Canada and has more inter-connected monitoring centers than other alarm companies.
Features

The ADT Pulse allows remote monitoring of your system using Z-wave technology
Offers a free system worth $850 with a subscription to ADT home monitoring
ADT Pulse also offers home automation

Pros

Well-known and established company
offers optional plans for medical emergencies, flood monitoring, and carbon monoxide/
Movers' guarantee offered to qualified customers
Has top-of-the-line alarm equipment
Reliable monitoring

Cons

Requires professional installation (with charges)
Higher monthly plans

Price of packages
Basic monitoring service: $19.99
Traditional (basic package): $28.99 with an upfront equipment cost of $125 for wireless key entry
The Control Package: $36.99 with an upfront equipment cost of $125
The video package: $52.99 with an upfront equipment cost of $125**ADT requires professional installation at a cost ranging from $99 to $199, depending on your selected devices.
Chubb Edwards
About the company
The company is a merger between Chubbs and Edwards, a fire safety company. It is only available in Canada.  It has 28 offices in the country and covers Ontario, Quebec, British Columbia, Alberta, and New Brunswick, to name a few. 
Features

Uses a proprietary network called Chubbnet to connect your system to the monitoring center
Basically uses landline services for the alarm system to communicate with the monitoring center
Cellular back-up is available for an additional charge

Pros

Excellent in fire safety and monitoring
Fast and professional installation
Uses equipment from reputable manufacturers such as United Technologies and Interlogix
Operates their own monitoring center

Cons

 Customer complaints about their cancellation policy and customer service

Price of packages

$690 for parts and installation
$33.95 monitoring fees
Alarm Force
About the company
This is one of the biggest alarm companies in Canada.  It has around 140,000 customers across the country. It is available in Ottawa, Montreal, Calgary, Edmonton, and Vancouver and is rapidly growing.
Features

It offers Video relay surveillance system and AlarmCare medical alert services.
It also offers private guard monitoring for an additional fee which can reduce false alarm penalties.
It uses cellular/GSM technology for communication with the monitoring center.

Pros

Some alarms from competitors can be activated by Alarm Force.

Cons

Limited coverage
Limited equipment

Price of packages
$99 installation/activation fee
$29.95 monthly fees
free equipment (for as long as under contract)
Vivint
About the company
This security company serves all of Canada. It is one of a few companies to offer contract-free services.  It is reputed to be the best in home automation.
Features

All of their packages include mobile access and is known to use high-end equipment.
It uses equipment from Honeywell and Alarm.com.

Pros

The company offers flexible payment options for alarm equipment.
High compatibility with third-party home devices
Also offers a contract-free option
Has cheaper entry-level plans

Cons

Has longer contracts  (35,42, and 60 months)
High upfront equipment costs
Requires professional installation

Price of packages
$99 installation fee
$39 to $80 with home automation
Offers a no money down option for equipment
It is important to spend time studying the various options available to you in the market. When it comes to home security, you just can't place a dollar value on it so make sure you get a home security system that is affordable and highly reliable.
Compare FREE ALARM QUOTES using our free comparator in just 2 minutes. Fill out the online form on this page to find the best home security that is right for you.
Compare the prices of detectors for your home security system
The reliability of your home security system will largely depend on the detectors and sensors that you incorporate into your alarm system.
There are various models of detectors for a residential alarm system. These include motion detectors (volumetric) to prevent intrusion and burglary, glass break detectors, opening door and window sensors, as well as heat and smoke detectors, carbon monoxide detectors, and unusual changes in temperature.
Motion (Volumetric) detectors: what do they do and how much are they?
Volumetric detectors can detect movement such as of a criminal who has broken into your home.  A detector can sense body movement by infrared rays (which detect the heat of the body of a person) or by microwave (radar waves).  It is essential to any home security system as it alerts you to the presence of a person who shouldn't be in your home.
Even just 1 motion detector can be sufficient if properly positioned at least 2.20 m from the ground.
Average prices of motion detectors
Type of motion detector
Average price
Infrared
(wireless, 80 lb. pet-friendly)
Covers area of 35 ft. x 45 ft.
Operates between  0 o C and +50 o C
$90
Infrared
wireless dual sensors to reduce false alarms
operates up to  -20 o C
$280
Infrared and microwave technologies
$125
Door and window sensors: key benefits and prices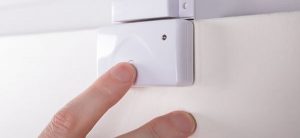 A basic home alarm system includes what some experts call perimeter detectors. These detectors capture the impromptu opening of doors or windows, by breaking the magnetic contact between the component placed on the movable section and the component placed on the fixed section (the frame) of the access path.
All modern home security systems include perimeter sensors, also called door and window sensors. These sensors capture the opening of doors and windows by breaking magnetic contact between the moveable and fixed section. Opening sensors provide the advantage of alerting you to a potential intruder before he gains entry.
Residential alarms generally have two (2) door detectors, one for each door in your home. However, you should consider window sensors as they are oftentimes used by thieves to gain entry.
Average prices of perimeter detectors
Wireless door contact
Average price
Interior door opening sensor
$60
Exterior door opening sensor
(operates up to  -40 o C)
$90
You may enhance your basic home security system with other elements to increase the safety of your home and family.
Glass break detectors: additional protection against burglars
A glass break detector can provide increased protection to your home. Glass surfaces are vulnerable to intruders.
If you have a large bay window that could be a potential entry point for burglars, know that there are two (2) versions of glass break detectors:
Perimeter Glass-break detectors
Average Price

Acoustic glass-break detector

(noise due to breaking glass will trigger an alarm)

Wired: $58
Wireless: $180

Touch-screen break detector

(sensors are affixed to the glass and will activate an alarm due to vibration or shock).

$44 – $78
There are other types of detectors used in a home security system, as follows:
Type of Detector
Average Price
Smoke detector
Ionization: $18-$50
Photoelectric: $18 to $50
Connected to a camera: $110 to $185
Smoke and heat detector
$62 to $100
Carbon monoxide detector
$25
wireless: $60 to $100
Smoke detector and carbon monoxide
$25
wireless: $55 to $80
Water leak detector
Reusable: $10
Wireless: $17
Connected to an alarm: $20
Wifi: $30 to $70
Leakage and wireless gel: $70 to $90
With telephone notification device: $120
Water leak and temperature sensors
$90
All of these detectors and sensors are essential for the protection of your home. You can prevent losses amounting to hundreds of thousands of dollars due to water damage, fire, or frozen pipes. You will also maximize your home and family's protection against intrusion and burglary and prevent injury due to carbon monoxide and other poisonous gases in the air.
Trust our partners to help you with a home security system that is tailored to your needs.
Fill out a short form on this page to receive free alarm quotes for your home security today.
Compare home security systems to suit your budget!
Comparison of top 5 home security control panels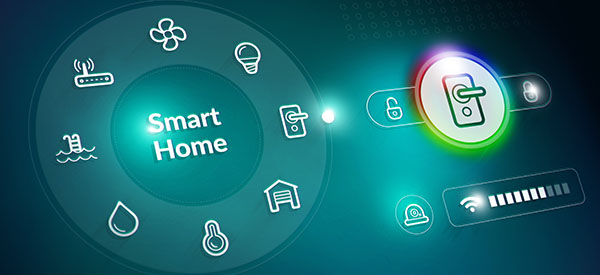 There is nothing more annoying than buying a digital device that is difficult to use. When considering a home alarm system, it is important to check how user-friendly and usable the control panel is, especially since it is the brains of your system. You don't want to feel flustered each time you use your alarm's control panel.
Take a look at the most popular control panels in the market to see the right fit for you.
1.   Honeywell Lynx 5200 Control Panel
Estimated cost: $456
The LYNX Touch 5200 Home Alarm System Multi-Function Control Panel features a 4.7-inch touchscreen with easy-to-understand settings icons.  It can be monitored over GSM or WIFI. It is simple to program and operate.
The Wi-Fi module makes it possible to control the home automation system (garage door, lights and temperature of the house, etc.), to take a remote view of the images recorded by the surveillance cameras and to use state-of-the-art technologies in terms of the communication of the alarms.
2.   Honeywell Lynx 7000 Control Panel
Estimated cost: $635 to $1388
The bright and colorful touch screen of this hugely-popular residential alarm control panel measures 7 inches. The Lynx 7000 features simple-to-understand icons and prominent text-command prompts that make it truly accessible to everyone.
You will find:
on-screen transmission of video images
Z-Wave functions ®for home automation
State-of-the-art alarm transmissions
From a garage door control system as well as sending a notification
It can also integrate remote workgroup software.
3.   

Qolsys IQ Panel
Estimated cost: $658 to $713
This control panel from Protectron redefines the all-in-one concept of home security. The control panel has no less than 6 different communication modes. Your security, wireless communication, and home automation are provided by cellular communication, Wi-Fi, wireless security, Z-Wave technology, Bluetooth technology, and radio photodetection.
Google's Android operating system ensures the smooth and intuitive operation of the control panel. Thus, not only can you benefit from interactive services and dual connectivity (wired and wireless connection) but when your Qolsys IQ Panel home alarm system is disarmed, photos can still be taken from the integrated camera.
4.   The Interlogix Simon XT: One of the Best House 2019 Alarm System Choices 
Estimated cost: $276
The Simon XT Wireless Home Alarm System combines the features of home automation with the security of the home alarm system.
The Simon XT can, among other things, protect up to 40 wireless zones, allow you to disarm certain contacts to leave a window ajar when the alarm system is activated, or activate voice communication with an agent from a central station.
As for the home automation aspect of the Simon XT, it allows you to unlock or lock the doors of your residence remotely, access your home alarm system by means of a remote control key ring, receive an alert (on your cell phone, for example) if your alarm system is not deactivated at the pre-set time, adjust the heating and lighting before arriving in your home, etc.
5.    DSC Impassa
Estimated cost: $230 to $400
Easy to control, this compact and elegant control panel blends perfectly with your decor. The Impassa home alarm system gives you all the security you want for your loved ones at a lower price.
The wireless technology of this top residential alarm system offers a multitude of functions, including:
The key which, in the event of a fire, makes it possible to activate the siren while transmitting an alarm to the central station
The emergency medical key as well as the « panic » key that immediately warns the central station of your need for help
A chime informs you by a specific tone if a door was opened unexpectedly in or around your residence (the door of the enclosure of the swimming pool, for example).
The « home » key that allows you to activate your alarm system and do your tasks in the house
Multiple detectors: opening doors and windows, smoke, carbon monoxide, movement (pet-friendly)
Home monitoring services: monitored vs. non-monitored systems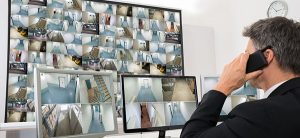 When considering the installation of a home security system for your protection, one of the important decisions you will face is whether to go for a monitored or non-monitored alarm system.
What is a monitored alarm system compared to a self-monitored one?
Professionally-monitored security systems are monitored by security companies. Your security devices are connected to a monitoring center that receives and responds to alerts from your security system. For instance, in case of a burglary attempt, a burglar alarm will alert the monitoring center. The trained staff will follow a protocol to verify the alert and then notify the police. In case of a fire alert from heat and smoke detectors, the fire department will be notified so that a response team is dispatched.
This means that whether you are at home or abroad, the necessary response is sent to protect your home from possible damage or criminal intent.
The pros and cons of a professionally-monitored home security system
| | |
| --- | --- |
| Advantages | Disadvantages |
| You don't have to worry about missing an alert from your security system. Someone will always be keeping an eye on the status of your home. This is critical especially if you are away or cannot be reached. | Usually requires a contract and a monthly fee. |
| A monitored system can cover each part of your home and eliminate "blind" areas. | If there is a false alarm such accidental tripping of the alarm, you must answer the phone to disable it. Otherwise, the police will be called and you might have to pay a penalty for false alarms. |
| Even a yard sign indicating that your property has a professionally-monitored system is an effective deterrent to intruders. | You must ensure that every member of the household knows your password to prevent false alarms. |
| Trained staff know how to respond to emergency situations | Potentially high cancellation fees |
The majority of security companies such as ADT, Vivint, etc. require a contract for professional monitoring services. The length of the contract can be from 24 to 60 months. If you cancel your contract (such as in case of relocation and your provider does not cover the new area), you will be charged expensive cancellation fees.
It is important to review your needs and personal situation before you sign up for professional monitoring services. By having a professionally-monitored residential security system, you can have total control of your home using home automation features and have peace of mind that your home is safe, no matter where you are.
The pros and cons of a self-monitored security system
A self-monitored security system is exactly what the name implies. This type of security system connects to a smartphone that allows a homeowner to monitor the status of the alarm. In case of an alert, the homeowner must call 911 in order to report an emergency.
Self-monitored security systems give homeowners the power to monitor their alarm and save money from monthly monitoring fees. But just like any DIY project, it can also have certain drawbacks. Check to see if a self-monitored or DIY alarm is suitable for you.
| | |
| --- | --- |
| Advantages | Disadvantages |
| Generally inexpensive and can be installed easily | Poorly-placed devices can cause "blind" spots |
| Easy to relocate or move around the house | Most self-monitored systems require WIFI and power which means no alarm is working in case there is no signal or power is out |
| Advisable for tenants or renters as they are DIY and don't require a security contract | If you are in an area where there is no WIFI, your phone goes dead, or you are busy, you may fail to respond to a real emergency. |
| Alerts are sent to your cellphone and you decide whether to notify the police or not | Self-monitored systems can be more easily compromised by burglars and intruders |
| Easy to upgrade | You need to check periodically if the alarm is working. |
| | Not advisable in areas with a weak internet signal |
The cost of professional home monitoring services
Some people assume that home monitoring services come with an alarm system but this is not always the case. There are security companies that offer alarm equipment free of charge or under a deferred payment plan but there will be a monthly fee to pay for monitoring services. The majority of security companies will also require a fixed contract that is valid for 36 to 60 months, depending on the plan you choose.
Home monitoring packages are also variable, from the very basic to more comprehensive ones that include advanced features such as home automation, medical emergency response services (panic buttons), etc.
For example, ADT offers a $19.99 monthly monitoring package but the more sophisticated types of security services will have a higher monthly fee. In short, your choices in your security system will dictate the monthly fees you must pay.
Refer to the table above for average costs of monitoring services by top security companies in the country.
Questions to ask before choosing your home security system
You probably don't look for a home security system every day which means you may be encountering issues you haven't faced before. It is critical to understand what you need and how security systems work before you can make a well-informed choice.
Thus, you need to ask some relevant questions before choosing your home security system.
About the equipment
Can I upgrade or add more devices over time?
Does it require professional installation and what is the charge?
Is there a warranty for the equipment?
Who will own the equipment when my contract expires?
What customer support will I receive if the equipment fails?
Will the alarm need a landline, broadband, or both?

About the contract
How long is the contract?
Is the monthly fee locked-in?
Can I cancel if I am not satisfied with the system?
Can I move with my alarm system?

General questions for yourself
Can my budget handle the monthly fees?
Will I need to move any time soon?
If renting, does my lease allow me to install an alarm system?
Do I prefer a wired or wireless system?
What security features do I want with my security system?
By entering into a purchase of a home security system with an adequate understanding, you will feel more confident that you have made a good decision.
Compare home security systems and their prices to save time and money
Did you know that you can use the best experts in home security systems to design your residential alarm system? Our partners are experienced professionals in the field of security and will evaluate your needs for an effective and reliable protection system.
To help you acquire the best 2019 residential alarm system for you and choose the best remote monitoring company, do not hesitate to obtain quotes using
our free online price comparison by completing the short request form on this page.
In no time, you will receive reliable quotes to compare from up to three (3) of the most reputable home alarm system companies in your area. This service is free and no obligation!
3 Home Protection Quotes will be your best ally in planning your home security and that of your family for the best price.