Best Montreal Alarm Systems for Home or Business
You have spent the last few years saving up to buy your dream house.  Finally, the day comes when you can move into your Montreal home.  You understand that you have invested a great deal in your property so you start searching for the best home alarm system.  After all, it is important to feel secure that your home and your family will be safe at all times.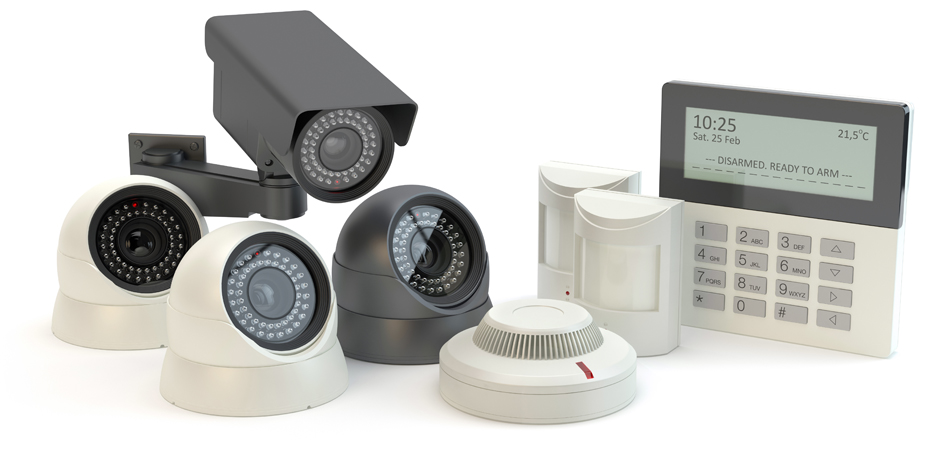 What kind of home alarm system do you need?
Montreal is considered a safe city. But don't feel too safe as crimes do happen in the city.
In fact, there were 10,860 reported break-ins in Montreal for the period Jan. 1, 2015 to March 31, 2016.
Many of these crimes occurred downtown in Plateau-Mont-Royal, Rosemont-La Petite Patrie, Mercier-Hochelaga-Maisonneuve boroughs, and Ville-Marie.
Clearly, you need a residential alarm system that can keep your home safe from burglars.
Modern alarm systems in Montreal have anti-burglary features that can effectively deter burglars from targeting your property.
✓ Video surveillance inside and outside your home
✓ Motion Sensors
✓ Door and Window Detectors
✓ Glass Break Detectors
✓ Yard Sign
These important features protect your home and your family from burglars. The mere presence of a yard sign announcing your home has a professionally monitored security system already reduces your risk of burglary significantly.
Burglars Strike Anytime, Anywhere
According to police data, break-ins in Montreal occur during the day and night.  Burglars strike when they see a window of opportunity. They prey on any weaknesses in your home security. Stack of mail visible on your front step for days indicate you are away. Open windows and doors, porch hidden from view, inadequate lighting, and other indicators of weak security are clear invitations to a burglar to enter your home.
Other crimes that happen in Montreal include motor vehicle theft, robbery, extortion, homicide, and aggravated assault.
You can check-out which areas experience more break-ins using Montreal's open crime data portal.
Keep Watch over your Property from Anywhere
With video surveillance, you can check on your home anytime from anywhere with your web-enabled device.
Video cameras can be positioned strategically inside and outside your home so you can check on any room in the house and outside.
A Home Security System Protects you 24/7
Breaking and entering and motor vehicle theft are two of the most commonly reported crimes in Canada.
There is, on average, about one break-in every 3 minutes and one motor vehicle theft every 7 minutes.
The most basic feature of a home alarm system is burglary protection. A study reveals that criminals check for existing security systems in a property prior to attempting a break-in.  Your risk for being a victim of a burglary is 10 times higher if you have no home alarm system.
Leading alarm companies in Canada offer interactive and intuitive systems for 24/7 protection which include burglary, fire, and carbon monoxide monitoring.  With a ready to use system, you also get the option for controlling exterior and interior lights, 2-way voice capability, and a message center.
Why stop at protecting your home from burglars only when you can go all the way? Find out how you can protect your Montreal home for just $1 a day.
The Different Components of an Alarm System to Look For
A home security system, in general, has the following:
a control panel for controlling the security system
door and window sensors
exterior and interior motion sensors
alarm or siren
yard sign and window stickers indicating the property is protected by an active security system
Your alarm company can provide your family with 24-hour monitoring from burglary, fire, carbon monoxide dangers, and simultaneously monitor critical conditions such as temperature and flood.  With fast communications technology, you are guaranteed fast and reliable response.
Indoor burglar alarms utilize smoke and heat detectors, glass break detectors, photo-electric beams, and passive infrared detectors.  Outdoor alarms utilize fiber optic cable, microwave barriers, inertia or shaker sensors, microphonic systems, and taut wire fence systems.
While there are some alarm systems designed solely for anti-burglary protection, most home security systems are combination systems that offer both burglary and fire protection. They also have CCTV surveillance capabilities to document intrusion.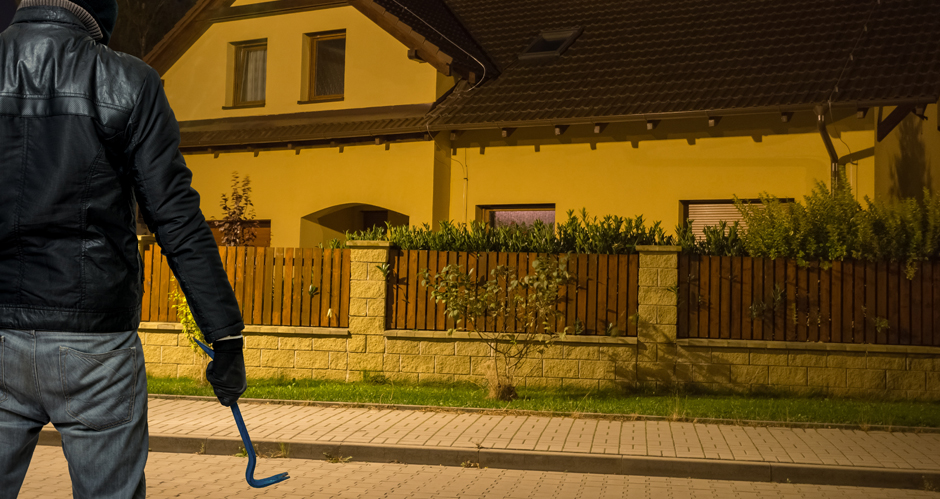 4 Basic Burglary Prevention Tips for Homeowners
Burglary is one of the easiest crimes to prevent. Yet, it is the most commonly committed.  Victims of burglaries not only suffer from financial losses but more importantly, feel a psychological and emotional impact that can take a long time to recover from.
There are some things you can do to enhance your home security to make your property resistant to burglars.  You can keep your home and family safe with these smart and proven tips.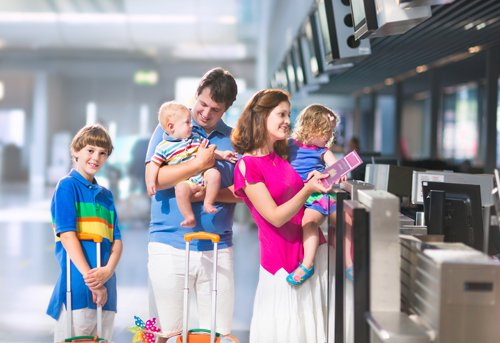 Tip# 1– Never advertise when you will be away.
A burglar prefers to break into a home when occupants are away.  A smart homeowner will make the house look occupied at all times, even when they go on vacation.
You can use automatic light timers to turn lights on and off.  Timers can also be used to turn the TV on or off.  These can be used to simulate your patterns.  You can also use timers to close and open drapes.
Turn down your telephone's ringer volume so people outside can't hear it ringing.  You can also arrange for calls to be forwarded as burglars sometimes calls to check if someone is home before a break-in.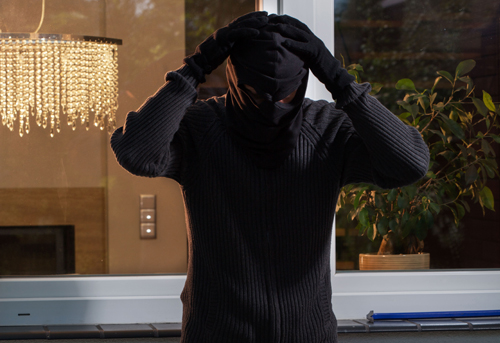 Tip#2—Make it difficult for a burglar to break-in.
Burglars look for access and the harder it is to get in, the less likely your home will be targeted.
Don't leave doors or windows unlocked.  Don't hide keys outside where it is easy to find them.
Use metal doors or sold core doors with high quality deadbolt locks.  Use at least one long screw to attach every door hinge to secure it against forced entry.
A window or glass panel closer than 42 inches to the lock must be enhanced with an invisible security film to prevent a burglar from breaking the glass and reaching through to unlock it.
Apply a metal or wooden rod in the track of sliding patio doors to prevent them from sliding open.
Remove tree limbs hanging over your roof and remove lower branches of trees next to your home.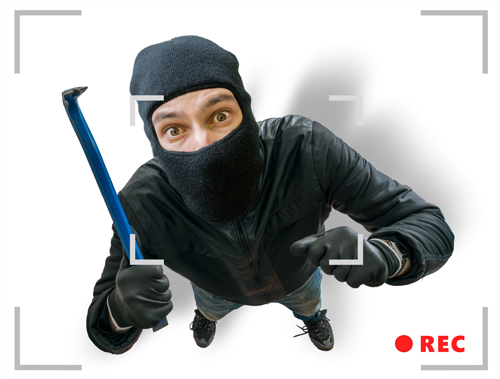 Tip# 3 – Increase visibility to prevent potential burglars from hiding.
Burglars don't want to be seen.  By taking away their chance for cover, you'll be increasing your protection from burglary. Use exterior lighting to illuminate access doors.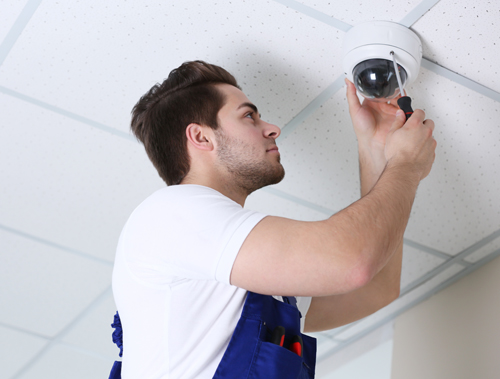 Tip#4 – Install an effective home security system.
While home security systems are not guarantees that burglars won't attempt to enter your home, they make it more difficult and increase the chances that a burglar will get caught.
Place the yard sign and window decals indicating you have an active home security system.  Experts say this is already a big deterrent against crime.
Look for home security systems using motion detectors and arms windows and doors that provide entry and exit.
Choose the Right Home Alarm System – Wired, Wireless or Hybrid
When you are considering what home security system works best for your home, you can choose from wired, wireless, or hybrid systems.
For residences that cannot have hardwired systems, wireless alarms are convenient and ideal to use.
No matter how careful you are, you can't take chances because burglars are determined and will take advantage of any opportunity.
Have peace of mind with a home security system with the best anti-burglary features.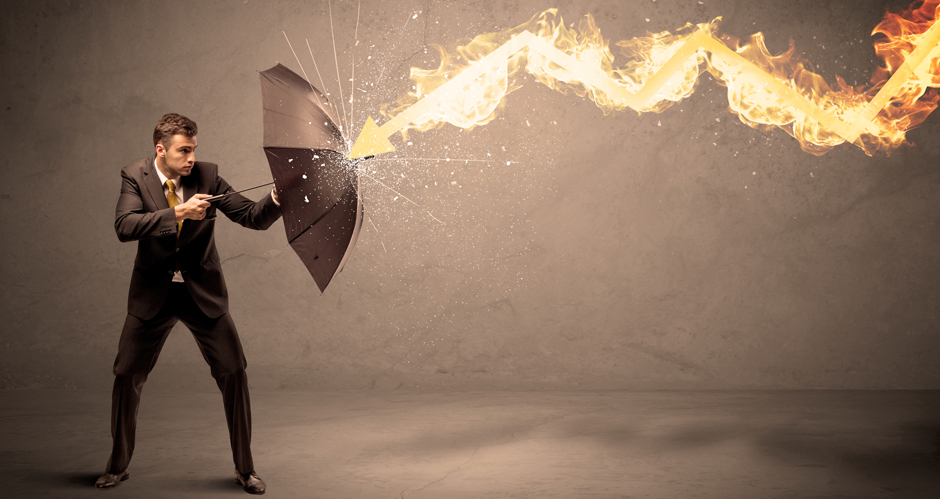 Every Montreal Home Needs Fire Protection
Fire is the worst thing that can happen in your home. Did you know that most deaths from fires occurred at night when people were asleep? It takes only 3 minutes for smoke to engulf a home. Smoke is responsible for majority of deaths in a fire.
Your home alarm system must have a reliable fire detection and notification system.  The use of detectors including heat and smoke detectors distinguish fire and non-fire situations to avoid false alarms.  Many systems rely on the presence of smoke, carbon monoxide, and heat for maximum reliability.
With a monitored security system, a monitoring center is immediately alerted if a fire alarm is triggered.  After a quick verification, the monitoring center notifies the fire department or a medical response team, as required.
Whether you are home or away, your monitored home protection system will work to keep your home safe from fire.
The most important benefit you will gain from a fire alarm is early warning.  It provides residents with sufficient time to evacuate in case of fire.  Fire department and medical personnel are also dispatched sooner to save property and lives.
Get more tips on fire prevention, smoke alarms, and carbon monoxide detectors  for your family's safety.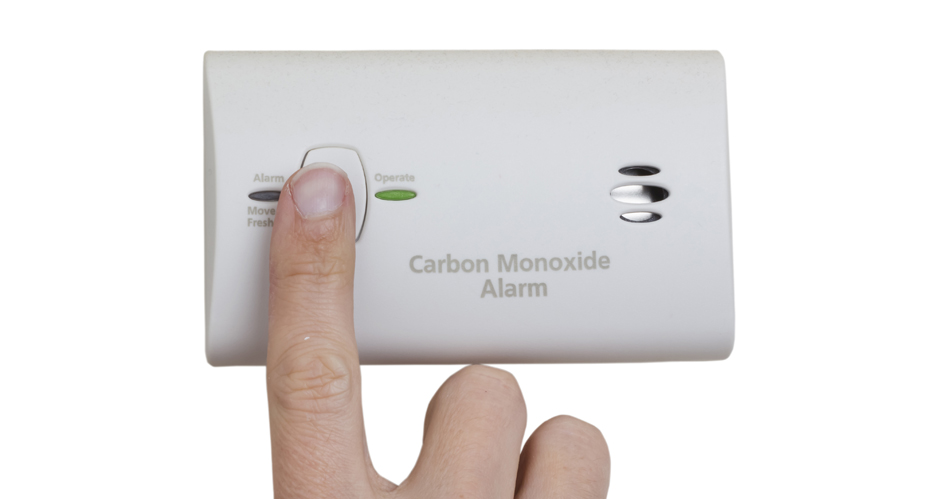 Don't Let in A Deadly Killer – Carbon Monoxide Detectors Save Lives
Unknown to many, a deadly killer in the form of carbon monoxide can enter our home and cause illness or death. This poisonous gas has no smell, color, or taste.
What makes carbon monoxide so dangerous is the fact that it comes from many household equipment we use every day.  Wood-burning stoves, fuel-burning devices like heating apparatus and furnaces, barbecue grills, and many other things in our home can produce potentially lethal carbon monoxide.
Vehicle exhaust from our garage can also lead to carbon monoxide being present in the home.
Dangerous carbon monoxide can lead to health problems before you know it. When you breathe in contaminated air, your body loses the ability to carry oxygen in the blood.
Studies show that over 50 individuals die from carbon monoxide poisoning in Canada every year. The best protection against carbon monoxide poisoning is to have carbon monoxide detectors in the home.
The best home security systems in Montreal include provision of carbon monoxide detectors in critical areas of the home for your complete peace of mind.
Other Critical Protection Features from Home Security Systems
So you are shopping for a good home alarm system?  There are plenty of options in the market that could end up confusing you, or at times, even prevent you from making the right choice.  It can be quite difficult to select the right system.
The first question you need to ask yourself is – What are the risks I need protection from?  With today's modern technology, a home protection system isn't just for burglar protection or fire.  It can do so much more, depending on what you need.
A complete security system features anti-burglary protection, flood monitoring, fire monitoring, carbon monoxide monitoring, video surveillance, and home automation.  It can also include round-the-clock monitoring so you can get a quick response from fire, police, or medical personnel.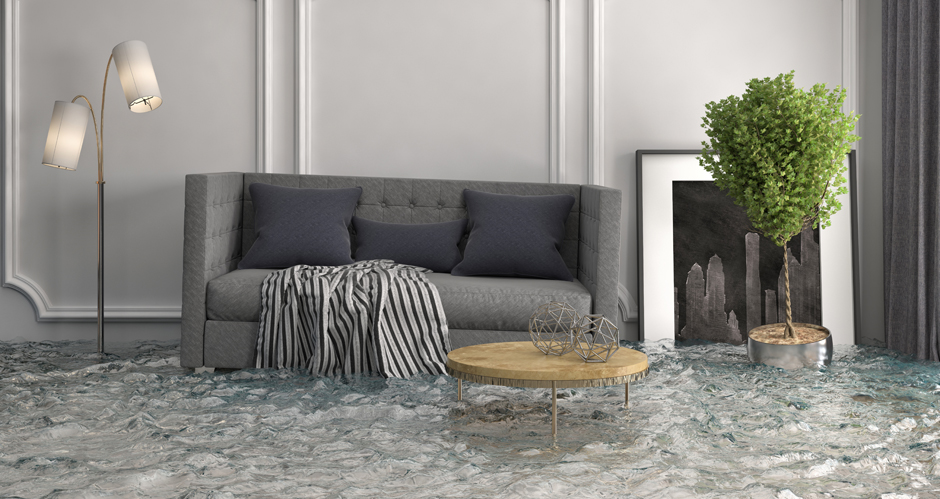 Flood Monitoring
A home security system can have water leak monitoring.  This is an essential feature particularly if your property is vacant at certain times of the year.
A water leak that remains undetected can lead to massive water damage and huge repair expenses and an astronomical water bill.
You can have peace of mind that your property is safe from water damage or fire with a reliable Montreal home alarm system.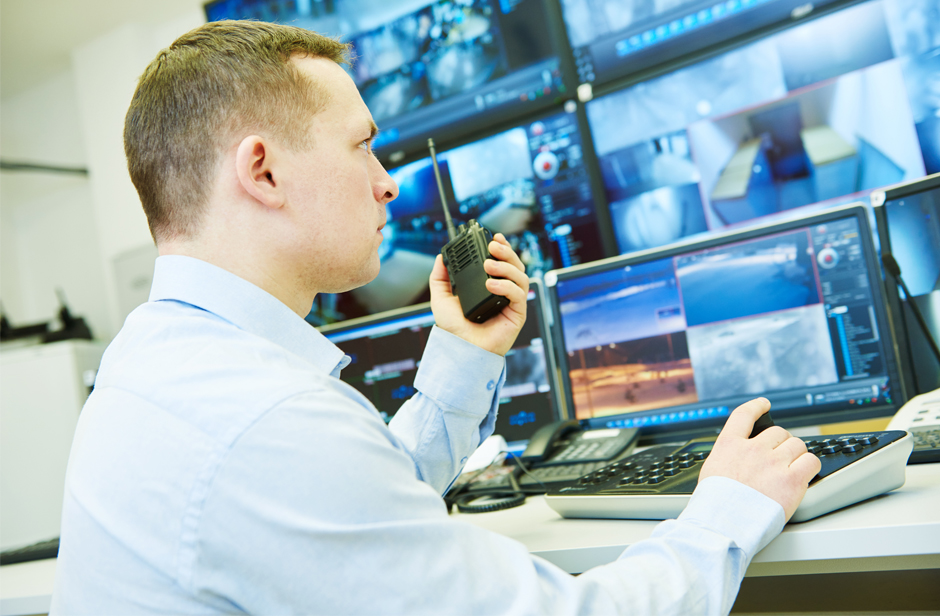 Round the Clock Monitoring to Keep You Safe
An alarm system is of no use if nobody is checking on it.  You have the option to install a DIY alarm system or obtain a hard-wired, professionally installed security system.  It is important for you to compare the costs and benefits of a wireless/DIY system and a professionally installed one.
Your choice will also point you to the right home alarm company because some companies offer completely wireless with no installation required while others require professional installation.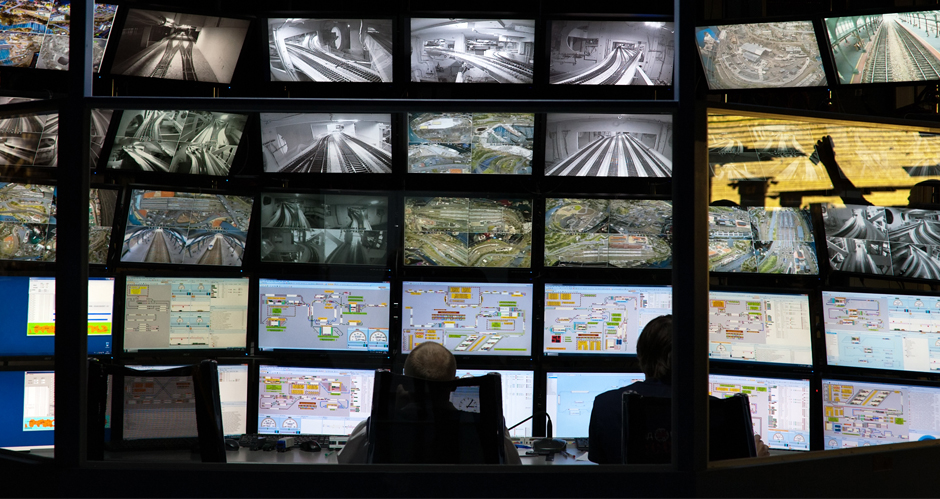 Unequivocal Benefits of Central Monitoring Services
Whichever type of system you choose, you need to decide whether to get home monitoring, too.  The benefits of central monitoring services are unequivocal – round-the-clock protection, peace of mind, and convenience.
If you are an extremely busy person, you are assured that a responsible party is keeping an eye over your property and the status of your alarm system at all times.
Without monitoring services, it will be your responsibility to notify the fire department, call the police, or summon medical emergency responders in case of an emergency.
Monitoring services ensures that help arrives within minutes in the event of a break-in, fire, flood, and other emergencies.
Monitored Vs. Unmonitored System – Choosing the better option
A common dilemma experienced by first time buyers is whether to get a monitored or non-monitored alarm system.
When a system is not programmed to send a signal to a monitoring center, it is called a non-monitored system.  If the alarm sounds, nobody is notified.  An indoor or outdoor siren will ring and in case nobody is home, the best hope is that a neighbor will report the alarm to authorities.  Some non-monitored systems have strobe lights that flash to indicate a tripped alarm.  But again, no police notifications are made.  In essence, the homeowner has the sole responsibility of monitoring and reacting to the alarm.  In case of a fire alarm, you will need to contact the fire department directly.
What are the benefits of a monitored alarm system? 
When your burglar alarm is professionally installed and monitored, you can benefit in various ways.  First, a technician knows how to install correctly to avoid false alarms.  They could make motion detectors immune to pets to limit possible false alarms.
A monitoring company will inform you if there is a false alarm. Professionals can check if an alarm is valid before notifying the police or fire department. This also gives you the opportunity to have your alarm serviced, if needed, to address any problems.
Further, a monitored burglar alarm gives you peace of mind that someone is watching over your property 24/7.  You are also assured that the police will come if there is a break-in, whether you are at home or away.
A home security system is only as good as the response it gets when an alarm is tripped.
It takes only a few seconds for your home to be gutted by fire, or for a burglar to rob you of your valuables.  Your alarm company is just seconds away from notifying police, fire, and medical personnel in Montreal whenever you need help.
There are many ways your monitored alarm system can save your home or your life.
Watch how an ADT alarm system can come to the rescue at a critical moment like it did to this very lucky family.
Home monitoring services is available for 365 days a year, 24/7. They never take a break or a holiday. With this kind of protection, you are always assured your property and family are safe.
Compare home security packages from the biggest alarm companies in Quebec  that include fire alarm system, burglar alarm, and central monitoring with monthly fees.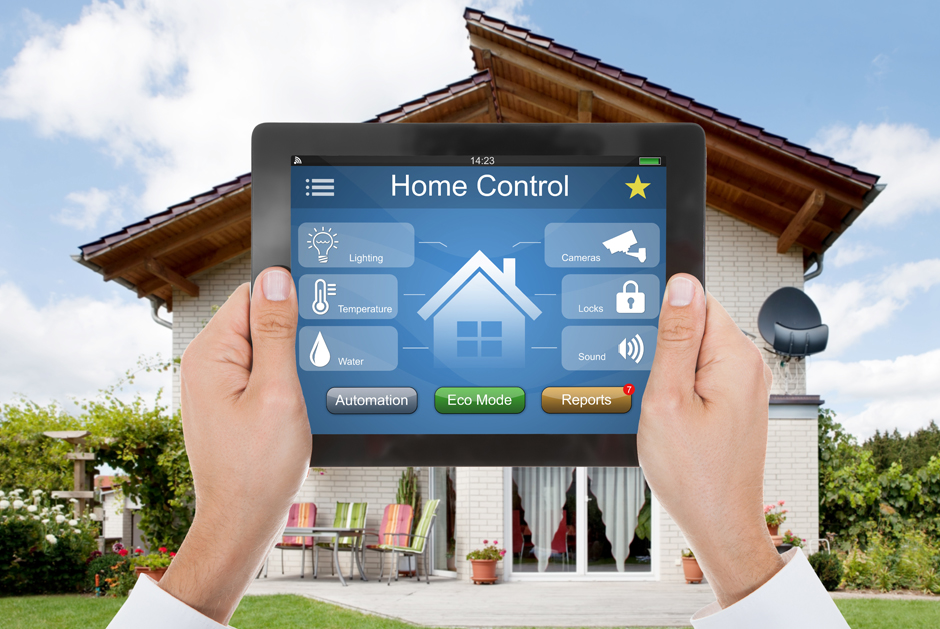 More Sophisticated Security Features from Home Alarm Systems
Some people just want a basic home alarm system that provides burglar and fire protection.  Our alarm partners offer low-priced, basic security systems that meet these requirements.
Other individuals have more complex security needs and demand more from their security system. For these customers, alarm companies offer beyond the basic security protection.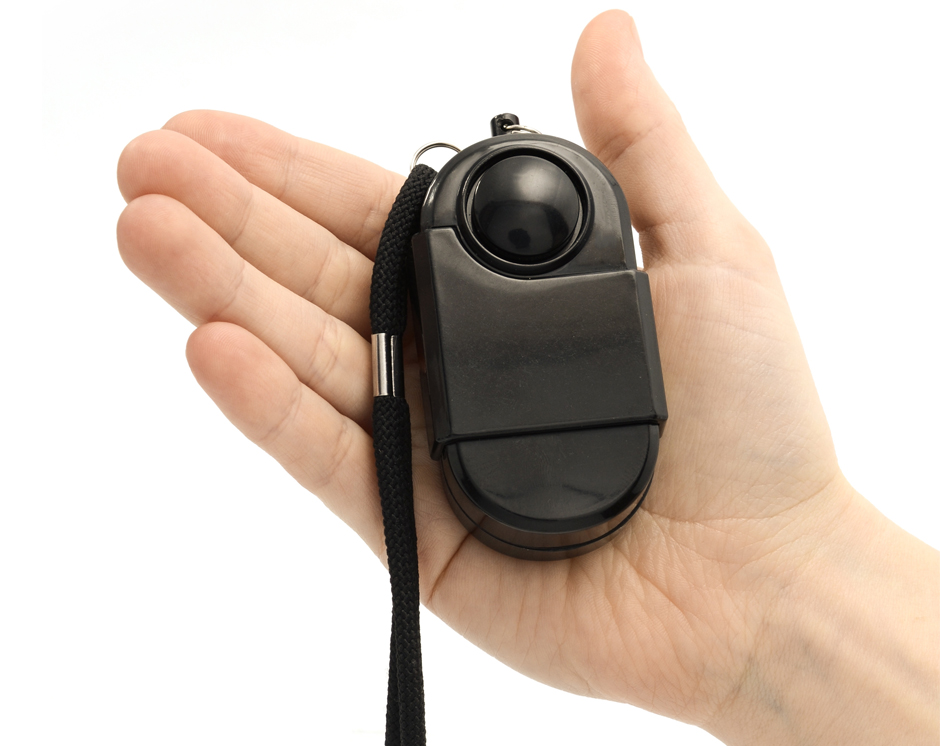 Personal Emergency Response Systems or Medical Alerts
If you have an elderly person living with you who you worry about constantly, you can get peace of mind when you include personal emergency response system or medical alert in your security package.  Panic buttons with fall detection features ensures that a person with a medical condition receives timely medical assistance even if they become immobile or unconscious and cannot call 911.
You can also choose a security package that includes home automation features to allow you to control your lights, temperature, and almost anything inside your home. You can turn lights on and off remotely and have total control of your home even when you are far away.  You can lock and unlock doors at your convenience.
Want to know how much home alarm systems in Montreal cost?
With a monitored home security system, you'll be paying as little as $20 a day to an alarm company and benefit from a wide range of security features and monitoring services. Prices among alarm companies will vary and will also depend on the types of features you choose.
With an unmonitored system, you don't pay any monthly fee. You can choose to purchase your alarm equipment outright and install them yourself. But remember, you will have to police your own security system.
Find the Best Alarm System in Montreal in 2 Minutes
In choosing your home alarm package, make sure you get the necessary protection from threats to your home and loved ones.
Our mission is to help you identify the best protection system as conveniently as possible.  Our partner alarm companies in Montreal can provide you with the best alarm system quotes so you can compare costs and benefits.
We know that a home protection system is a long term investment that you need to give a lot of consideration to.  Therefore, we offer you a quick and easy opportunity to obtain all the facts you need about alarm systems and even meet with an alarm professional who can answer your questions.
From burglar alarms, fire alarms, carbon monoxide detectors, to more sophisticated features such as video doorbell and home automation, you can obtain the most competitive alarm quotes from our alarm partners.
It takes only a minute to fill-out our online request form so you can be closer to protecting what you value most for as little as $1 a day.