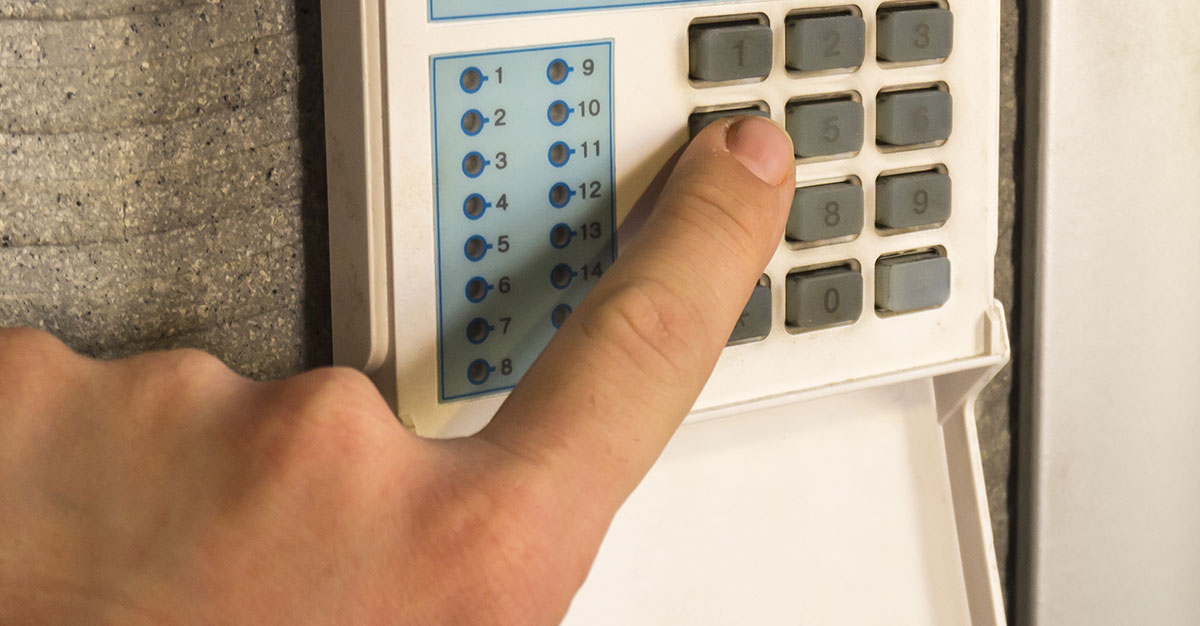 You may not know it but you need a home security system more than you think.  
Gatineau's Crime Severity Index is much higher than Ottawa and Quebec City.  Similar to Montreal, the city of Gatineau has its fair share of violent and non-violent crimes.  Both these cities were listed among the 10 Canadian cities with the highest incidence of crime.
According to police data, the city of Gatineau had 296 breaking and entering incidents in 2016, 95 motor vehicle thefts, 25 robberies, and 49 sexual assaults.
You can check on different crimes in your area such as theft of vehicles or even fire incidents from Gatineau's crime portal.
Find the Best Home Alarm System in Gatineau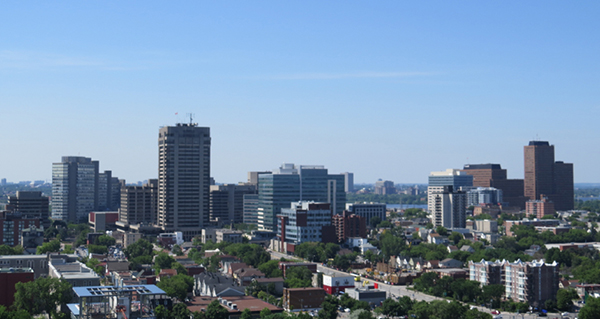 As a homeowner, you can gain many significant benefits from installing a reliable and professional home alarm system.  You can choose from a basic alarm system to a more comprehensive security system that includes home automation.
We want you to know all your options for a home alarm system to help you find the right home protection at the right price.
Learn how safe your home is in Gatineau to know what features to look for in your home security system.
With free home alarm quotes from our partner alarm companies, you can find the right security products and services and compare costs.
Increased Home Security Plus Home Insurance Savings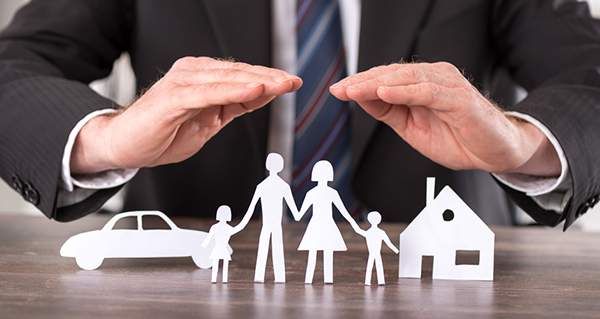 It is about time you consider installing a professional home security system. It is critical to keep your home and your family safe from intrusion, fire, carbon monoxide poisoning, and more.
In addition to increased home protection, you will also benefit from huge savings from your home insurance.
Insurance companies provide lower insurance premiums to homeowners with a professional alarm system. Remember, you can only qualify for premium rebates if you have a professionally monitored alarm.
If you want to know exactly how much you can save from your home alarm system, it is an average of 20% per year.  It's best to speak to your insurance provider for more details.
101 Ways that Residential Security Systems Protect you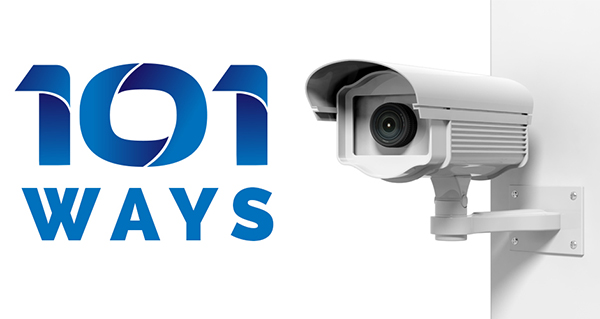 It used to be that home alarm systems were burglar alarms and fire alarms. Today, a home security system goes beyond basic burglar and fire protection to include many other threats to our safety.  Modern alarm technology has also enhanced features of conventional fire alarms and burglar alarms to include high-tech sensors and detectors.
Today's modern alarm technology has significantly increased the possibilities you can get from a home security system.
✓

Anti-Burglary

✓

Fire Protection with smoke and heat detectors

✓

Carbon Dioxide Monitoring

✓

24/7 Video Surveillance

✓

Flood Monitoring

✓

Home Automation

✓

Medical Alerts and Panic buttons
There are innumerable ways that a home security system can improve your security and even your lifestyle.
Never worry about forgetting to lock your door, or forgetting to turn-off the coffee machine. No need to rush home to let in a delivery. There are just too many benefits to mention it all. Savings on time, money, and energy are priceless.
Remote Control and Access to your Home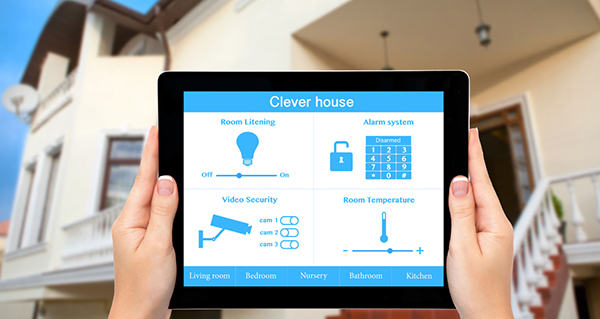 With these innovative features, you can check in on your kids anytime, anywhere.  You can lock and unlock doors for visitors or deliveries, arm or disarm your system remotely, view video footage of your home from your device, adjust your home's temperature, turn lights on or off, all from your web-enabled device.
You can have more peace of mind when you have the right home security system in place. We can help you to find:
Expert Installation of your alarm system

Reliable Central Monitoring Services

Affordable home security packages
There's so much you can do to keep your home safe from all kinds of threats.  You can easily find the home alarm system that suits your needs and budget with free alarm quotes from leading Canadian alarm companies.
Important Criteria for Choosing an Alarm Company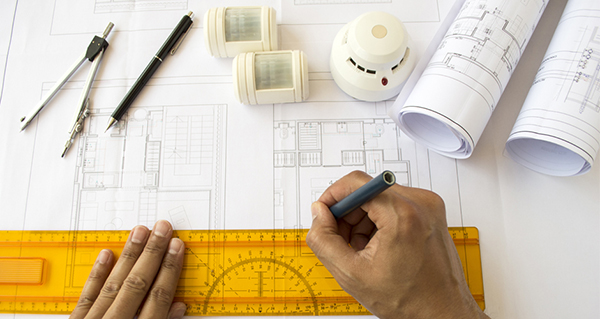 Choosing the right home alarm company is a critical step to obtaining protection for your home.
Leading home alarm system providers are members of the Canadian Security Association (CANASA), a non-profit organization that aims to protect and promote safety of Canada's residents and work for advancements in the security industry.
Below are important criteria to consider when choosing an alarm company for your home's security.
✓

Years of experience in the industry

✓

Costs of installation and equipment

✓

Monthly monitoring fees

✓

Length of contract

✓

Customer service reviews

✓

Availability in your province
Some home alarm systems only work with strong cell signals.  It is also advisable to check on warranties and cancellation clauses.
Alarm companies use satellite, wireless, or internet technology to contact homeowners during emergencies.  It is best to choose a home security system that works with what is most dependable in your area.  Our partner alarm companies in Gatineau will recommend what is best in your location.
Compare Home Security Packages that Suit your Needs and Budget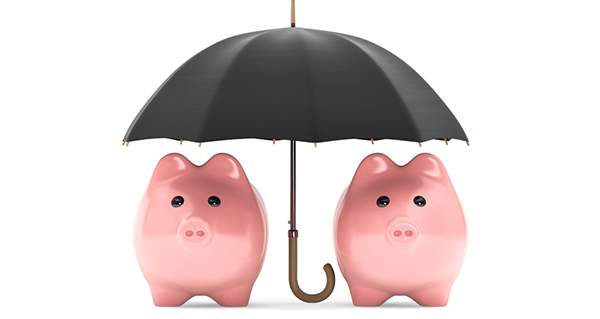 Lifestyle and budget are the 2 most common factors that homeowners use to find the right alarm system.
There are several residential alarm providers in Gatineau. Depending on how much you are willing to spend on your alarm system, you can choose to have just basic security or a more comprehensive one.
One of the most popular home security systems is ADT.  With the ADT Pulse, you can view live video of your property, automate lights and temperature, control your garage door, and create customized schedules.  It uses Z-wave technology, allowing you to use interactive touchscreens in just a few taps.
Installation includes compatible devices that are determined based on the monthly plan you choose.
To give you an idea, here are some great packages as published on the ADT Canada site.
The ADT Essentials Package, for instance, includes intrusion monitoring, fire monitoring, temperature and smoke monitoring, and interactive option (remote and mobile system's access).  A check of ADT dealer sites show that charges are $33.99 a month plus a $99 activation charge.  
The ADT Expanded Package features 2-way voice plus cellguard.  This package has everything in the essentials package plus a hands-free feature that lets you speak to an ADT dispatcher from anywhere in your home.  ADT dealer sites advertise this package at $44.99 per month with $99 activation fee.
The ADT Premium Package includes intrusion and fire monitoring, video surveillance, and home automation.  It also features cellguard and remote arming and disarming of your system. A check of ADT dealer sites shows that the package costs $53.99 monthly for monitoring plus $99 activation fee.  This package is ideal for homes without a landline.
ADT security packages require a minimum of 36-months monitoring contract.
Their promotions change frequently. You can check the ADT site or ask for quotes to get the most accurate cost for your home alarm system.
Comparing Alarm Quotes with One Request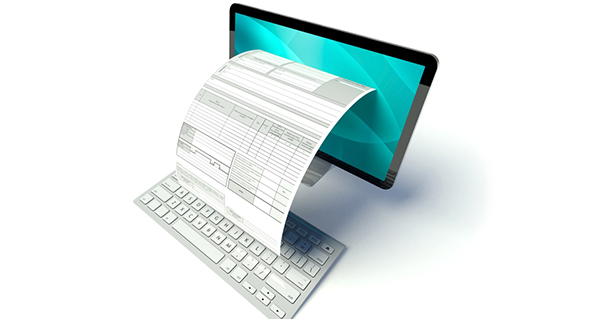 If you prefer to shop for a home security system that doesn't ask you to spend hours on the phone, answer multiple questions from sales reps, or get the hard-sell on the first call, you can use our quick online form to connect with the best alarm companies.
You can save a lot of time from manually comparing companies or talking to different sales people. It is so simple to get the answers you need with one request form.
You will receive different offers, including a quote from the largest ADT distributor in Canada, with over 75, 000 home alarm system installations since 2001.
How Does a Good Home Security System Work?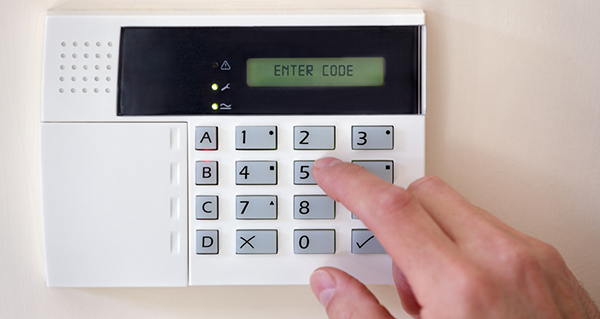 Every home security system operates on the principle of making entry points such as windows and doors secure.  It also secures interior spaces as well as its contents.  No matter if your home is small or big, a home security system can have the essential security components throughout the home for maximum protection.
A home security system includes:
✓

A control panel for controlling the entire alarm system

✓

Door and window sensors

✓

Wired or wireless video cameras

✓

Motion sensors, heat sensors, and smoke detectors

✓

A high decibel siren/alarm

✓

Yard sign and window stickers announcing the alarm system
Surveillance Cameras for 24/7 Home Monitoring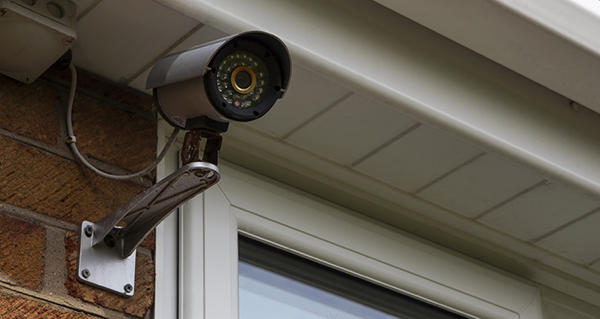 Surveillance cameras are available both in wired and wireless configurations.  Most common applications for monitoring include:
Hidden or remote areas of a property

Entry points including the front door, back door, and garage door

All other areas of the property, interior or exterior
Cameras can be remotely accessed from computers, tablets, or smartphones.  Homeowners can monitor service personnel, deliveries, and their kids after school.  In the event of a security breach, cameras can provide hard evidence from footage.
Essential Protection Against Burglars and Intruders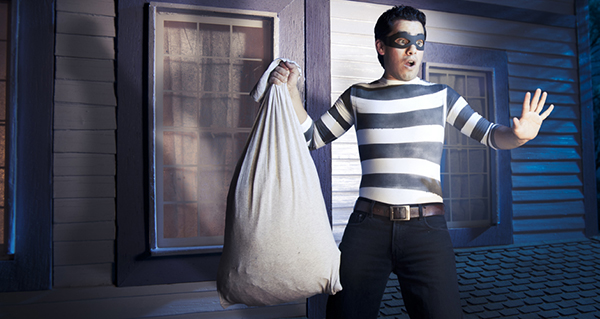 You can't stop crime in the streets but you can prevent criminals from entering your home.
One of the most essential protection provided by a home security system is against burglars.  
Studies show that homes with no security systems are 3 times more likely to be targeted by burglars.  Criminals prefer easier targets with less risk of detection or apprehension.
A reliable burglar alarm system comes with door and window detectors, glass-break detectors, motion sensors, surveillance cameras, and a siren to deter even the hardest criminals from targeting your home.
When you have a professionally monitored home security system, you eliminate much of the risk.  By prominently displaying yard signs and window stickers, you let criminals know your home is under 24/7 monitoring.
When there is smoke, there's Fire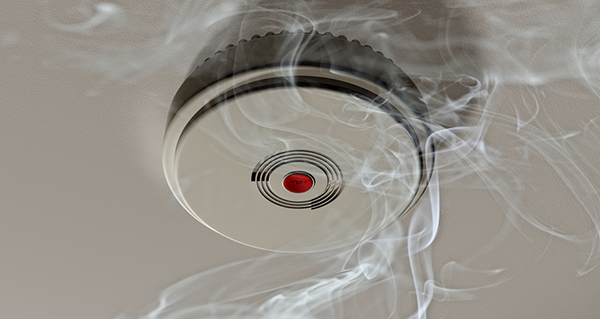 This very popular expression is also applicable to home security. A good home security system protects you from smoke and fire.
Using smoke detectors, an alarm is triggered when there is a danger from fire in the home.
Statistics show that majority of fire-related deaths are not a result of burns but due to smoke inhalation. Smoke can overpower you in minutes, rendering you helpless and unable to summon help.
With a monitored system, you can be sure that someone is always on the other end watching over your home's status. Immediate response is guaranteed in case of an emergency.
Protect Loved Ones from Carbon Monoxide Poisoning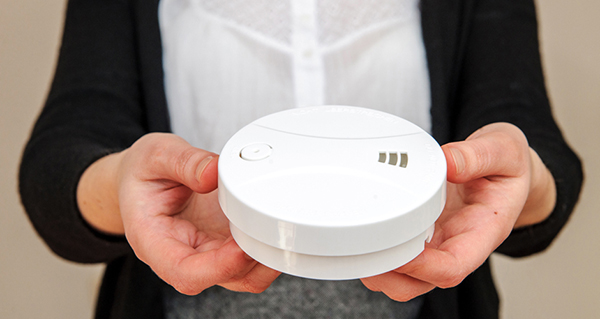 Another peril that threatens your loved ones is carbon monoxide. This poisonous gas is impossible to detect by the naked eye or smell.  Thousands of people die or are hospitalized every year due to carbon monoxide poisoning.
A good home security system has carbon monoxide detectors on every floor to alert you to the presence of a deadly intruder.
You are immediately alerted, even when asleep, that you need to evacuate once your carbon monoxide alarm is triggered. Minutes can mean life or death.  The monitoring center will make sure you are safely out of your home in such an emergency.
Timely help from police, fire, or medical responders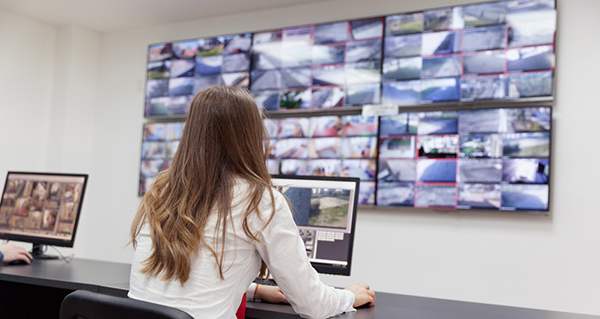 A home security system only works if someone is watching it consistently.  Take your eyes off your device and you could miss an alarm and fail to react in a timely manner.
With a monitored alarm, someone has your back at all times.  Even when you are asleep or far away, a monitoring center reacts to alarms for fire, burglary, carbon monoxide, flood, and other perils.
Who is going to report a fire or call the police or medical emergency responders? If you have a professionally monitored security system, you have an expert 24/7 to get timely help when you need it most.
Comparison of Monitored and Non-Monitored Security Systems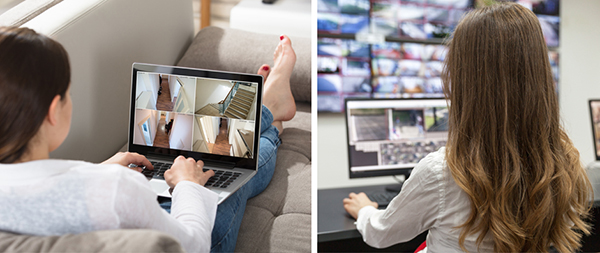 Most alarm providers require 36 to 48 months' contract for professional monitoring.  The cost of the equipment and service is based on the length of your alarm monitoring contract.
For instance, ADT's monthly monitoring fee of $33.99 is only a little more than $1 a day. That's the best way to spend $1 each day – towards ensuring your safety and that of your home.
The Pros and Cons of Home Monitoring Services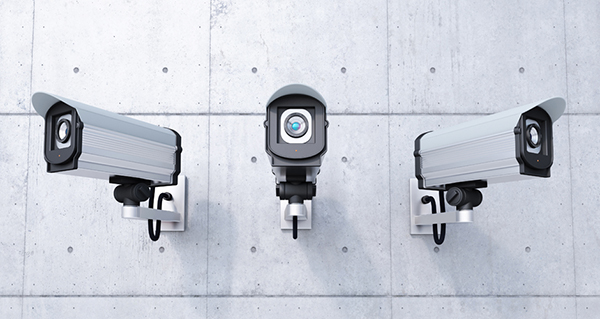 Some people have second thoughts about getting a monitored system because they don't want to be locked-in a lengthy security contract.
If you choose to have a non-monitored system, you may need to pay for your alarm equipment outright.  But you also won't have any monthly monitoring fees to worry about. Because you own the system, you are free to take it with you when you move.
Sounds great, right? But there's a downside to this deal.  
Without professional monitoring, you alone will be taking care of your alarm system. You'll need to make sure to check on your alarm system regularly and to be around to respond to any alarms triggered and notify the police or fire department.
For non-monitored systems, a high decibel alarm is usually installed and sounds an alert if there is a security breach.  The homeowner will need to contact emergency response personnel.
Sample Monthly Monitoring Fees from Leading Alarm Companies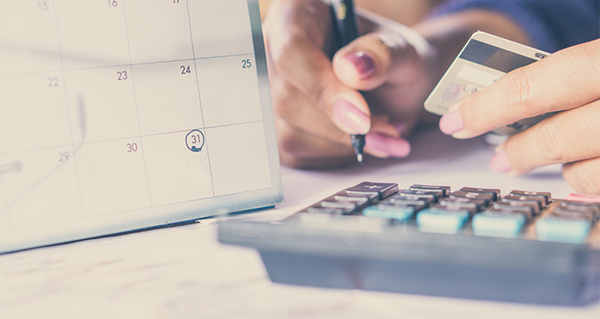 Choosing the right monitored home alarm system is critical in ensuring your home's security.
You don't want to get locked into an expensive monitoring contract. It is important to know your options to maximize your savings without compromising your level of security.
Review of the Largest Home Alarm Providers for Canadians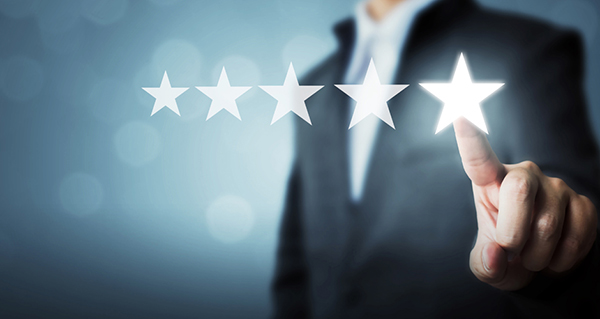 ADT
Vivint
Chubb
Edwards
Reliance
Protectron

Professional installation available, No DIY option, 3 alarm packages to choose from

No DIY option

4 Alarm Packages




(prices not published)

Offers diverse range of security solutions, Interactive home automation available




Offers Mover's Guarantee for customers over 2 years

Can pay for equipment upfront for lower monthly monitoring fees

Uses landline connections, cellular back-up option costs extra

.

Recently acquired by ADT, based in Montreal

Has inter-connected monitoring stations in the country

CSAA Certified Five Diamond Central Station

ULC certified monitoring centers

Five diamond certification from CSAA
When looking for the right home alarm company, it is important to consider their central monitoring capabilities.  Look for a company with certification from the United Laboratories of Canada (ULC) and with positive customer reviews for service.
Some alarm companies have their own monitoring centers while others have third-party monitoring.
Understand the benefits and fees of home monitoring services to guide you in your choice.
5 Frequently Asked Questions About Home Security Systems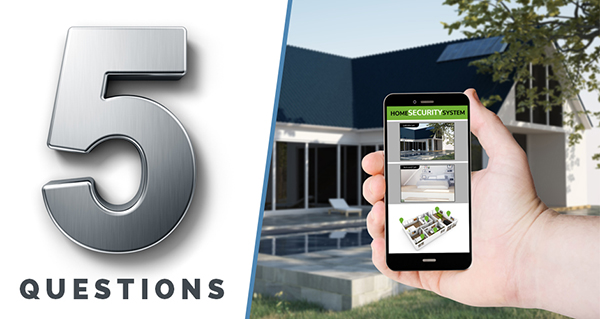 People looking for a reliable home security system often have common questions. Below are answers to consumer questions that can help guide you in selecting the right alarm system.
1. Which is better – hard-wired system or wireless system?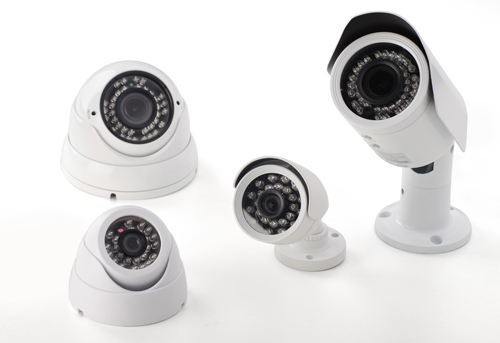 The choice between hard-wired system or wireless system depends on a few factors. Wireless systems usually rely on cellular technology so they work best in areas that have strong cellular signals.  
They are made up of individual sensors that communicate wirelessly to a control panel commonly using radio frequency.  It is ideal for renters or people who don't want to drill holes or who want portability in their alarm system.
Hard-wired systems are known to have higher reliability but they require professional installation.  Many hard-wired systems often require a landline.  One of the cons of hard-wired systems would be the cost of professional installation.
You can also choose to have a hybrid system which means you have a combination of both hard-wired and wireless components.
Some alarm companies offer completely wireless systems while others provide hard-wired or hybrid systems.
2. Is it better to own or lease the alarm equipment?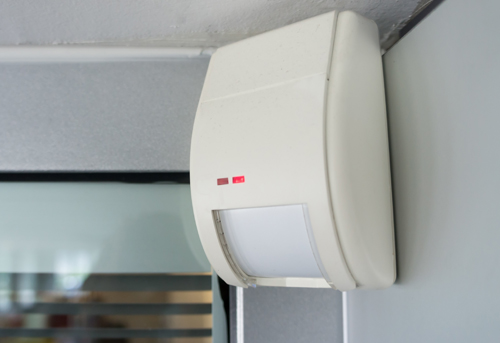 You have the option to buy alarm equipment outright or to lease it from your alarm company.  If you buy the equipment, you'll have a bigger cash outlay but lower monthly fees.  You can also move your alarm system if you relocate.
Many alarm companies offer a lease option wherein you don't pay for your alarm equipment. Cost is included in your monthly monitoring contract.  In case you terminate your monitoring services, you will need to return your alarm equipment.  You might not be able to take your security system if you relocate but that depends on policies of your alarm service provider.
3. Can I cancel my subscription before end of the contract?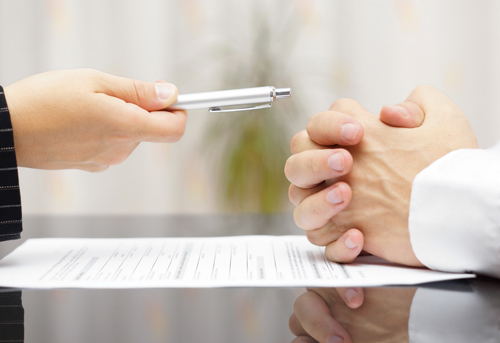 When you obtain a monitored security system, you will be entering into a contract with your alarm provider.  It is usually 36 months.  It is a legally binding agreement wherein you agree to pay monthly for monitoring services within the agreed upon term.
If you decide to pre-terminate your contract, most alarm providers will require you to pay the balance of your contract.  
4. Are home security system sensors and detectors pet-friendly?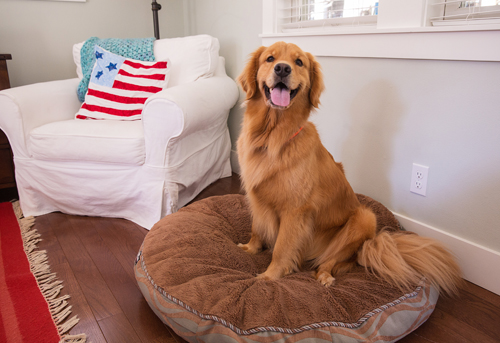 Many pet-owners worry if motion sensors are safe for pets and if false alarms increase with pets at home.
Modern alarm components such as motion sensors don't detect small pets and allow pets to roam freely in the home.  However, a person who walks past will be detected and will trigger an alarm.
Motion sensors can also be placed 5 feet above the ground or on walls to prevent cats or dogs from tripping the alarm.
Motion sensors and other security devices are also harmless to pets.
5. How can I prevent false alarms?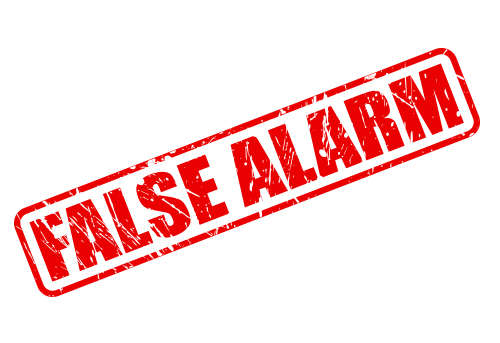 False alarms are a nuisance not only to you but to your neighbors and the police.  False alarms can incur penalties and fines which vary based on your municipality.
Gatineau adopted regulations for alarms and false alarms.  Unnecessary fire or police intervention is fined as follows:
First false alarm is free

$75 for the second false alarm

$150 for the third false alarm

$225 for the fourth false alarm
Proper maintenance of your home security system is necessary to prevent false alarms.  Educate everyone in the home about passwords and the proper use of the system.
A permit from the City is required if you want to install a home security system but your alarm company can take care of that for you.
Our Alarm Partners Serve the Whole of Gatineau
If you are shopping around for the best home security system in Gatineau, your search stops here.
Outstanding alarm companies in our network serve the entire Ville de Gatineau:
| | | |
| --- | --- | --- |
| Aylmer | Cousineau | Gatineau |
| Beau-Mont Acres | Farmers Rapids | Jeanne-d'Arc |
| Buckingham | Hull | Masson-Angers |
| Bassin-du-Lievre | Ironside | Quinville |
| | | Simmons |
Home security experts will provide you with recommendations for your home security based on your needs. By comparing multiple alarm quotes, you can choose which works best for your situation and even customize your home security package to get the best value for your money.
Use Free Alarm Quotes to Find the Best Security System
It's easier to find the best security system for your home in Gatineau with free home alarm quotes.
Our alarm partners offer a diverse array of security products and services to suit your needs.
Fill-out our quick online form to connect with reliable alarm companies providing alarm installation, wireless alarm systems, and home monitoring in your area.
Our service is 100% free and no obligation. We aim to help you to find the perfect home security solution from the best home security companies.
From burglary prevention, fire and flood monitoring, to video surveillance, our alarm partners can provide you with the home protection you need at the best prices.