Installing a home security system in your home in Ontario or Quebec is one of the best decisions you have made this year.
You will benefit from reliable and complete protection for your home and family. At the same time, you will get peace of mind because you can check on the things you care most about anytime, anywhere.
The most important question you will have at this point are:
What type of home security system do I need?
What alarm company should I choose to meet my security needs?
Fortunately, we can help with both these questions in a simple, free, and timely process. You can request for free home alarm quotes from leading home alarm companies and choose the right solution tailored to your budget.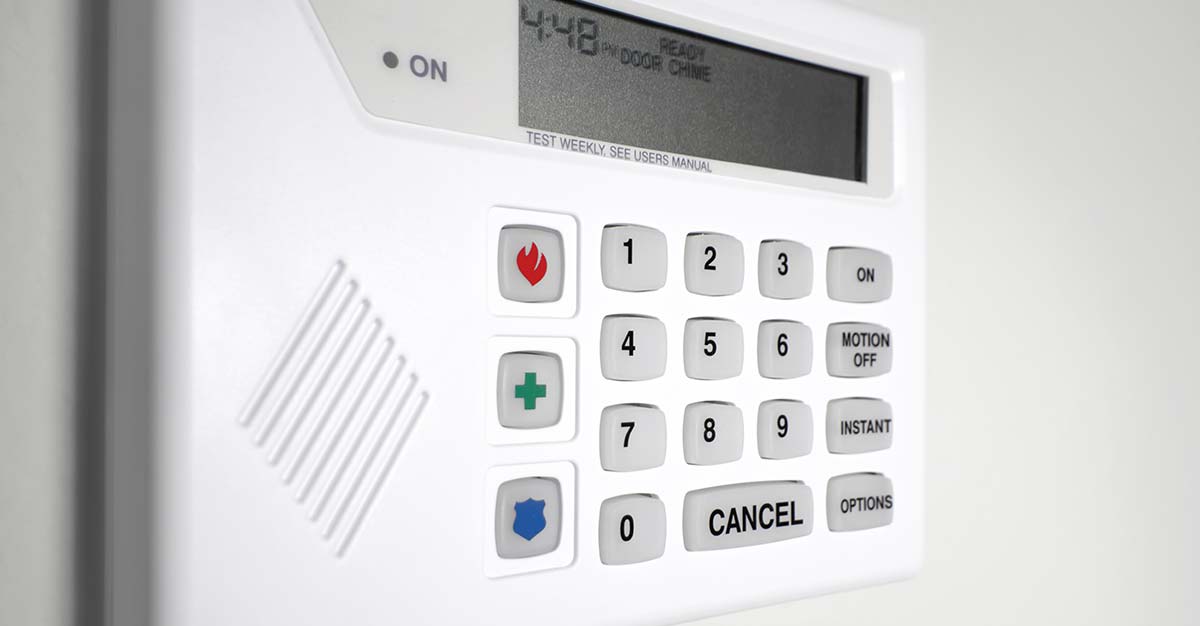 7 Biggest Home Alarm Companies for Residential Security in Ontario and Quebec
Now this is very important – you need to choose the right home alarm company and home alarm system for your home. This will ensure that you don't pay too much or don't regret your decision.
In many cases, consumers neglect to consider some factors when choosing a home alarm system.
Alarm companies come and go; it is important to choose a company with extensive experience and a good reputation. You don't want to end up with an alarm system you can't use anymore if you can't get compatible service should you relocate or want to switch companies.
Reliability, affordability, and convenience are 3 very important factors to think about. You can choose between a wireless, hard-wired, or hybrid system based on your individual needs and situation. Check these most common questions and answers about home alarm systems to help you choose.
There are major home alarm companies operating in Canada. Some of these companies are national while others only serve selected areas.  Their technology varies and so do their pricing and service.
Here are the biggest home alarm companies serving Ontario and Quebec, in no particular order.
# 1 – ADT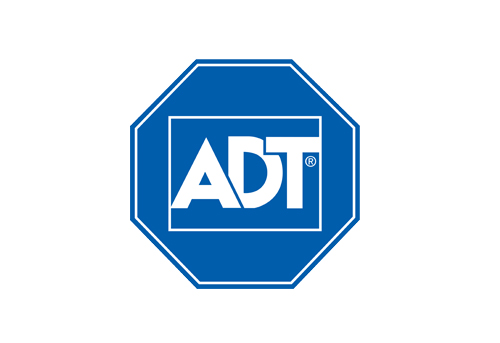 ADT is a name recognized by everyone.  It is actually the biggest alarm company in Canada.
The company's alarm technology is quite impressive and they have pioneered many interactive solutions for residential security.  From video surveillance, interactive door locks, Wi-Fi doorbell, and home automation solutions, this company definitely provides comprehensive solutions for all types of homes.
For more than 50 years, ADT has been serving Canadian customers and offers great advantages such as money back, relocation discount, ADT theft protection, and homeowner insurance discount guarantee.  Their cheapest monthly package is $39.99
# 2 – Frontpoint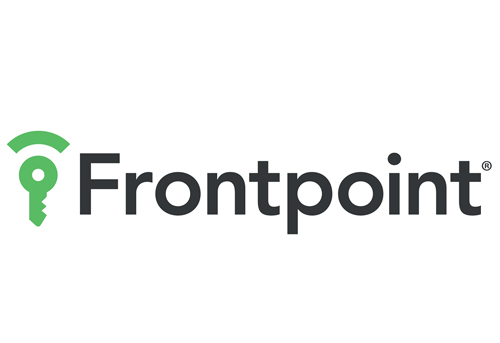 This company is US-based and provides wireless and cellular home security systems. Their technology allows for cellular-based monitoring security systems for homes without internet connection or landline.  It is especially useful in rural areas where internet services can be unstable.
Security solutions from Frontpoint are affordable particularly since professional installation is not required. Devices are easy to install and set-up.  The company offers $99 start-up fees including 6 pieces of equipment, with yard sign and decal and comes with 3-year warranty.
Frontpoint is available in Ontario but not in Quebec.
# 3 – Alarm Force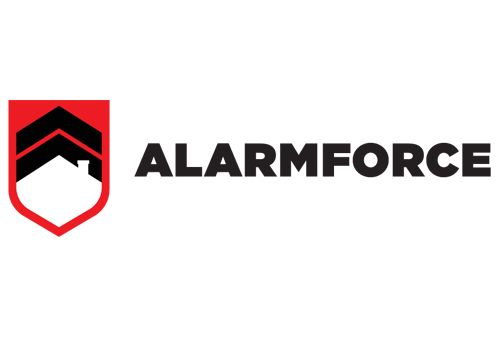 This alarm company is based in Toronto and manufactures, installs, and monitors home security systems.  They have 6 locations in the country: Edmonton, Ottawa, Montreal, Toronto, Vancouver and Calgary.  The company offers a wide array of security solutions including medical alert systems, smoke, flood, and carbon monoxide detection, video surveillance, etc.
# 4 – Reliance Protectron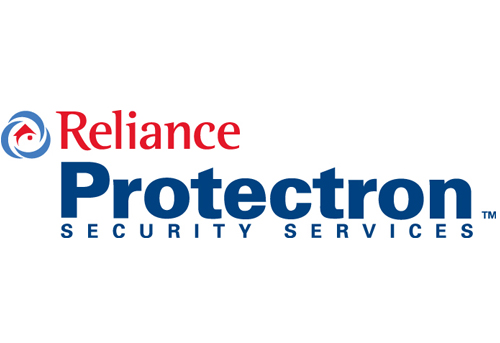 Since 1988, this alarm company has been based in Montreal, Quebec. It is one of the largest security monitoring and installation companies in Canada.  It has a diverse array of products and services including personal and medical alerts, smoke detection, intrusion, home automation and more.
The company has an A+ rating with the Better Business Bureau. It does not offer a trial period but offers a money-back guarantee.
It has 5 diamond certified monitoring centers and has national and local presence.  It is a member of CANASA and UL certified.
# 5 – Chubbs Edwards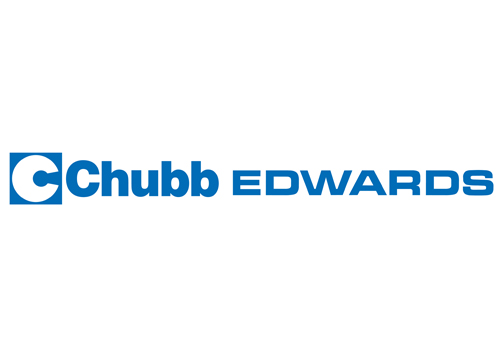 This alarm company is a merger of 2 companies specializing in fire and security.  It offers cutting edge electronic security solutions and has been serving Canada since 1950. It is now based in Mississauga and offers nationwide alarm monitoring with offices in all provinces except Newfoundland and Prince Edward Island.
It stands out for fire protection, with fire and security technicians available across Canada 24 hours 7 days a week.
# 6 – Link Interactive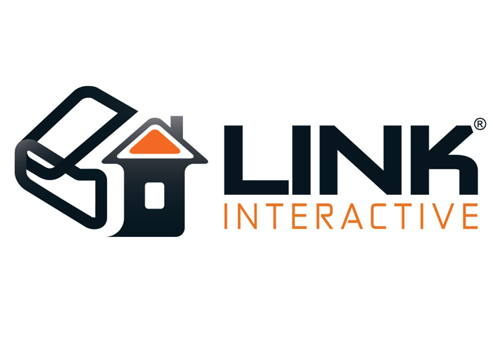 You can protect and connect your home with best security equipment and home automation. You can also get 100% cellular monitoring with video monitoring and easy DIY installation.
This alarm company keeps things simple by offering only 1 price for monitoring at $35.99 + $5 for video monitoring per month.  It also offers a 30-day free trial period and has no installation or activation fees.
With 2-way voice, door and window sensors, indoor and outdoor cameras, smoke detectors, and lighting control, you can certainly benefit from maximum security protection with Link Interactive.
# 7 – Protect America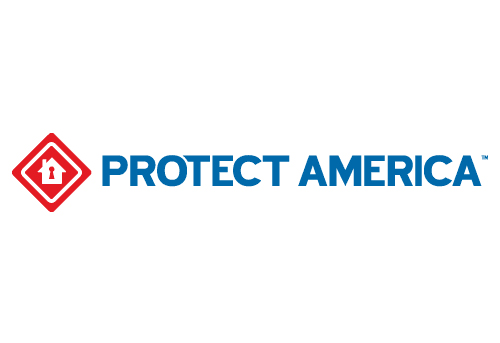 This alarm company is based in the USA but has expanded operations to Canada.  Today, it is offering monitoring services in the provinces of Ontario, British Columbia, and Alberta.
The company offers reduced upfront costs and leased security equipment for more affordability.  Monitoring contracts are for 3 years for all types of alarm packages. The company has national monitoring centers that use landline and broadband service.
Compare Costs of Home Alarm Systems of 7 Alarm Companies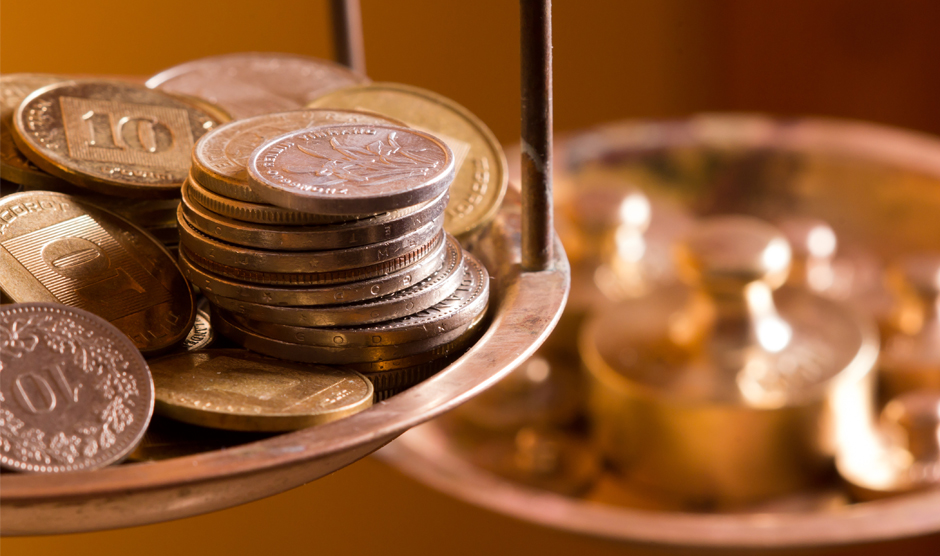 We want you to see how the best home alarm companies compare in terms of costs and other features.
ADT
FrontPoint
Protect
America
Alarm
Force
Protectron
Chubbs
Edwards
Link
Interactive
$25 installation costs
$99 start-up fees
None
Installation fees vary based on package
$249 installation
$25 activation
$690 for parts and installation
None
$28.99 monthly
$44.99 monthly
$41.99 monthly
$25-$42
monthly
$42.99
monthly
$33.95
monthly
 $35.99 +
$5 for video monitoring
3-year
contract
3-year
contract
3-year
contract
3-year
contract
3-year
contract
3-year
contract
12, 24 or 36
months options
Professional
installation
DIY
DIY
Professional
installation
3-year contract
Professional
installation
DIY
Check the fine print before choosing your alarm system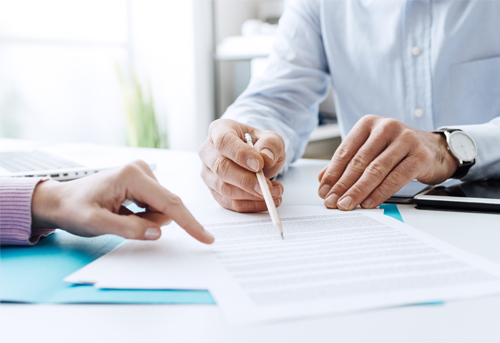 It is very easy for consumers to get confused when buying an alarm system and signing up for home monitoring.  With some companies offering free equipment and no installation fees, anyone can be enticed and get excited. But you need to read the fine print carefully before signing up.
The free equipment, yard sign and decal is often called the bare-bones package.  You'll be surprised that the "free" suddenly stops when you get extra hardware for your system such as motion detectors, glass break detectors, additional contacts, etc.
You'll also have to keep in mind that you may be locked-in for a few years, often 3 or even 5 years, to benefit from the free equipment or you'll have to pay the balance if you request for pre-termination.
Lease or Own Equipment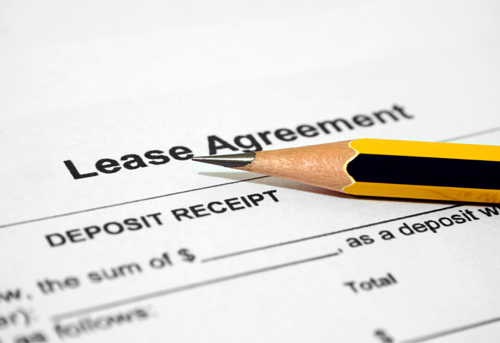 With some "free" packages, the alarm company owns your equipment. You have to return them at the end of the contract. If you need to switch companies to find better monitoring rates, you may have difficulty as other companies can't use your system. To switch companies, you may need to pay for equipment, start-up or installation once again.
In many cases, it could be a good idea to go with the option to own your equipment so you can bring your system if you need to relocate.  Owning your equipment gives you more flexibility in shopping for better monthly rates.
Which Alarm Company is the best for your home's security?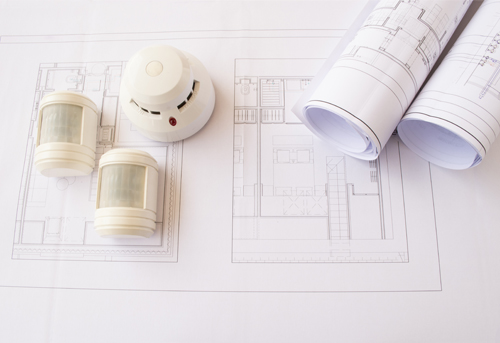 Choosing the best home security company is a critical step to protecting your home in Quebec or Ontario.  It pays to know all your alarm options to allow you to get the right home alarm package.  You can't put a price to peace of mind but in getting multiple home alarm quotes, you can find the right fit for your budget.
Finding the right alarm company for your home really depends on what your needs are.
What type of system works best for you? How much are you willing to pay for your home's security? These are just some questions that may be running through your head. Below are good questions to ask before deciding which alarm company is the best for you.
Good Questions to Ask an Alarm Company Before Buying your Alarm System

Since home security is such an important thing to invest in, you will want to make sure you make the right choice.
1. What are my best options?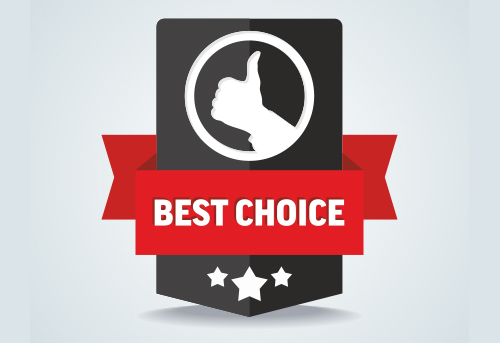 You have to decide whether you want a wireless system, hard-wired system, or a hybrid system.  You'll also need to decide if you want central monitoring services.   Wireless systems are easier to install and are inexpensive because you save on installation costs. However, many alarm experts say hard-wired systems are more reliable.
You can get a comprehensive security system with central monitoring that checks on the status of your home 24/7, no breaks or holidays.  You can get other features such as home security cameras and home automation. Generally, the more bells and whistles, the higher the price. Many alarm companies offer no installation fee and free equipment with a 3-year contract.
When you request for free alarm quotes, our partner alarm companies will provide you with your best options tailored to your needs.
2. How much does a home alarm system cost?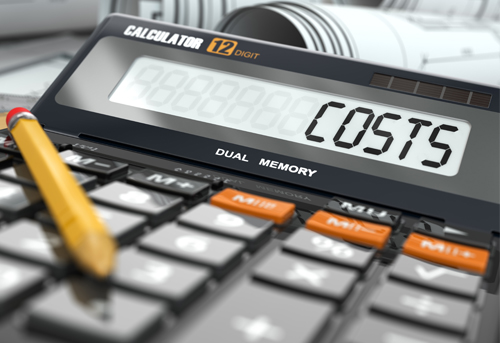 The cost of a home alarm system varies from one provider to another.  The cost generally depends on the type of alarm you choose, whether you buy equipment outright or not, and if you obtain monitoring or not.
Each alarm company boasts of their own technology and their pricing model differs greatly.
To know the cost, it is important for you to check whether there is an installation or activation fee and the length of the contract, if any. You'll also want to ask about cancellation options and if there is a penalty.



3. Do I need a landline to get a home alarm system?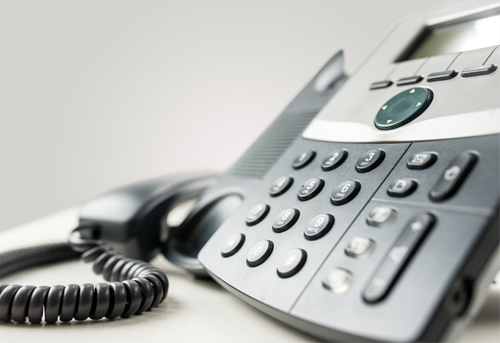 Modern alarm technology allows for alarm systems that don't need a landline.  Majority of monitoring companies offer cellular options, including DIY home alarm system types.
The best way to compare costs of a home alarm system is to obtain multiple home alarm quotes. They are free and no obligation but they will allow you to really see the prices so you can choose the most affordable package.
4. How long is the contract?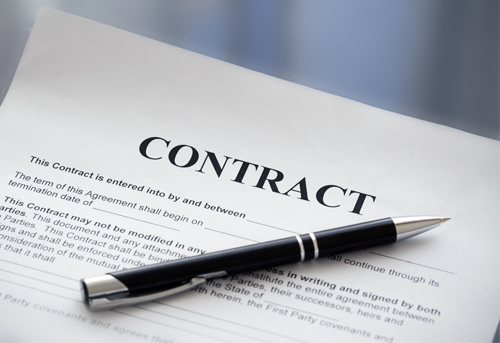 If you choose a home alarm system with central monitoring, you will likely have a contract which could be 2 or 3 years.
Longer contracts usually mean lower monthly fees so make sure to check possible discounts for long-term contracts.  Ensure that you are not being charged extra or any hidden fees.
When buying a home security system, a homeowner can be torn between wanting to increase home security and saving money as much as possible. Because home security is so important, you need to consider the long-term benefits of obtaining good level of protection. You are also required to have carbon monoxide detectors in Ontario homes by law so make sure you get an alarm system that complies with municipal ordinances.
Best Alarms for Quebec and Ontario with Free Home Alarm Quotes
You can take as much time as you need to choose the right alarm company and home alarm system.
But you will need to get as many options as possible so you can compare costs and features to get the best value.
With our free alarm quotes, you get to connect with top Canadian alarm providers to protect your home at the best price.
We offer you total freedom and flexibility – you can walk away if you are not satisfied. These quotes are no obligation so you are in control.
Don't wait until a salesman is at your door to find out what you need for home security. Request for free home protection quotes to know what you need and choose the right security package.
2 minutes for 3 alarm system quotes – fast, reliable, and absolutely free. Our alarm partners are members of the Canadian Security Association.