Ontario is one of biggest provinces in Canada and one of the most highly populated. It's easy to feel safe living anywhere in Ontario because of its relatively low crime rates but that can be deceiving.
Ontario is said to be 16% safer than many US cities. In Canada, it has the lowest reported crime rate in the country, based on figures from Statistics Canada in 2012.
The Crime Severity Index went down in most Ontario cities except for Windsor, Guelph, and Brantford.  But to put it in proper perspective, while Guelph's crime rate may have risen slightly, it still has a low CSI compared to other cities in Canada.
On the other hand, Windsor had the highest spike in its Crime Severity Index and the highest overall CSI in Ontario while Brantford increased by 1%.  While Ontario is far from being a dangerous place to live, having relatively low crime rates than elsewhere in Canada, it hasn't been completely safe.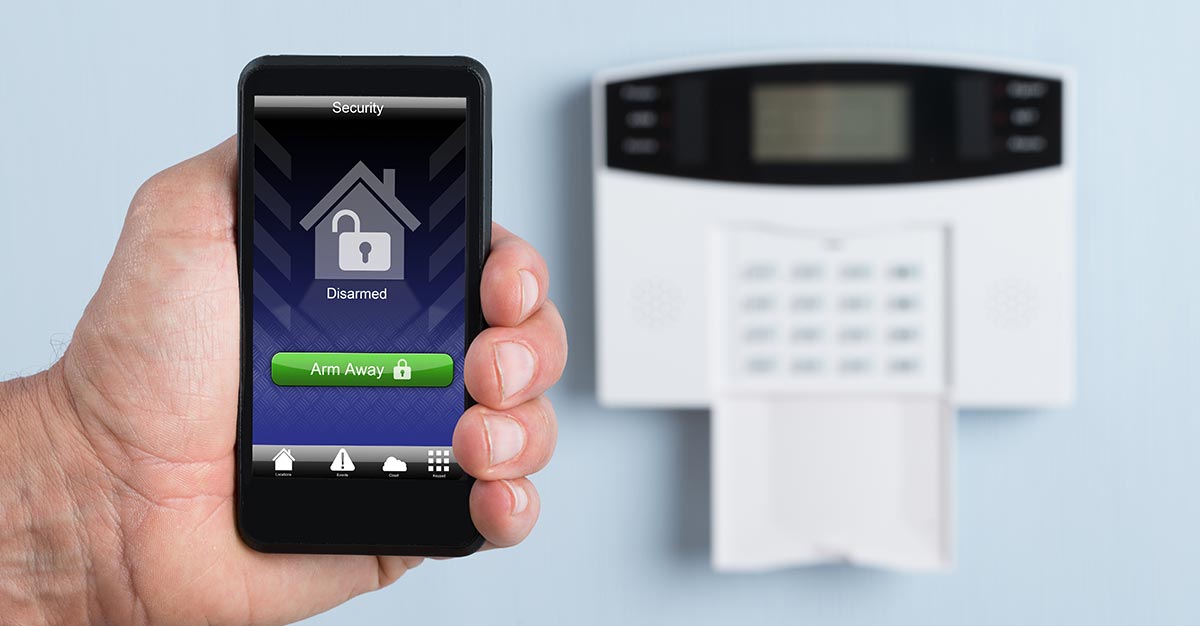 No Crime Doesn't Mean You Are Safe
If you are living in Ontario cities enjoying relatively low crime rates, don't be lulled into a false sense of security.
Burglars act on opportunity; open a window of opportunity and they will surely grab it.  It only takes one incident of a break-in to shatter your sense of security. Prevention is always better than waiting for something bad to happen.
Aside from the fact that a home alarm system can greatly reduce your risk for burglary, you also get enhanced protection in other ways.
Home security isn't limited to just preventing burglary since people also face other risks at home including fire and carbon monoxide poisoning.
Are you Safe where you are in Ontario? Here's how Ontario communities rank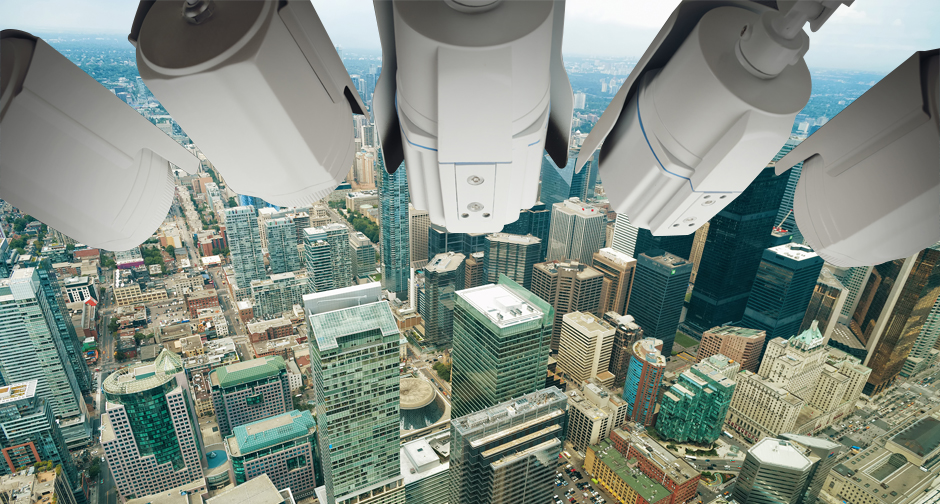 Safety and security in the home is of paramount importance.  Not only does it contain all our valuable possessions, it is also where our loved ones spend most of their time.  Belongings can be replaced but lives are irreplaceable.
Crimes throughout Canada have been on a downward trend in the last decade.  One of the important factors that have contributed to the declining crime rate is consumer's growing awareness of home security needs and the advancement of modern residential alarm technology.
Ontario is safe so why would you need an alarm system?

According to data from Statistics Canada in 2012, below are the best ranked-communities in Canada in terms of their low Crime Severity Index.
8 of the safest communities are from Ontario Province

| | |
| --- | --- |
| Community | Province |
| Amherstberg | Ontario |
| LaSalle | Ontario |
| Meaford | Ontario |
| Tacumseh | Ontario |
| Lakeshore | Ontario |
| Upper Ottawa Valley | Ontario |
| Lanark County | Ontario |
| Wellington | Ontario |
| Rothesay Region | New Brunswick |
| Kingston | Ontario |
Among Ontario cities, Toronto ranked # 1 in terms of the lowest crime rate with a 7% decline in 2012, with less reported crime incidents than other major Canadian cities like Vancouver, Ottawa, Montreal, Edmonton, and Calgary.
The big question is "If you live in one of these safest places in Ontario, are you truly safe in your home?"
You may be safe from burglars but what about the other risks like carbon monoxide, fire, or flood?
Home alarm systems are not designed to just prevent burglary. More importantly, they also provide other important security benefits such as fire alarm system, carbon monoxide alarm, flood detection, and home automation.
Learn how family security begins with a home security system when you request for free home alarm quotes.
Fire Safety with Home Alarm Systems – Modern Fire Alarms Save Lives and Property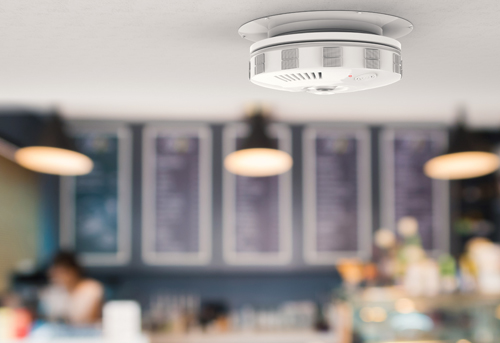 How has Ontario fared in terms of fire incidents and deaths or injury due to fire? Take a look at fire statistics for Ontario from the Council of Canadian Fire Marshals and Fire Commissioners.
Fire Incidents
# of Fire-Related Deaths
# of Fire-related
Injuries
Losses in $
14,310
92
836
549,390,867
These figures show that fire is still a huge threat to life and property for homeowners in the province.
From this number of fire incidents, the structures hit by fire totaled 8,912, with 44% residential and deaths numbering 84 and 637 injuries.
Losses from residential fires in Ontario reached $290,489,803, or 53% of total losses due to fires in the province.
Clearly, most fire incidents happen in homes and most fire-related deaths and injuries are also from residential fires.
What type of residential structures were hit by fire in Ontario in 2012?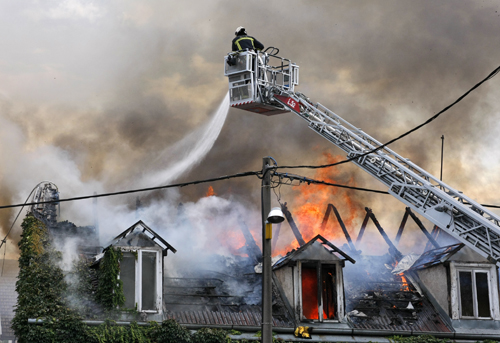 | | | | |
| --- | --- | --- | --- |
| Type of Dwelling | # of Fire Incidents | % of Fire Incidents | Losses in $ |
| Detached House | 3,328 | 52% | 185,386,158 |
| Multi-Unit (more than 12 units) | 956 | 15% | 22,195,932 |
| Attached dwelling | 405 | 6% | 15,949,334 |
| Semi-Detached | 355 | 6% | 10,769,344 |
| Multi-Unit (2 to 6) | 390 | 6% | 15,892,841 |
| Multi-Unit (7 to 12) | 119 | 2% | 3,199,914 |
| Detached Garage | 271 | 4% | 8,083,193 |
* Data from Council of Canadian Fire Marshals and Fire Commissioners
Did you know that an efficient fire alarm system can help save your property and the lives of your loved ones?
Even when you are away from home or asleep in your bed, a monitored home security system benefits from 24/7 alarm monitoring. Fire responders are quickly alerted to a fire by the monitoring center so that fire damage can be minimized.
Request for 3 home protection quotes to find the best home security with fire alarm system for your home.
Homes in Ontario Must Have Carbon Monoxide Alarms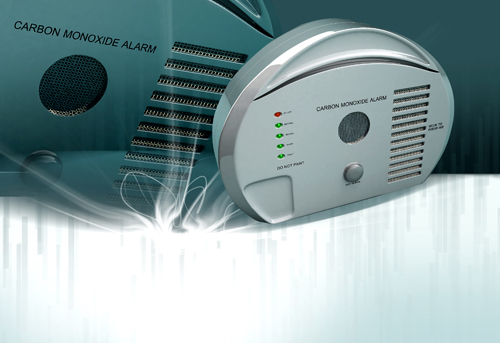 You think you are safe enough in your home in Ontario and don't need an alarm, but think again.
If you have a furnace, a wood stove, an attached garage, or use fuel-burning devices, your home must have carbon monoxide alarms.
This law mandates homeowners to install carbon monoxide alarms or face stiff fines.  This regulation was put in place due to rising cases of death and injury due to carbon monoxide poisoning in Ontario.
Why is carbon monoxide so dangerous? Breathing in heavy concentrations of carbon monoxide causes brain damage, suffocation, and even death.  What makes it even more alarming is the fact that common sources of carbon monoxide are objects we use every day, putting our lives in danger from this odorless and colorless gas.
In 2014, 3 family members in a Brampton home were found unconscious after using propane heaters inside the home to keep warm.  According to the Ontario Association of Fire Chiefs (OAFC), more than 50 individuals die every year in Canada from carbon monoxide poisoning.  11 of these incidents are in Ontario.  Everybody is at risk with over 88% of homes using something that poses a risk for carbon monoxide poisoning.
Want to know how carbon monoxide alarms can save your life and that of people you love? Find out more about Ontario new regulations for residential carbon monoxide alarms and what you need to keep safe.
Lower Home Insurance Premiums Plus Enhanced Home Security Makes Sense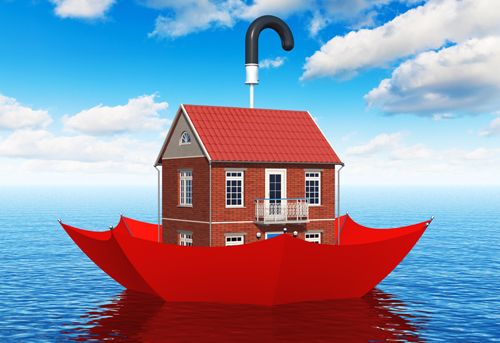 You have seen how important it is for homes in Ontario to have a home alarm system.
Protection from burglary, fire alarm protection, and carbon monoxide alarm protection are just some of the most critical features of home security systems. But wait, there's more. You can also opt these very useful and convenient security features:
✓ Video surveillance
✓ Personal emergency response systems
✓ Flood detection
✓ Home automation
After considering all of these essential home security benefits, you should also know that having a professional and monitored home alarm system can lower your home insurance costs by as much as 25%.
Major Home Insurers Provide Huge Discounts for Homes with Alarm Systems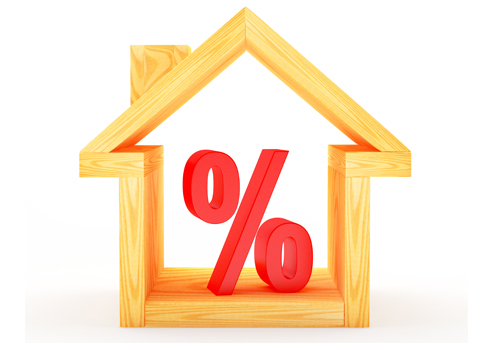 One of the easiest and surest ways to lower home insurance costs is by installing a professional home security system.
In Ontario, the average cost of home insurance has risen in the last few years.  Homeowners pay from over $700 to $1,000, depending on factors such as location, property value, optional riders such as earthquake or water damage, etc.  Many homes in locations like Toronto and Ottawa range from $700,000 to over $1 Million, with home insurance costing almost $2,000 a year.
The cost of home insurance can only keep going up, year after year, as property values in Canada increase.  The only way to keep premiums down is to ensure that your home is maintained well and to secure your home with a professional home alarm system.
Don't Get Any Home Alarm – Buy a Professional home alarm with Monitoring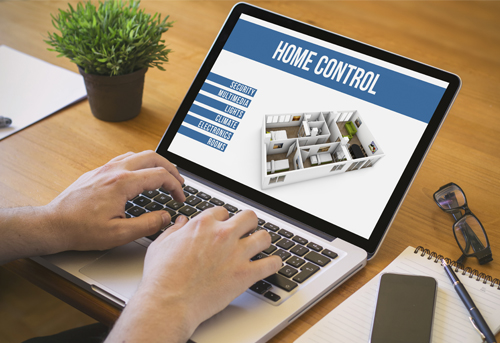 If you speak to your home insurance company, you'll find out that you can get lower insurance premiums if you have a professional home security system.
Because a home alarm system can significantly reduce the risks inside and outside your home, to your property and to you, the reduced risks directly impact the cost of your insurance.
But don't just get any home alarm system; it is important that your home security is professional and with central monitoring.  If you buy any DIY alarm from the nearest warehouse and think you'll save on insurance, it may not happen.
Home Alarm Systems Are 100% Reliable under Certain Conditions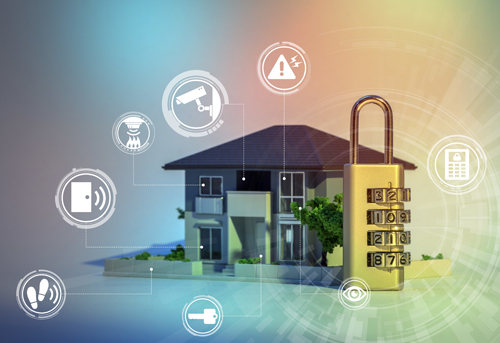 Keep in mind that any home security system with a fire alarm, carbon monoxide alarm, or burglar alarm only works under certain conditions:
The alarm systems are well-maintained and in good working condition
The alarms are positioned properly
Reliable monitoring is provided 24/7 for fast and dependable response
There is a back-up system in case batteries fail or power fails.
You can obtain a professional home security system from reputable alarm companies in Ontario. Whether you want a wired or wireless system, a DIY or professionally installed system, make sure to speak only to reliable alarm providers.
Compare Alarm Costs in Ontario with Free Home Alarm Quotes
If you start searching on your own for the best home alarm systems, one thing is sure to happen. You'll find so many choices in alarm models, wired or wireless, and many other options that would certainly confuse and overwhelm you.
When shopping for a home alarm system, two things are most important – 1) level of protection and 2) initial and monthly costs.
Find alarm providers that offer low monthly costs including monitoring or free alarm equipment.
Compare the following when you shop for home alarm quotes:
Financing Options
Monthly Monitoring Fees
Contract Duration
(no contract, 2 years, 3 years)
DIY or professional installation
We want to simplify how you can obtain the best home security system for your home. Fill-out our quick online form to provide us details about your home's location and other information so that we can connect you with the best alarm companies near you.
You are sure to receive competitive quotes for modern and reliable alarm systems within your budget.  You can also speak to home security experts to get professional advice about the best alarm solutions for your home.
Talk to us by filling-out our online form today to start shopping for your fire and carbon monoxide alarm in Ontario.