Carbon monoxide poisoning is a real and deadly threat.  Carbon monoxide is an odorless, colorless gas that is hard to detect.  Unfortunately, it is the cause of hundreds of cases of hospitalization in Ontario every year and is reportedly responsible for 11 deaths in Ontario each year.
These statistics are so alarming that it has become mandatory in Ontario for all homes with fuel-burning appliances to have carbon monoxide detectors.
Installing a carbon monoxide alarm can be a reliable way to protect your family. However, it needs to be installed in the proper places in the home and to be kept in good working order.
Does your home have a reliable carbon monoxide detector? Learn more about safety in the home and the benefits of carbon monoxide alarms and home security systems below.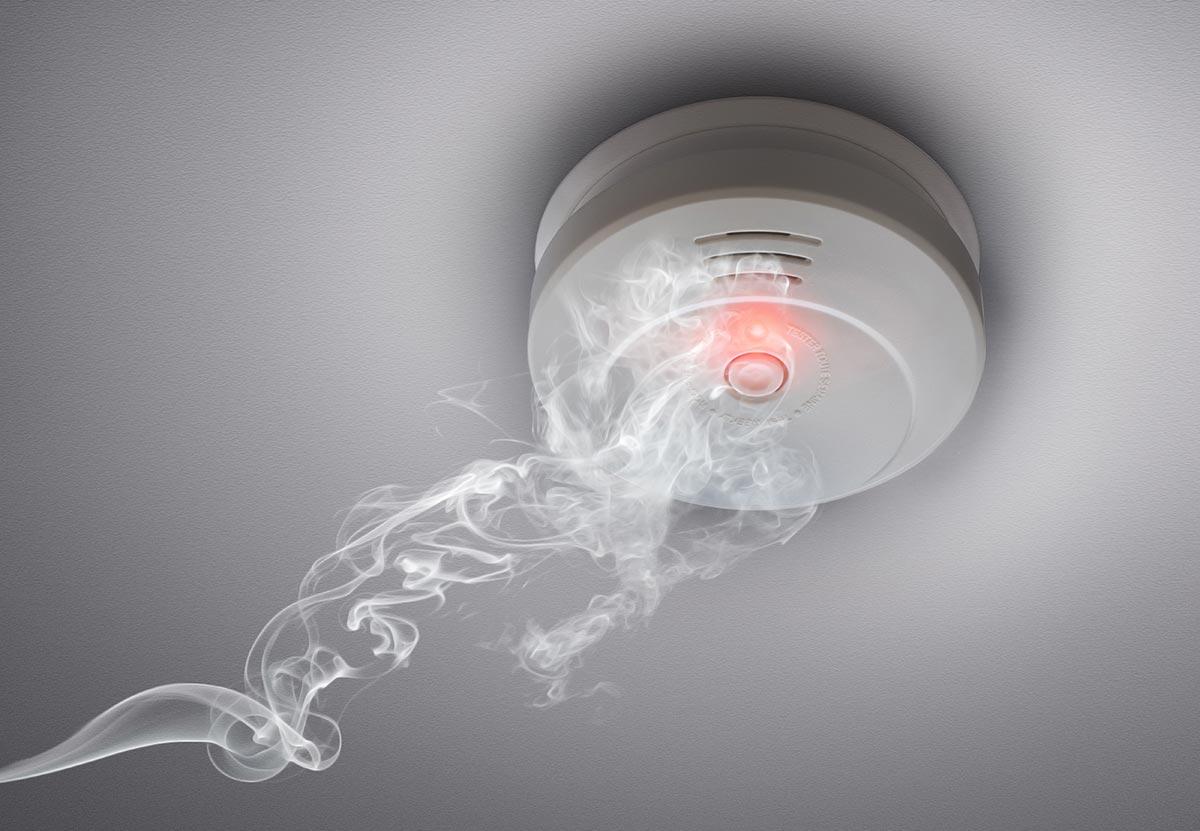 Carbon Monoxide Sources in the Home Are Used Everyday
You may not know it but carbon monoxide sources in the home are objects we use every day.
Potentially lethal carbon monoxide poison is produced when carbon-based fuels are not burned completely from:
Propane
Wood
Natural gas
Coal
Kerosene
Heating oil
Charcoal
Gasoline
The most common sources of carbon monoxide include gas refrigerators, wood burning or gas stoves, kerosene heaters, gas engines, etc.
You can tell that there could be a carbon monoxide leak in your home when you experience the following symptoms:
✓ Burning eyes, confusion, drowsiness, headache, nausea, fainting
✓ Flu-like symptoms
✓ Symptoms experienced by more than 1 member of the household
✓ Improved symptoms when absent from the home for a period of time
Continuous exposure to high levels of carbon monoxide could cause brain damage and death.
Carbon Monoxide Detectors Will Save Lives of Loved Ones

Smoke detectors and carbon monoxide detectors can save your life.  Every home requires a carbon monoxide detector if there are fuel-burning appliances, hot water heaters, woodstoves, or fireplaces because these appliances produce carbon monoxide.
This type of gas is invisible and can kill you.  Some of the symptoms of carbon monoxide poisoning include shortness of breath, dizziness, nausea, and headaches.  They are harmful, even fatal, to infants, pregnant women, the elderly, and those suffering from lung or heart conditions.
Carbon monoxide alarms are reliable in keeping the quality of the air in your home safe for your family.
Deaths Caused by Non-Working Alarms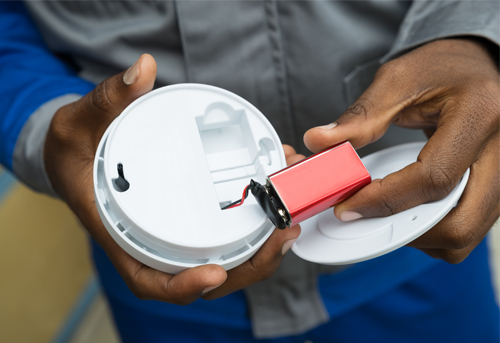 Recent investigations have revealed that home fire deaths were often the result of smoke alarms that did not sound or were not in working condition.  It could have been due to dead batteries, or improper maintenance.
Fires often start at night or very early morning when people are fast asleep.  Fumes could put you into a deeper slumber rather than awaken you. Some victims of a fire never woke up.
According to the Canada Safety Council, smoke alarms and carbon monoxide detectors are essential for all Canadian homes.
Carbon Monoxide Alarms Are Mandatory in Ontario

According to the Ontario Association of Fire Chiefs (OAFC), more than 50 people perish every year because of carbon monoxide poisoning, with 11 average deaths in Ontario.
Carbon monoxide can build up to dangerous or lethal levels if appliances for outdoor purposes such as barbecues are brought indoors or space heaters are taken to areas with insufficient ventilation.  Vehicles left running unattended in attached garages are also high risk.  Incidence of carbon monoxide injuries and deaths rise during winter.
As a further step to keeping families in Ontario safe, carbon monoxide alarms have been made mandatory in residential homes.  This new regulation came into effect last October 2014 as an update to Ontario's Fire Code.  The Ontario Building Code likewise mandates the installation of carbon monoxide alarms in residences that were built after 2001.
Where should carbon monoxide detectors be installed?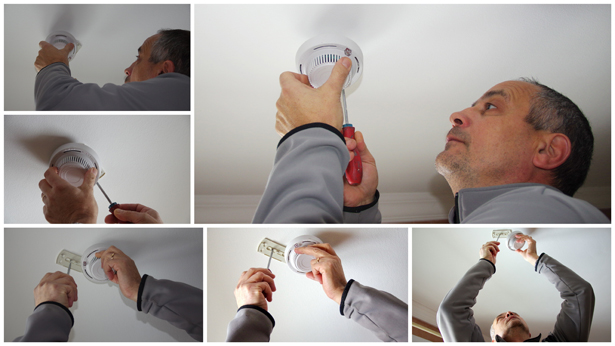 All sleeping areas are required to have carbon monoxide alarms as well as service rooms and adjacent sleeping areas in multi-family units.  Alarms can be plugged into the wall, battery-powered, or hardwired.
✓ Single-dwelling and privately-owned homes with fuel-burning appliances or an attached garage are required to install alarms near sleeping areas.
✓ On the other hand, multi-unit buildings such as hotels, condominiums and apartment buildings with fuel-burning appliances or an attached garage will be required to install carbon monoxide alarms in sleeping areas of suites or service rooms.
Consequences of Non-Compliance with CO Alarm Requirements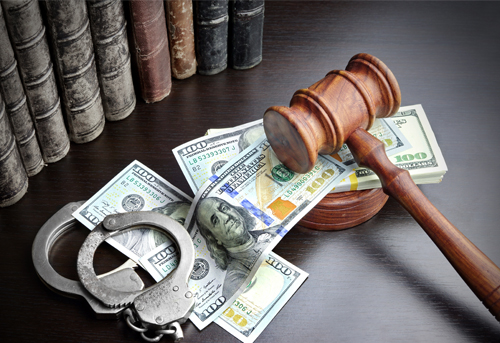 Any individual found to be in violation of the requirement for CO alarms can be charged and penalized when convicted.  Fines could go as high as $50,000.
It is important to remember that carbon monoxide alarms are not installed not only to avoid penalties and fines.  More importantly, they are needed in the home for your well-being and peace of mind.
Is your home in Ontario using fuel-burning appliances? Do you have an attached garage? You need to ensure that your carbon monoxide detectors are in good condition. Better yet, upgrade your home safety system with a professional security system that includes smoke detectors, carbon monoxide detectors, anti-burglary, fire, flood, and other perils.
Obtain free home alarm quotes from leading alarm companies with 3 home protection quotes.
Disclaimer: This is not intended to be legal advice or professional advice on home security.  You are advised to speak to appropriate home alarm experts in our network or address questions to your respective Fire Department.
10 Tips for Safety in the Home with Carbon Monoxide Detectors

Carbon monoxide detectors may be battery operated or electricity-powered or both.  It is best to have smoke detectors that are hard-wired with help from professional master electricians. Doing this will ensure that should the batteries fail, the detector is still powered.
Be sure to have batteries in place in case the power goes out.
Put smoke detectors on each floor of your home, and near the kitchen and bedrooms.
Alarms should be tested regularly by pushing the test button. Conduct an annual check using incense held near the detector. If the device doesn't sound, the unit may need to be replaced. For help with wiring, always use a professional electrician.
Detectors that are battery-operated have indicators when the battery is low. Never use rechargeable batteries as they don't give warning signals.
Be on the safe side by replacing your detectors every 5 years.
Appliances must be well-maintained and properly ventilated so they don't produce dangerous levels of carbon monoxide.
Schedule professional inspection of fuel burning appliances yearly.
Chimneys should be cleaned and inspected yearly by a W.E.T.T. professional.
Ensure that your carbon monoxide alarms pass Canadian Standard Association (CSA) standards or Underwriter Laboratories (UL).
Instruct family members to watch out for alarm sounds and what to do in case of an alarm. Teach children about the nearest exits.
You can take extra measures to protect your family from carbon monoxide poisoning.  Check fireplaces, furnace, and other fuel-burning devices regularly.  Clean furnaces periodically.
Inform family members about the symptoms of carbon monoxide poisoning and to get outside immediately and seek assistance.
Professional Home Security Systems Have Carbon Monoxide Protection Features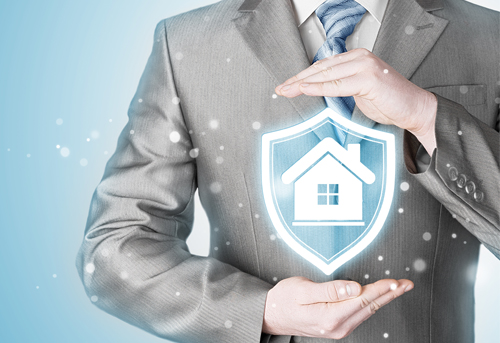 If you have recently become conscious of the safety and security of your home, it is about time you consider a home security system.
Professional alarm companies offer home security systems that incorporate smoke detectors and carbon monoxide detectors along with many other home protection benefits.
If you obtain professional monitoring services together with your home security system, you can sleep soundly knowing that someone is ready to respond to any threat inside and outside your home.
Landlords and Tenants Responsibilities – Install and Maintain Carbon Monoxide Detectors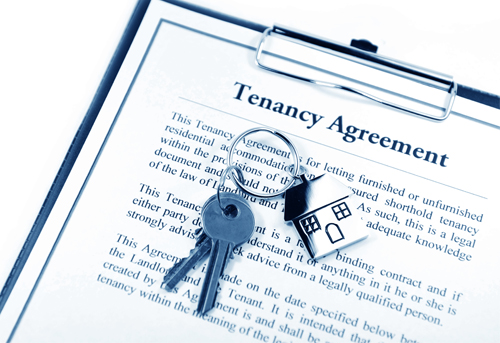 As landlords or tenants, you need to check on carbon monoxide detectors.
Multi-dwelling units with 6 or fewer units need to comply with this new legislation effective April 2015.  Buildings with more than 6 units had until October 2015 to comply.  Landlords must ensure that carbon monoxide alarms are installed and properly maintained or face stiff fines.
Tenants are responsible for testing these carbon monoxide detectors and informing landlords regarding any malfunction.
Whether you are a landlord or a tenant, it is critical to be aware and compliant of carbon monoxide alarm regulations in Ontario for your own safety.
Be Safe from Burglars, Fire, Carbon Monoxide, and Flood

Our alarm partners offer affordable home security bundles from basic protection to comprehensive protection.
You can obtain alarm packages that include burglary protection, fire protection, carbon monoxide protection, and flood detection.
With advanced alarm technology, you can benefit from many other wonderful security features such as:
Video camera surveillance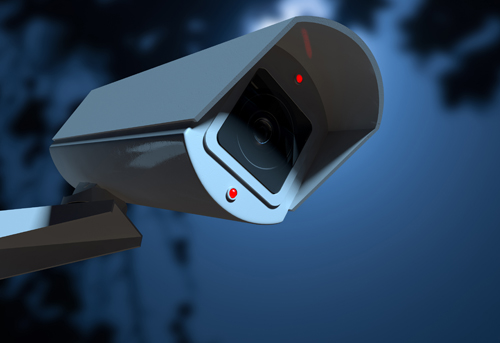 Video camera surveillance is very useful in monitoring what is happening in the home. Even from a remote location, you can easily check on family members and even your pet with the use of your mobile device.
Burglars are also deterred from burgling your property when they see video cameras in the perimeter of your property.
This modern security feature of a home security system enables you to know at any time that your home is safe for your total peace of mind.
Anti-Burglary Features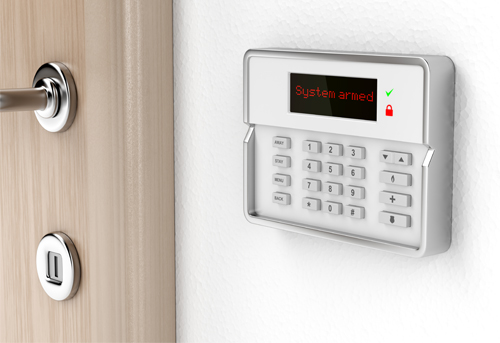 Glass break detectors, motion sensors, video doorbells, and automated door locks are just some anti-burglary features available with home security systems.  Reliable home security providers offer a wide range of anti-burglary devices to keep intruders and criminals away.
Home Automation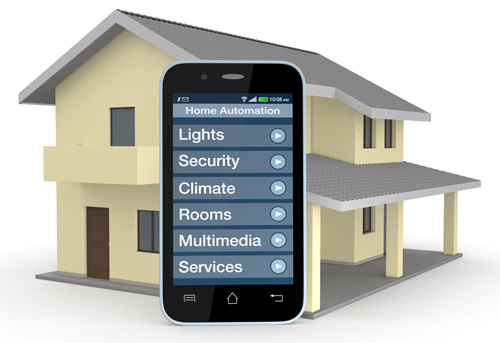 Home automation technology provides levels of comfort that are unparalleled.  You can turn on and off lighting, arm and disarm your home alarm, open and close doors, and adjust temperature.  It makes it possible for you to control what's in your home even when you are away.
The 4 biggest benefits of home automation are: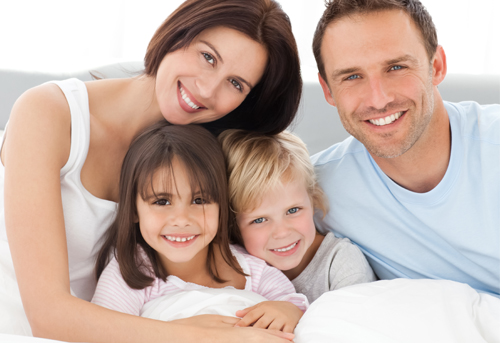 Convenience
Peace of Mind
Increased Safety
Energy Savings
Home automation is an important feature that can be integrated in your home security system.
Central Monitoring Services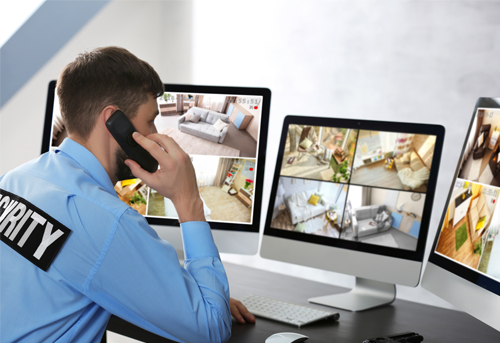 Central monitoring is a vital part of a home security system.  After all, a home alarm can only be as efficient as the person responsible for monitoring it.  As you get busy at times or not available to monitor your home security 24/7, central monitoring does the job for you.
Some alarm companies have outsourced central monitoring services while other providers have an in-house monitoring center.
Trained security personnel will be responsible for checking on your home security, receive and verify any alarms, and immediately notify the appropriate respondents including police, medical responders, or the fire department.
Central monitoring services can be part of an affordable and reliable home alarm package with low monthly fees and no huge cash outlay.
Need help with home security systems? Get free home protection quotes
It isn't difficult to ensure that your residence or rental property in Ontario is safe and complies with fire and carbon monoxide alarm requirements.
Our partner alarm companies are experts when it comes to home security.  When you request for free home alarm quotes, you will receive competitive quotes tailored to your needs.
Our partner alarm companies cover Ontario including Ottawa, Toronto, Kingston, and other cities.
Fill-out our online request form with your home address and contact details so that reliable alarm companies can provide you with recommendations for your home security needs.
From fire alarm, carbon monoxide alarm, burglar alarm, and video surveillance, we can help you look for the most modern yet affordable residential alarm packages in Ontario.