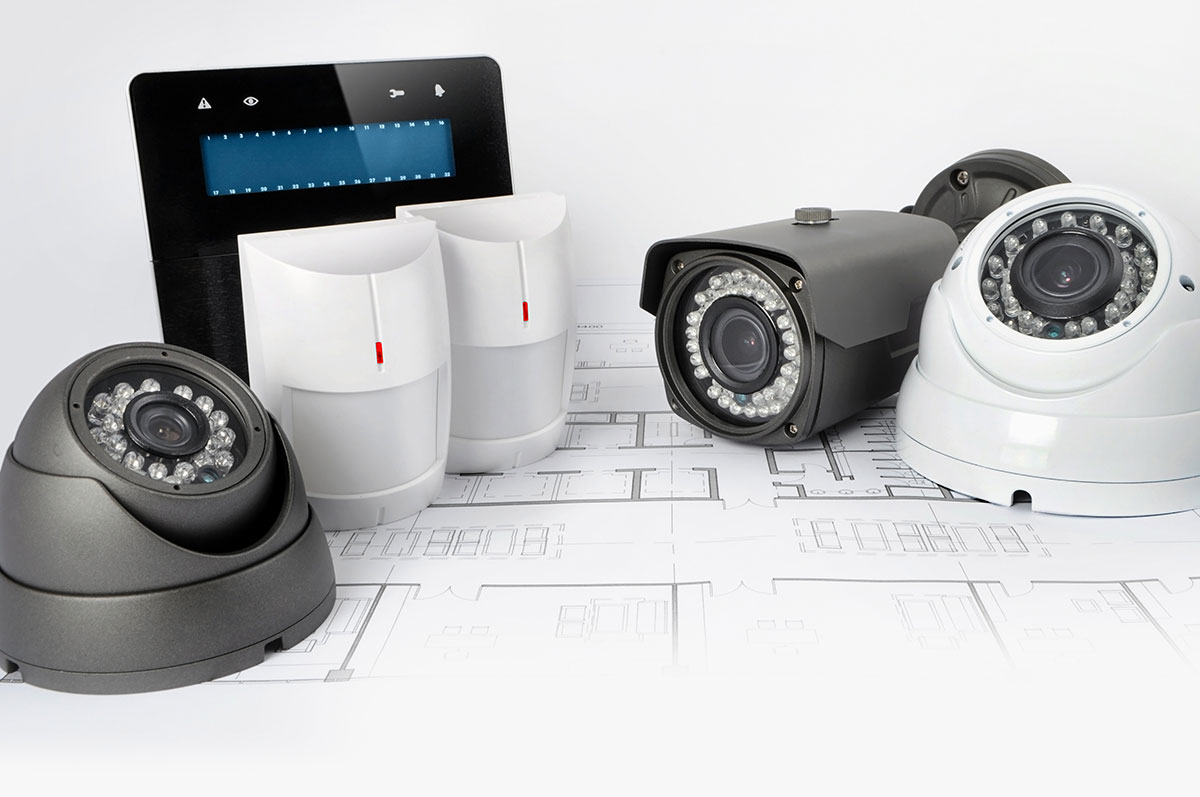 A home alarm system is as important as your family's security. That's because the alarm system's main role is to protect your family and your home from all kinds of threats.
Installing a home security system can cost you money but not installing one could cost you a lot more. Your home contains all of your most important assets, with your family at the top of that list.
Your family's security starts with the right home alarm system and here's why.

The 5 best benefits from Home Security Systems


Don't be mistaken into thinking that home security systems are just for protecting your property.  The truth is that home security systems protect something more priceless – your family.
Find out how home security systems have saved lives of countless Canadians from real life stories below.
Why a Professional Home Security System is Essential to your Family's Security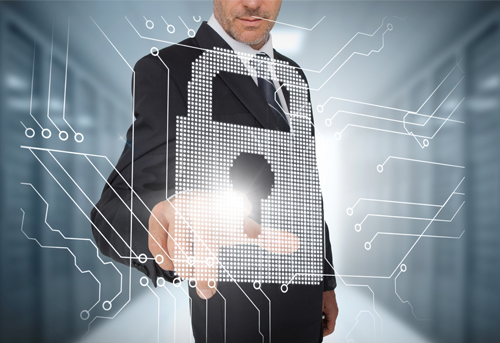 Every homeowner must consider getting a professional home security system. The home is a safe haven but bad things do happen. When you have a professional home alarm system installed, you benefit from 5 highly significant security benefits.
1. Protection Against Burglary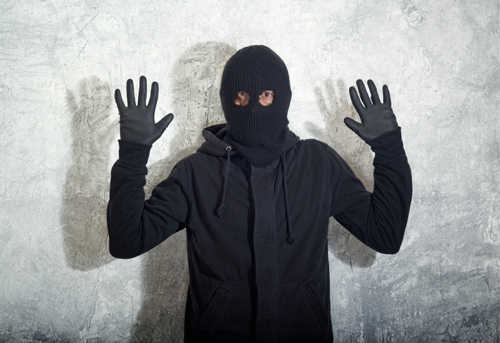 Take a look at these astonishing facts:
A home gets broken into in Canada every 90 seconds
80% of break-ins happen during daylight
Burglars enter through a door, a window, or basement
In 2010, Canada reported 578 burglaries per 100,000 individuals. While this is lower than other countries, it is not something to be complacent about. You don't want to be one of these statistics.
Burglary occurs because an opportunity is available to a burglar.  By taking this most basic preventive step of installing a home security system, you eliminate much of the risk.
How to take Control of your Home Security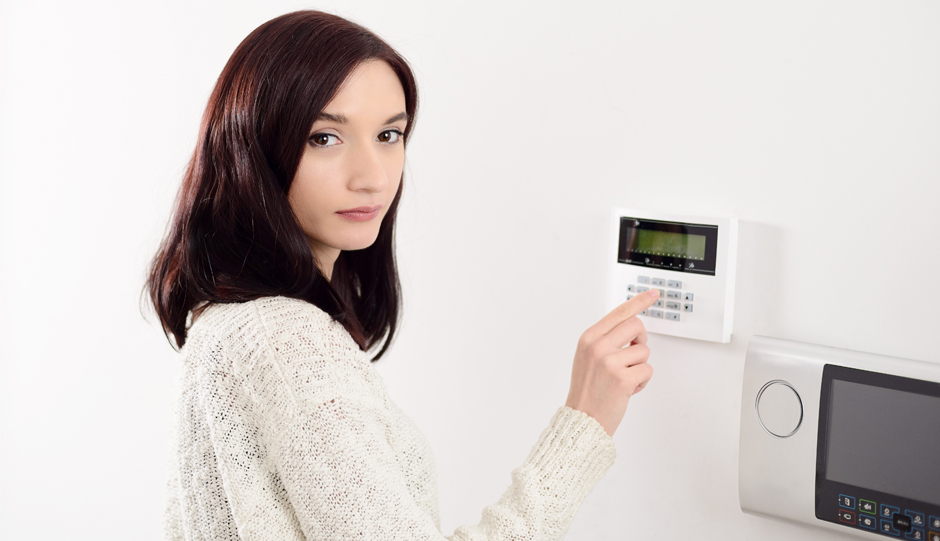 Studies show that a house is 3x more likely to be targeted by a burglar if it does not have a professional alarm system.
If there is a sign displayed in your window or yard that you have an active alarm system, chances are high that the burglar will choose another target. They prefer houses without alarm systems because they are easier to get into and they are not less likely to get caught.
The home alarm system will sound a loud siren which will scare off the burglar and alert neighbors.  This will reduce the risk of loss of your property.
Lastly, the security system will alert the monitoring center who will then notify authorities for the appropriate response.
A Home Security System saved an entire family in Toronto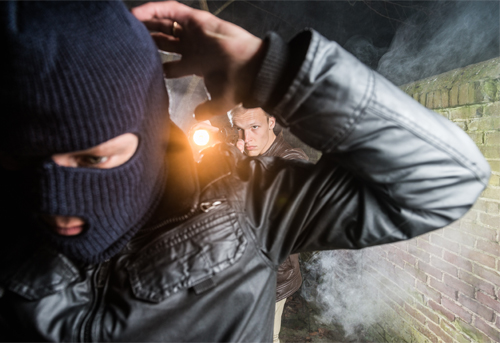 In the early morning hours in October 2012, a commotion woke up the Gonzales family who were sleeping in the second-floor bedroom of their Toronto home. Their home security system had just sounded a loud alarm.
Frightened, Enrico and Sally (not their real names), came downstairs to check what was going on. They saw signs of disturbance on their window. Someone had also tried to force their door open.
The siren had obviously scared the intruder away and they felt thankful that their simple burglar alarm system had done its work. But they were very upset, thinking how much worse it could have been if the intruder had been able to enter the house as they slept upstairs with their kids.
Important lessons learned from a bad experience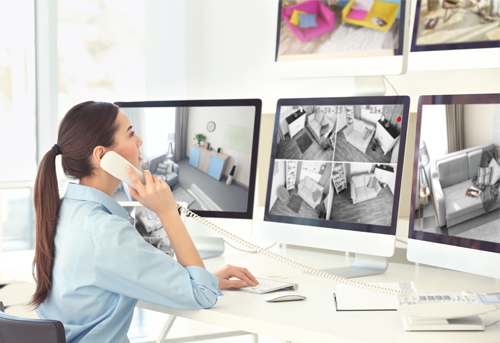 Enrico immediately decided to get professional monitoring services for his home security system and to upgrade his alarm system to make sure it never happens again. Today, his yard and windows have signs that his home is protected by a professional alarm system.  He also has surveillance cameras monitoring the perimeter of his property.
According to Enrico, it has given him the peace of mind he needs that his family is safe in their home.
2. Protection against Carbon Monoxide Poisoning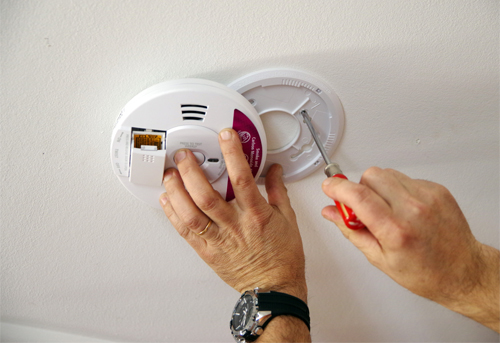 Although there is no national database, it is suspected that 150 Canadians die from carbon monoxide poisoning every year.  In March 2017, a family of four were found dead inside their BC home near Ashcroft from carbon monoxide poisoning.
Improperly installed household appliances and poor ventilation are common causes of accidental exposure to carbon monoxide poisoning.
3 Facts you need to know about Carbon Monoxide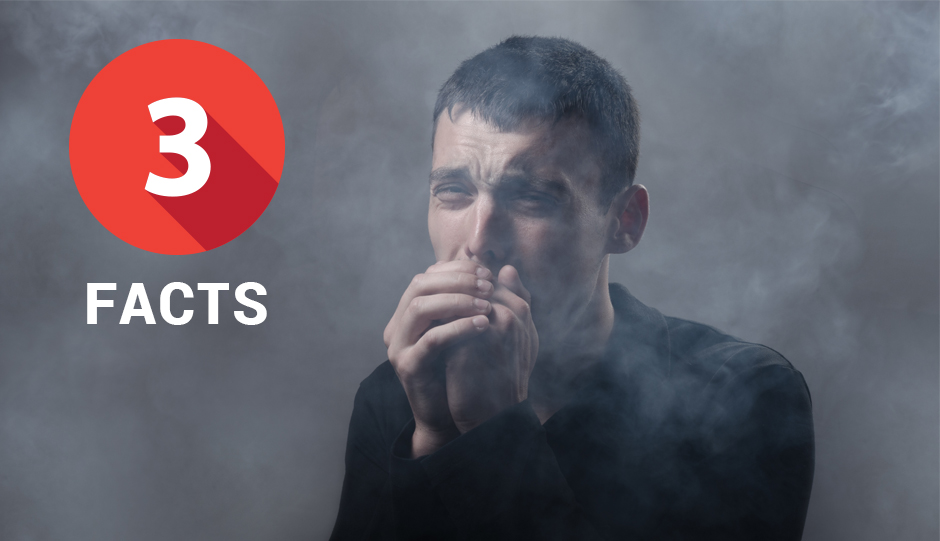 Carbon monoxide is a poisonous gas without smell or taste. If you breathe it in, you can get seriously ill, or die.
Carbon monoxide can be in your home at any time but there is a greater risk during winter months because Canadian homes are heated by wood stoves, water heaters and boilers, furnaces, and fuel-run appliances.
Carbon monoxide enters your bloodstream and is mixed with hemoglobin to form carboxyhemoglobin. This makes your blood unable to carry oxygen and consequently causes the body's cells and tissues to die.
Early Detection is a Critical Feature of Home Security Systems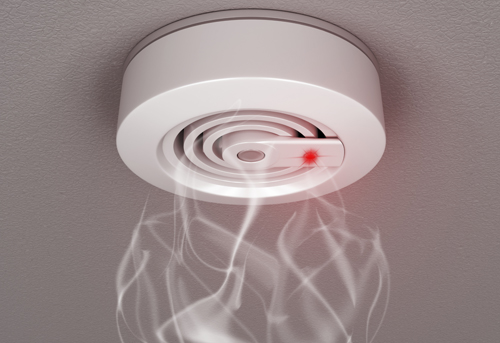 Fortunately, home security systems have carbon monoxide detectors that can alert you to dangerous elements in the air inside your home.
Deaths due to carbon monoxide poisoning highlights the need for all homes, old and new, to have carbon monoxide detectors.
Early detection can save your life and the lives of people who are dear to you. But don't take our word for it. Listen to the people who have been through a traumatic experience and survived it – with help from their home security system.
Harris Family Saved by Carbon Monoxide Detectors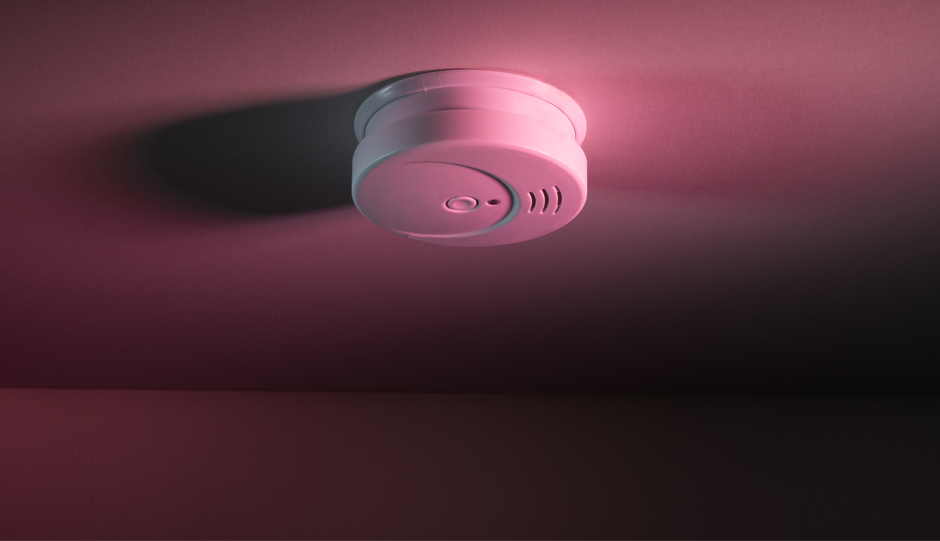 In the middle of the night, as the Harris family slept, they were awakened by the persistent ringing of the telephone.  The call was from their alarm company which informed them that an alert had been received by the monitoring center that carbon monoxide is present in their home.
The father quickly got his pregnant wife and 2 small children out of their home to safety.  "There was no smell and I would have slept through it, not knowing we were in any danger", said Mr. Harris.  I am very grateful that we had the right detectors in our home and a vigilant alarm company monitoring our safety.
Grateful to be alive because of their home alarm system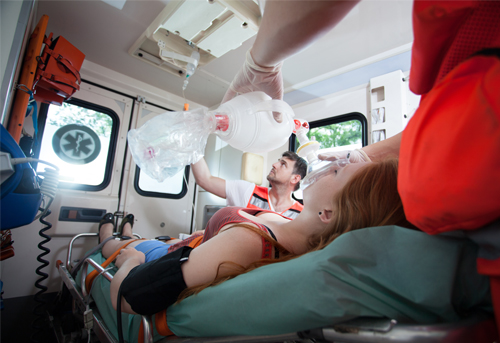 Their Surrey home has had the alarm system from the time they purchased their home 5 years ago.  "I have never really thought we would ever be in a situation like that but I am very glad our insurance agent had recommended installing a professional home security system".
You can also have greater peace of mind with a professional home security system. Obtain 3 free alarm quotes from the best alarm companies today with our easy online request form.
3. Protection from Fire and Smoke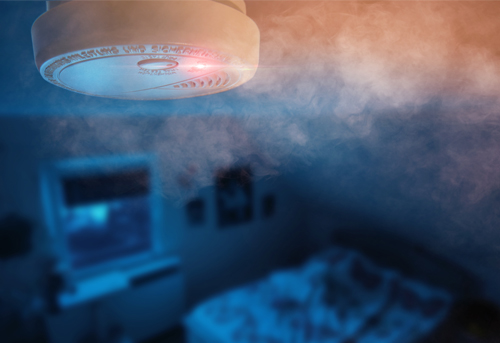 Another very critical role that residential security systems play for your peace of mind is fire detection.
If you are away when a fire happens, all your possessions could get lost in the fire.
A monitored home security system works 24/7 – whether you are home or not – and notifies fire responders. Early notification can put the fire out before serious damage happens and can also save lives.
Rescue comes in just minutes to save lives and property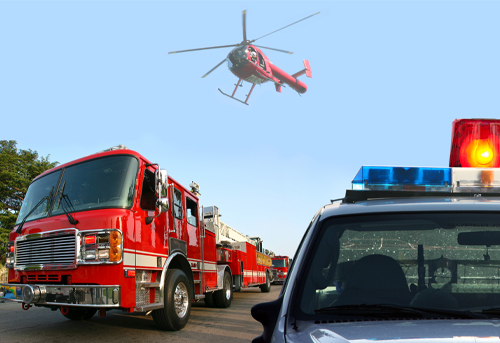 If you are home and overcome by smoke, what happens then? Many fire-related deaths are due to smoke inhalation and not actually by fire. If you have a monitored home alarm system with smoke detectors, you are sure that rescue will be on the way in just minutes.
Even minutes count in case of fire. Your home alarm system can save your life and that of your family. What could be more important than that?
Canadians have seen tragic deaths from fires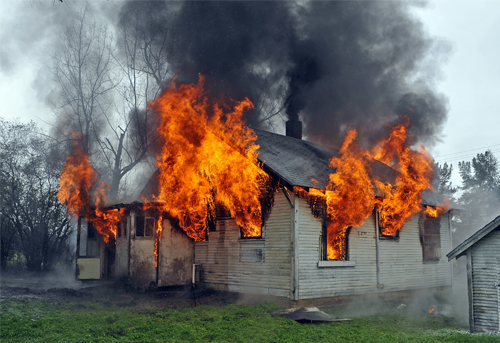 Canadians have not been exempt from fire-related deaths.  In the last two years, Ontario has seen multiple deaths due to fire-related incidents.
In February 2017, 3 family members were killed by a fire in their home in Brampton. A little girl survived the fire after being rescued by another tenant.
In January, two people also died from a Chatham fire.
At Christmas in Peterborough, another family died as a result of a fire. Some of the victims were very young children.
The list goes on.  Some of these houses had fire and smoke detectors that had not been in working condition at the time. Some of the houses had no home security systems.
These tragic incidents highlight the need for fire alarm systems in every home.
Property and pets saved from fire by Home Security System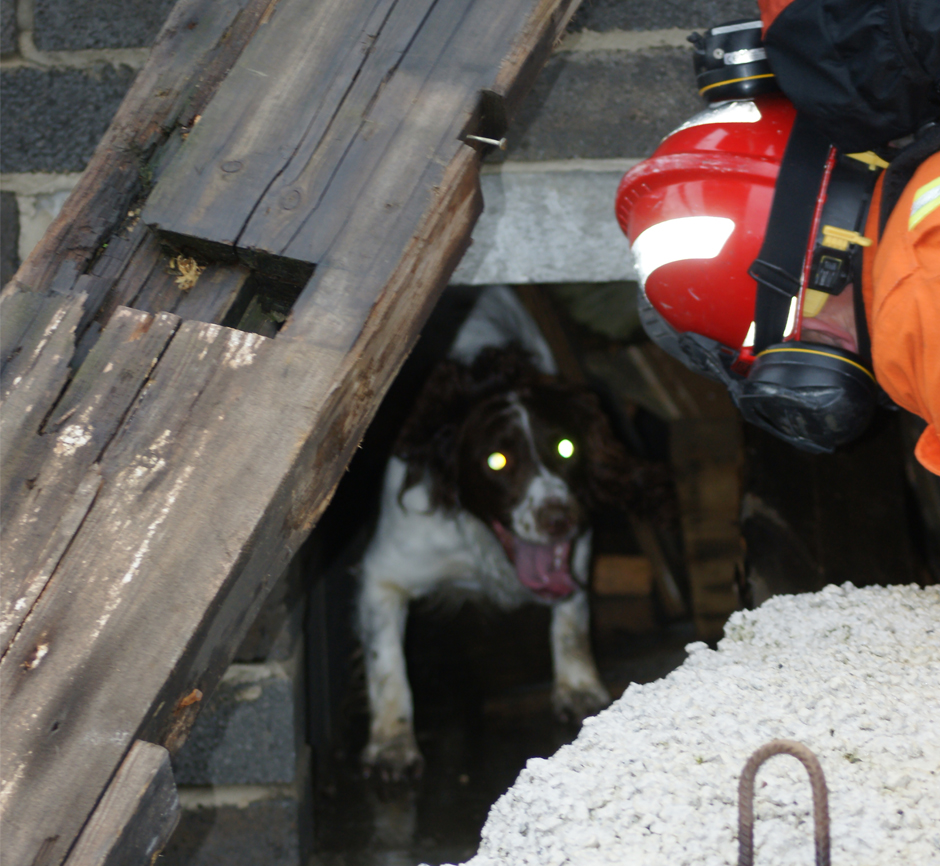 Chris Bertrand and his wife were watching their son's soccer game when he got an alert on his smartphone from his home security system. He quickly checked the video feed from his phone and saw there was smoke building up inside the house.  In a panic, they they rushed home to rescue their dogs trapped inside.
Fortunately, their fire alarm had also alerted the authorities. By the time they arrived in the house, the fire responders were already at work. The dogs were rescued from the smoke-filled house.
The damage wrought by the fire took 5 months to repair but the Bertrand family is grateful. They know it could have been so much worse.
A monitored home security system protects you 24-7 from the threat of carbon monoxide poisoning and fire. Both are crucial elements in any home security system and can save lives and property so you can be worry-free.
4. Emergency Medical Alerts for Medical Emergencies

We can't always be around for our loved ones but we can make sure they can get help when they need it.
Medical alerts can be worn as a watch or necklace which has a panic button that can be activated to summon help. This additional protection can be critical to elderly members of the family who either live alone or are left alone at certain times.  It is also useful for individuals who are recovering from an illness or surgery or have a disability.
With one touch of a button, a monitoring station is made aware of a medical emergency and will dispatch the proper responders to your home.
These medical alerts or panic buttons can work until 300 feet from your location.  They also have a fall detection technology. This means a senior citizen who has a fall and becomes unconscious will still receive immediate help without pushing the alert button.
Seniors can Live independently without Fear
Medical alerts give peace of mind. They are not just for the elderly or the frail. People with medical conditions are at high risk for falls, for attacks that can render them immobile or unconscious.  A medical alert has sensors that detect falls and alerts a monitoring center of a potential medical emergency.
Seniors can live independently at home and enjoy a comfortable and worry free life with medical alerts.
Beloved Grandmother saved by medical alert
Many individuals have benefitted tremendously from medical alerts.  The ability to live independently and know that you are never helpless is invaluable. They have saved lives of countless people, including this grandmother from London, Ontario.
Jocelyn was home alone with her 5-year-old grandson.  80 years old and suffering from diabetes, she wears a medical alert as an added feature of her home security system. Her daughter, visiting for the weekend, had just stepped out to shop for groceries.
Jocelyn got up from her favorite chair to get something to drink when she stumbled on the carpet and fell. She hit her head on the edge of the coffee table, sustaining a significant wound on her forehead.
Help is always on the way with medical alerts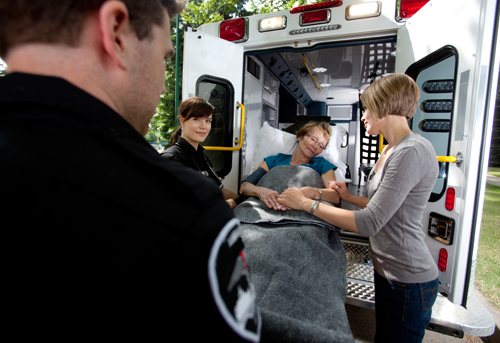 Her 5-year-old grandson ran up to her. Her panic button was on her bedside table but she couldn't get to it.  She was also bleeding from her wound. "Michael, go get my red button beside my bed and push it".
Their alarm company called the house to verify the situation from the two-way voice communication. Upon knowing she had fallen and been injured, the alarm company immediately sent paramedics to the house.
Today, Jocelyn and her family are very grateful that she got help at the most critical moment.  She makes sure to wear her medical alert at all times.
Would you like to know how much it costs to get a medical alert system with your home security system?
Request for 3 free alarm quotes today and get the peace of mind you deserve.
5. Round the clock video surveillance protection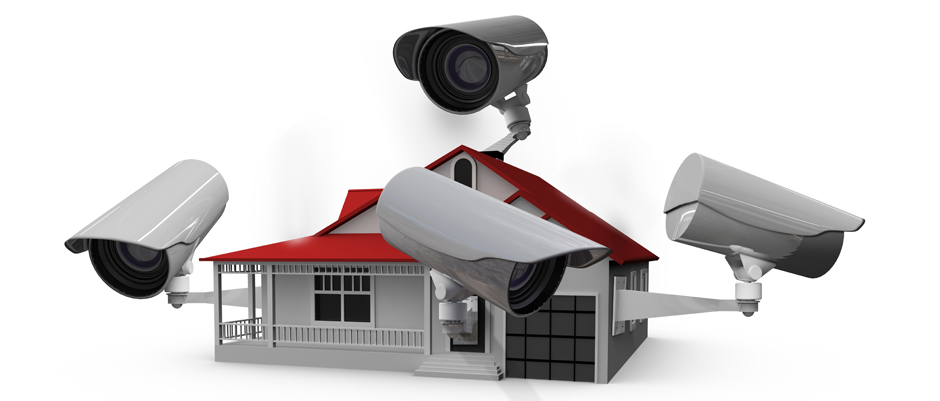 With professional home security systems, your family always comes first.
You can protect your loved ones using video surveillance. With video cameras strategically positioned inside and outside your home, you have complete peace of mind. You will always know what's happening in your home, in every room, even when you are on the go.  You can watch the video from any web-enabled device such as your iPad or smartphone.
Indoor and Outdoor video cameras for your protection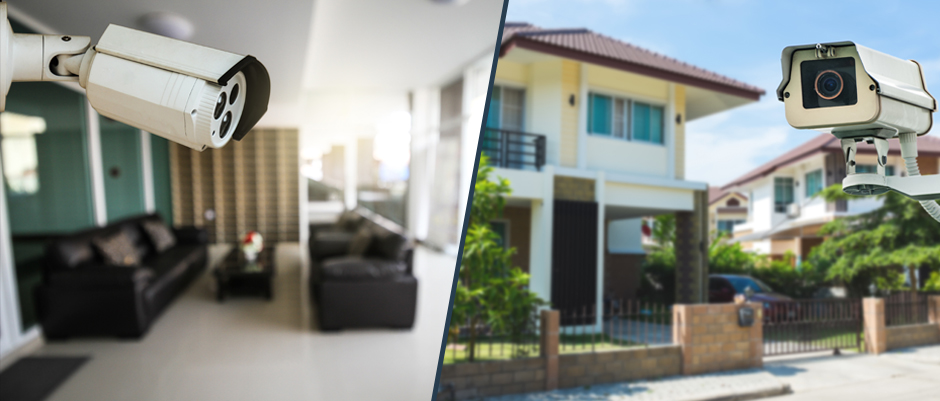 Video surveillance is just one of the many features of a professional home security system. You are never too far away to keep an eye on your home and your family with round the clock video surveillance.
✓ See who is ringing your doorbell
✓ Know who is at home
✓ Check on your kids
✓Be alerted of any threats inside and outside your house
Even as you live a busy life, with a professional home security system with video surveillance, you are always up to date with what's happening in your home.
Many people get a home security system with video surveillance to have protection for their families and for their properties. They know video surveillance is a deterrent against criminals.
Video Cameras Saved the Day for Tim McGill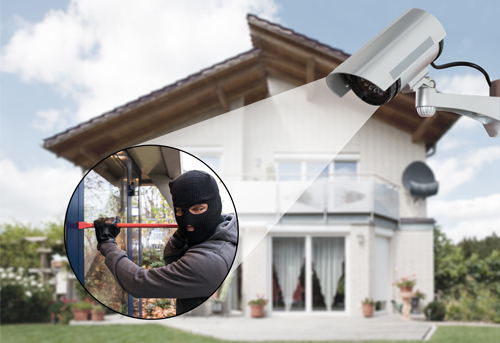 Tim McGill found out just how important his home security system was the hard way.  On a beautiful spring day at work, busy in a meeting, Tim had received an alert on his smartphone from his home security system.  He accessed the cameras to his home and was shocked to see a man he didn't know inside his kitchen. The man was examining the contents of his refrigerator.
He quickly left the meeting and drove to his house which was about 35 minutes away from his office in Kingston. He also notified the police and asked for help.
When Tim arrived, the police were already there and were able to apprehend the suspect. Tim knew he got lucky. If he had been away on a business trip, he would probably not have been able to react to the threat as quickly as he did.
Video footage helps put away criminals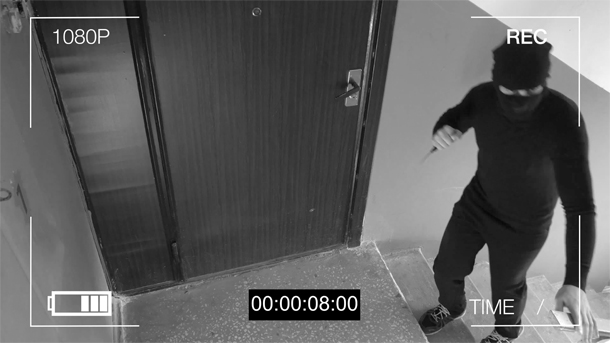 Video surveillance footage proved very helpful in the prosecution of the burglar.  Tim realized it had been a close call. He could have been home and a confrontation with the burglar would have been dangerous.
Tim realized he needed to beef up his home security system and decided to get 24-hour monitoring services. A home security system can only be as effective as the response it gets. He wanted to make sure someone would be watching over his home, even when he is far away.
How much does it cost to get family protection with a home security system?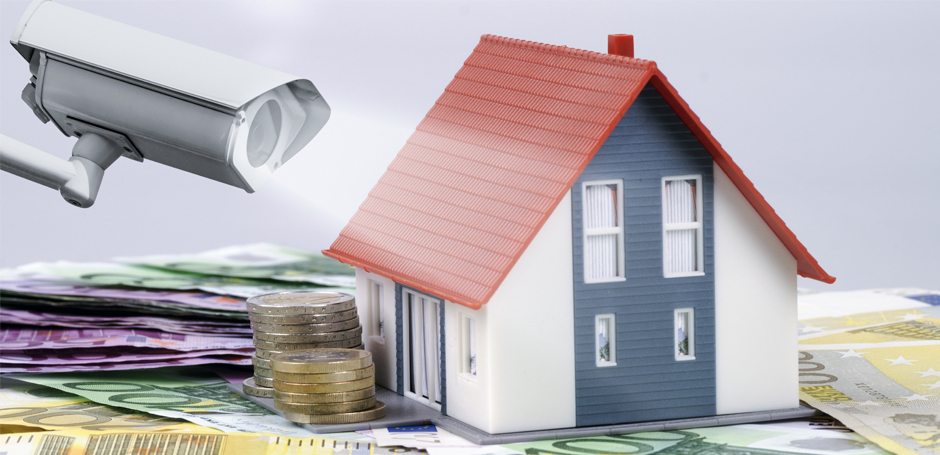 Real stories we have recounted here have shown how important home security systems are for protecting the family and the home.
You'll be surprised to know it could cost only as little as $1 a day to protect your family 24/7.
That's right, for less than a cup of your favorite brew, you can have complete peace of mind that your home and loved ones are safe at all times.
We have partnered with leading alarm providers in Canada to offer affordable security packages that come with all the perks – video surveillance, fire and smoke detectors, flood sensors, and anti-burglary protection.
How Alarm System Costs Are Calculated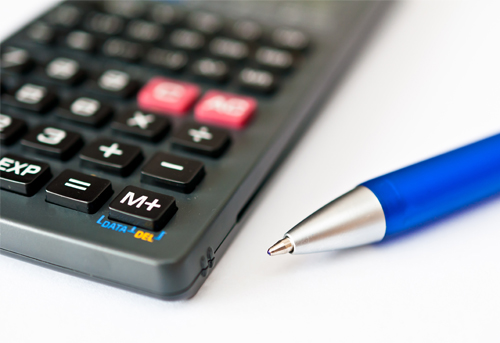 Depending on your needs and budget, you can customize the level of protection you need.
There are 2 basic components that affect the cost of your home security system – your purchase price and monitoring cost.
If you purchase your security system outright, you will have lower monthly costs for monitoring services.  You can also choose to get a package with low cash payment and monitoring but you will be required to have a longer contract period.
There are also DIY home security systems that cost much less than professionally installed systems.
Weighing the costs and the benefits without compromising security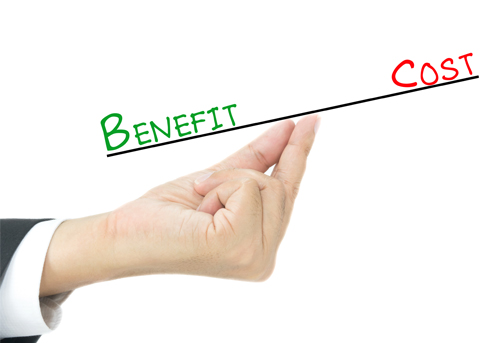 Cost is important and will influence most of our decisions on which home security system to buy.
For this reason, it is critical that you compare free home protection quotes before deciding on the right home alarm system.
In the end, the most important thing is to get a home security system that is 100% reliable but still within your means.
Compare Costs and Security Benefits from Top Canadian Alarm Companies
You can count on a professional home security system to keep you, your family, and your home safe. Most importantly, you can be sure that help will come when you need it most.
Be safe from burglars, fire, carbon monoxide poisoning, flood, and other threats.
Get a professional home security system today with free home alarm quotes from leading alarm providers in Canada.  Our alarm quotes are free and no obligation!
Whether you want to buy your alarm system outright or get a home security package with low initial cash payment, we can provide you with the best options.
With our short online request form, you can tell us what you need and we will do the rest. Receive up to 3 alarm quotes for your home that you can compare to get the best deal.
With the best home alarm system, you can be absolutely sure that your family and everything you hold dear is safe for a price you can afford.