Whether you own a home or just renting a home, home security is something that you think about. If you haven't worried about safety yet, you might be living with a false sense of security.
The home is our safe haven but it is, sadly, not without perils. How many residential fires are there every year? How many burglaries happen in a day? You might be very surprised at the numbers.  In most cities in Canada, theft and property crime is still the most frequently reported crime.
The key to home security is to secure the home and the family before something bad occurs.  Don't every think it can't happen to you because it can.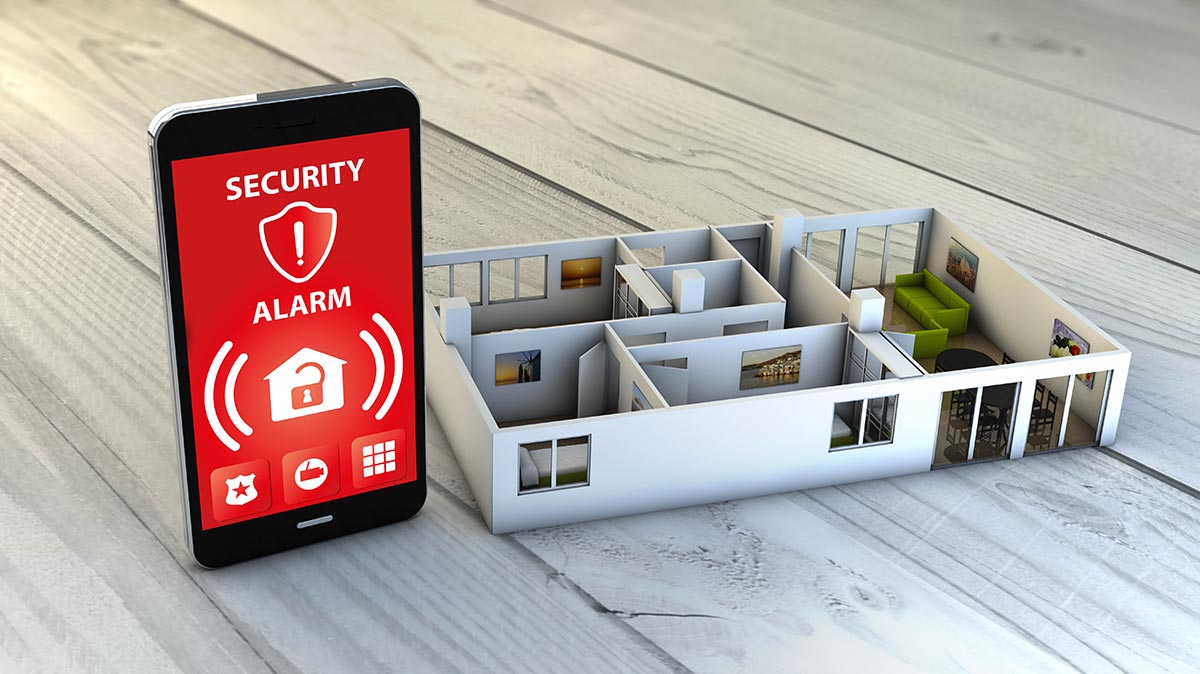 Be protected from dangers inside and outside the home
We must be aware of what the dangers are inside and outside the home and take the necessary steps to protect the home and the people who live in it.
You can use free home protection quotes to look for:
✓ Upgrades to your existing alarm system
✓ Find reliable and affordable home security systems
✓ Look for alarm monitoring services
You may have questions about home security and home security systems that you want answers to.  It is important to understand what the benefits are from a home alarm system and what your options are to ensure your home security.
Get Answers from the experts:  Questions about Home Alarm Systems
Anyone who is serious about home security will consider installing a professional home alarm system.
Regardless if you live in a secure area, a small or a large home, a home alarm system will increase your security and make your home safe.
We know you may have some questions about home security systems so we have answers you need to make an informed decision.
1. Why do I need a home security system?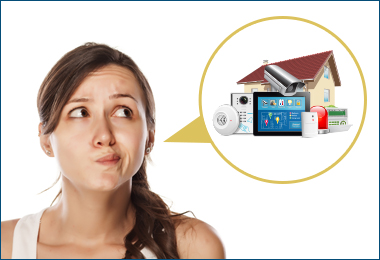 There are many benefits from a home security system. It can protect your home from threats whether you are at home or not.  Without an alarm system, your house can be an easy target for burglars. During signs of trouble, a monitored system can get immediate response from the fire department, police, or even medical personnel.  With modern alarm technology, you can easily monitor your home and what's happening in your home from anywhere with a mobile device.
2. What are the most important features of a home security system?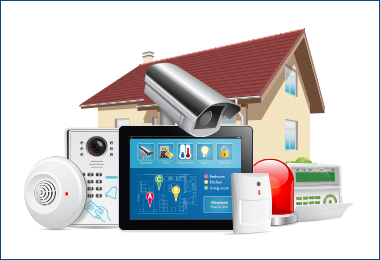 The most basic security systems have fire alarm and burglar alarm. You can get additional protection with video surveillance, home automation, flood detection, carbon monoxide detection,2-way voice communication, and medical and emergency panic buttons.
3. Do I need to have a landline to install a home security system?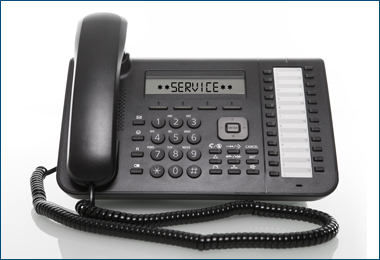 This depends on the alarm company you choose. Some companies like ADT require a landline while others offer completely wireless systems. If you have a wireless home security system, you need to make sure you have a stable and strong internet service.
4. What happens during a false alarm?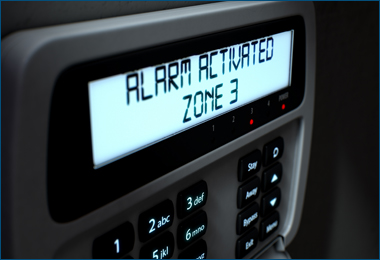 For monitored alarm systems, the monitoring center verifies with the customer if an alarm is triggered. The company asks for a password to help eliminate unwanted calls to the police or fire departments.
5. Do home security systems work when there is no power?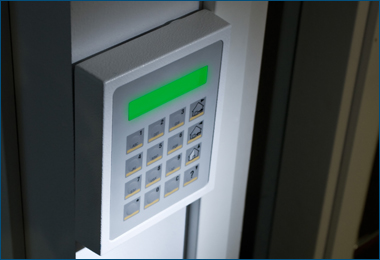 Majority of alarm systems have batteries that ensure continuous operation of your security system even when there is no power.
6. Can I take my home security system when I move?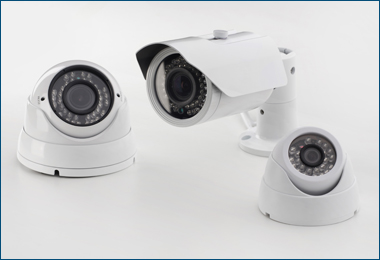 This differs from one company to another. For wireless systems, they can generally be uninstalled and relocated. Hard-wired systems are more difficult.  If your system is under contract with central monitoring, there could be a time period like 2 years before a system can be moved.
7. What are the areas of a home that can be protected by a home alarm system?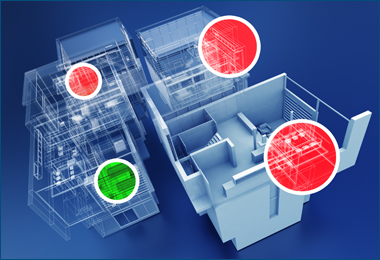 Good home security systems can monitor the perimeter as well as the interior of the home.  Depending on the features of your system, all entry points around the perimeter can be protected. The inside of your home can also be monitored and the area covered will depend on the number of devices included in your system.
8. What are the benefits of having a wireless home alarm system?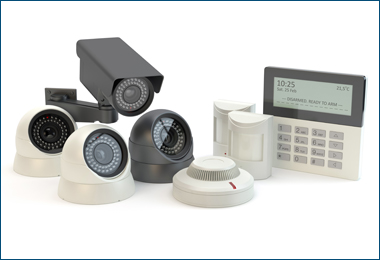 Wireless home security systems don't require professional installation and are easier to install than hard-wired systems.  No drilling is necessary.
9. Is it better to get in-house monitoring or third party monitoring?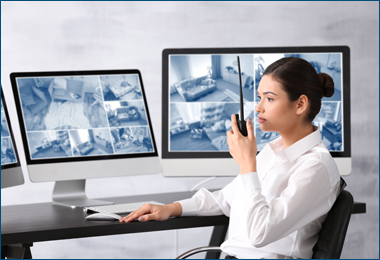 There are benefits to both types of monitoring for home security systems. Most larger alarm companies have in-house monitoring services with different stations in multiple locations. They have greater control over the quality of their services and can provide assistance with their alarm equipment.
On the other hand, third-party monitoring allows for more focus on monitoring activities 24 hours a day.  These monitoring services are usually UL certified and they are not located in the same vicinity as the customer.  This is an advantage because in case of local disasters, their operations will not be affected.
10. How can a monitored home security system help me save money?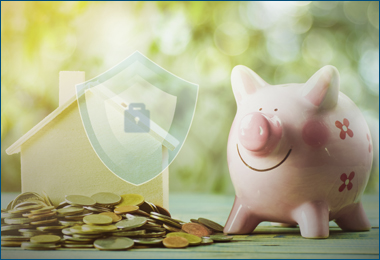 A monitored home security system can help you save money in different ways. Firstly, you can get as much as 25% off your home insurance premiums. Secondly, you can save on energy costs with home automation. Most importantly, you can prevent losses from burglary, fire, flood, and other threats.
11. Are carbon monoxide detectors mandatory in Canada?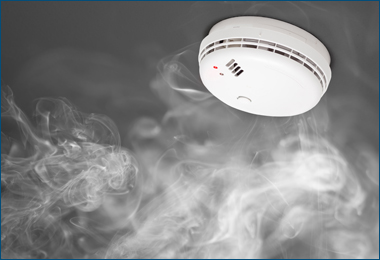 Carbon monoxide detectors have become mandatory in some provinces and cities in Canada such as Ontario and in Vancouver. This regulation is mandated for homes with fuel burning devices or an attached garage. You should check the Fire Code within your jurisdiction. But whether mandatory or not, it is advisable to install carbon monoxide detectors if your home has a hot water heater, stove, fireplace, gas or charcoal barbecue, or has an attached garage because carbon monoxide can be deadly.
12. Is there noise when the burglar alarm is triggered?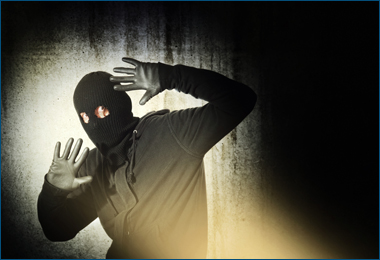 Burglar alarms have a loud siren when triggered.  This is the first defense against burglars. Neighbors are also likely to report it to the police. This is especially good for non-monitored alarm systems. There are alarm companies that also provide a silent alarm, such as in case of duress.  The monitoring center is immediately alerted by a silent alarm.
13. What is the biggest benefit of a wired alarm system?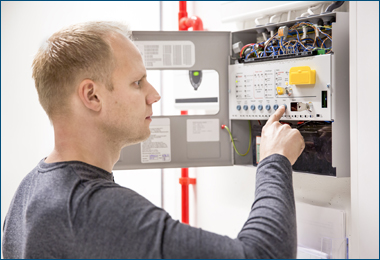 Wired alarm systems are generally considered to be more reliable.  The safest method of transmission of signals is through wire.
14. I am renting an apartment and cannot drill holes or lay cables. What are my options for home security?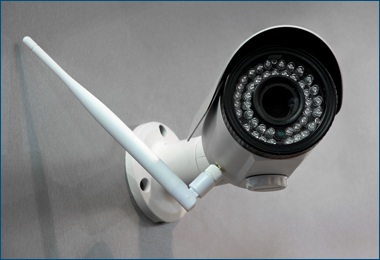 Wireless alarm systems would be your best choice.  These home alarm systems don't require drilling or laying cables.  You can also find alarm systems that are easy to install even DIY and you can bring it with you when you move.
15. When do you recommend wired alarm systems for home security?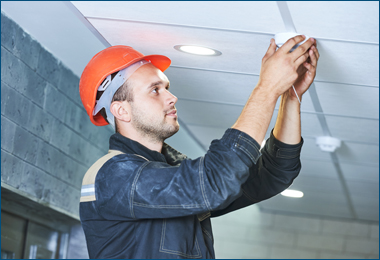 Wired alarm systems are ideal for new homes during early stage of construction. It will then be less expensive to install an alarm system. Wired alarms are also recommended for homes in areas where internet signal is weak or not stable.
16. How much does it cost to install a professional home security system?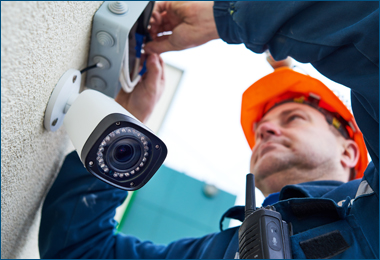 This will depend on the type of alarm system you choose – wired, wireless, or hybrid. Wireless alarm systems are less expensive because you don't need to pay for professional installation. It will also depend on whether you choose to have alarm monitoring or not and if you pay for your alarm devices outright or under a plan. With a hardwired system, you pay an initial installation cost and choose a monthly plan for monitoring. For example, ADT offers a wireless package for as little as $33.99 for a 3- year contract and a wired system for $47.74 monthly (including installation cost and monitoring) for a 3-year contract.
17. Can I get a home security system without a contract?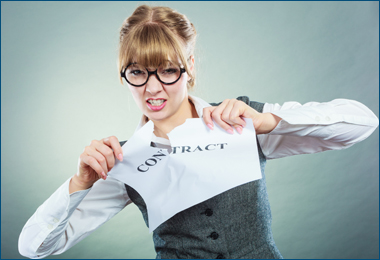 You can get a home security system without a contract and actually still own your equipment. There is usually cash paid upfront and a monthly fee. You can explore your best options with multiple and free home alarm quotes.
18. What's the best way to find affordable home security systems?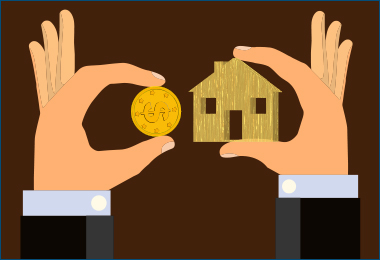 It is easy to find affordable home security solutions with free home alarm quotes. You will receive competitive quotes from home alarm companies providing services in your area so you can compare prices and choose the best package. These online quotes are free and no obligation. You save on time and money without any pressure in making such an important decision as home security.
19. What are important factors to consider when choosing a home alarm company?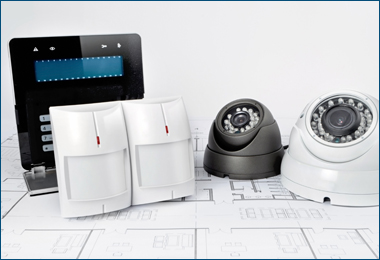 There are several important factors to consider when choosing an alarm provider and they essentially depend on your needs and your budget. Alarm companies come and go so it is important to choose a well-known company with years of experience and their scope of operations. Generally, the bigger the company, the safer it is. You should also check the number of its monitoring stations. Most importantly, consider your level of protection, your monthly cost, and the length of your contract.
20. Who are the biggest alarm companies in Canada?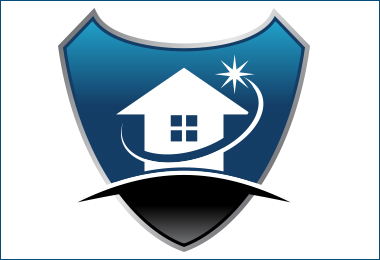 There are several large alarm companies in Canada including ADT, Chubb Security, Alarm Force, and Reliance Protection. There are also provincial or local alarm companies such as AAA Alarm Systems and Alarmtron.
With more information at your fingertips, you are in a better position to choose the right home security system. Take the next important step to home security by obtaining free home protection quotes to compare alarm systems and their prices.
Benefits of Free Alarm Quotes – Get the Right Home Security System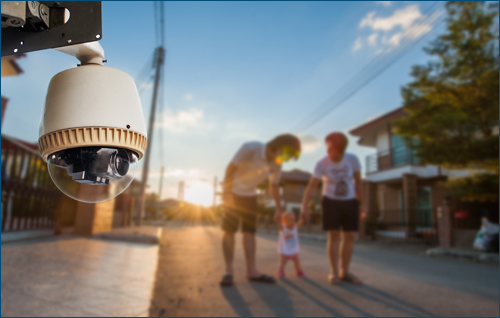 If you want to get the right home security system, don't neglect to compare free home alarm quotes.
By receiving multiple alarm quotes from alarm companies providing services in your area, you can study your best options and choose a security package that suits your needs.
We know you want affordability, reliability, and flexibility. In line with this, we made it easy for you to compare various home alarm packages from the best security companies.
Best Benefits of Free Home Protection Quotes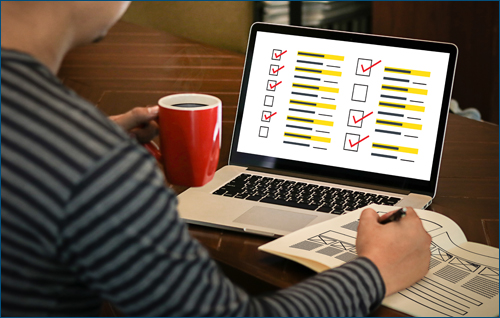 Because home security is so important, you must know available choices in the market.
Our partner alarm companies offer easy and affordable home security packages you can choose from. In just 5 minutes, you can find out what you need to know to be able to choose your home security system.
✓ Fast and Convenient Process
✓ Free and No Obligation
✓ Alarm Quotes from Leading Alarm Providers in Canada
✓ Competitive Prices
✓ Complete Freedom to Choose
Fill-out our quick online form today to connect with the right home alarm company in your region.