The home should be the safest place to be but unfortunately, it can be a target for burglars.  Accidents also happen at home that puts our property and our loved ones at risk.
It isn't enough to have a home alarm system. It is critical that the security system you install is reliable, works 24/7, is monitored, and can detect all types of risk. It should be more than just a fire alarm system or an anti-burglary device.
Modern alarm technology has enabled alarm companies to offer a wide array of home security features that can better protect our home and the family.
Want better home security? Below are tips that can enhance your protection.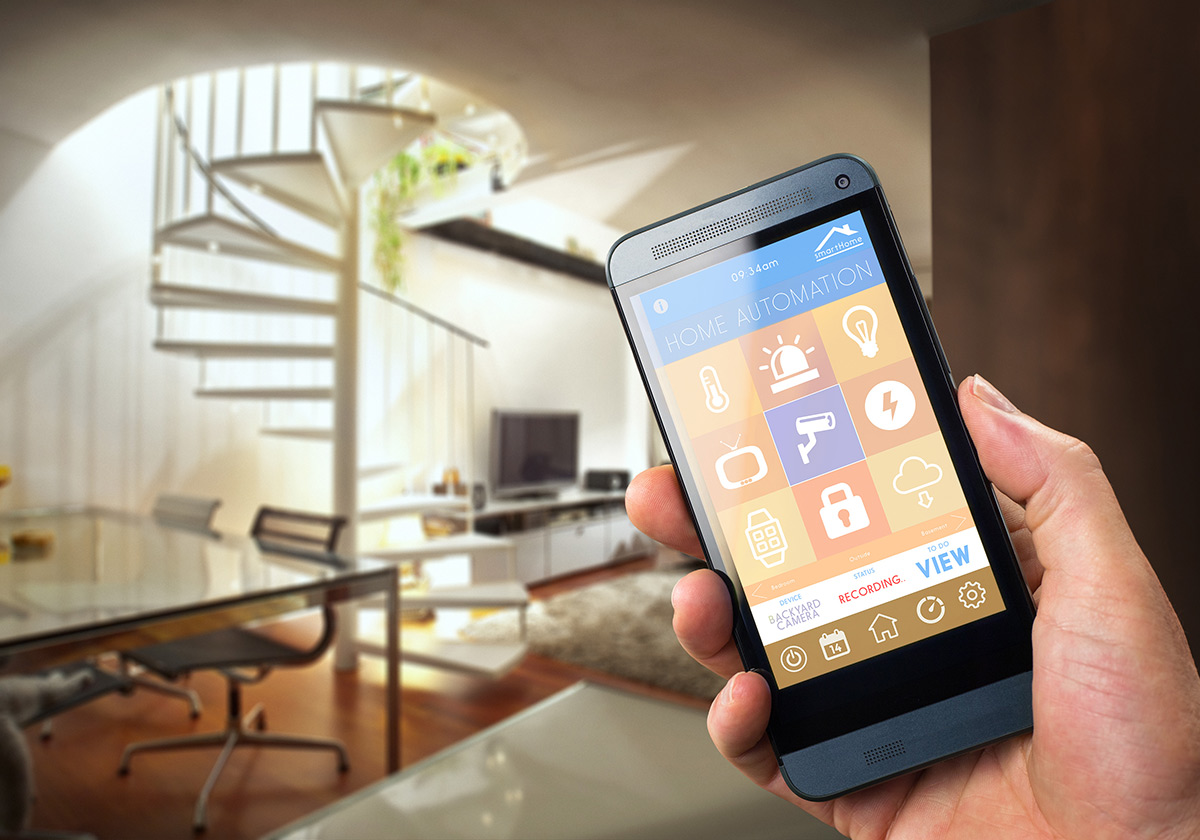 Modern tips for Greater Home Protection
You may have a DIY burglar alarm at home but is it enough? Burglars are also knowledgeable about alarm systems and look for ways to circumvent your home's security.  Motivated burglars can study your home, your routine, and strike when you least expect it.
Does your home stand out in the area? This tells a burglar looking for a target that your house has great potential.
You need to make sure your burglar alarm works well and enhance features to make your home unattractive to burglars.
Best Features of a Burglar Alarm System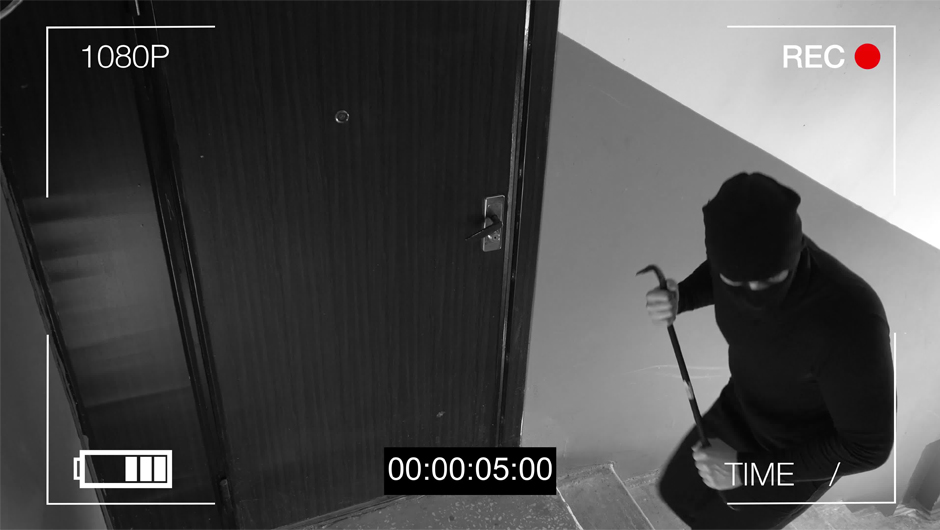 You have a DIY burglar alarm that sends out a siren when someone tries to break in. Is that enough?
If most of your neighbors are at work like you are, no one may notice and call 911. Do you get an alert on your mobile device? Even if you do, you need to see the alert and call it in. This delays response time from the police and your burglar may be successful in his attempt.
There is no neighborhood in North America that is 100% safe from burglary but your home can be burglar-proof with the right home security system.
Interior and Perimeter Protection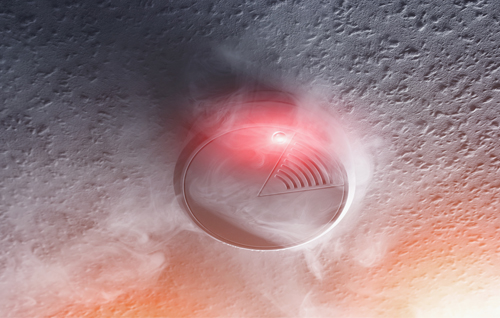 A good home alarm system is designed for protection of the perimeter to deter a burglar from entering the premises.  A home alarm system that only depends on interior protection poses 2 problems.
Firstly, the burglar has already entered the home before an alarm is given.  If family members are at home, they will be in danger.  Another problem is that alarms that work on interior protection limits even normal family activities inside the house.
A burglar alarm system with perimeter protection enhances your personal safety while protecting your property by keeping out the bad guys.
The best and most practical solution that offers maximum protection comes from a home security system that has combined perimeter protection with interior sensors.  In this way, the system has a back-up – if the burglar breaches the perimeter successfully, interior sensors protecting vulnerable access points will be triggered and activate the alarm.
Hardware components that Enhance Perimeter Protection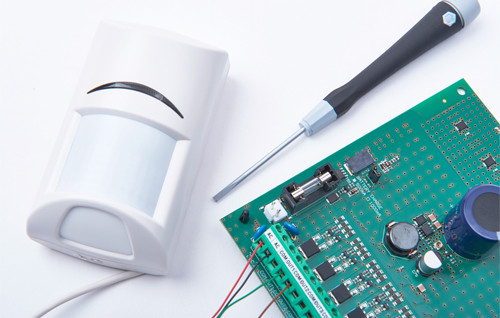 When you talk about perimeter protection, you mean door and window sensors. Once a window or door is forced open, they trigger an alarm.  With full perimeter protection, you need to install sensors on every possible entry point.
For interior protection, motion sensors are used. The problem with motion sensors is when pets accidentally trigger alarms.
Alarm companies offer dual technology sensors that utilize infra-red and microwave detection. They are more expensive but they also reduce false alarms.
There are also glass-break detectors that set off an alarm at the sound of breaking glass.
CCTV/ video surveillance Increases Perimeter Protection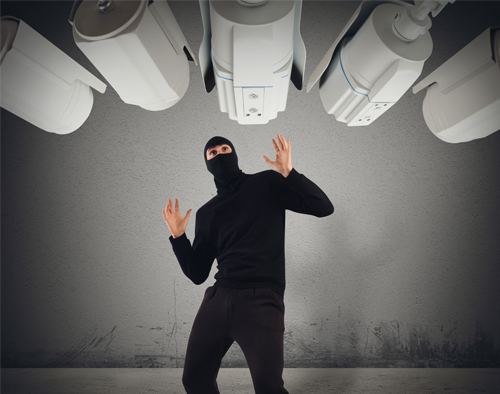 Video surveillance also enhances your home's security.  CCTV cameras can be positioned outside the home and inside to keep you informed of what's happening in your home at all times.  You can view live feed from your mobile device at any time, wherever you are.
The presence of video surveillance cameras is a great deterrent for burglars.
Alarm companies are happy to add features to any home security system for your increased protection.
There are also many DIY alarm components in the market but these systems may not be so reliable. They usually don't provide complete coverage of the property and may not be of similar quality as alarm systems that are professionally installed by a licensed dealer.  Further, DIY alarm systems could be prone to false alarms especially when installed by a person with inadequate technical skills.
How does your fire alarm work?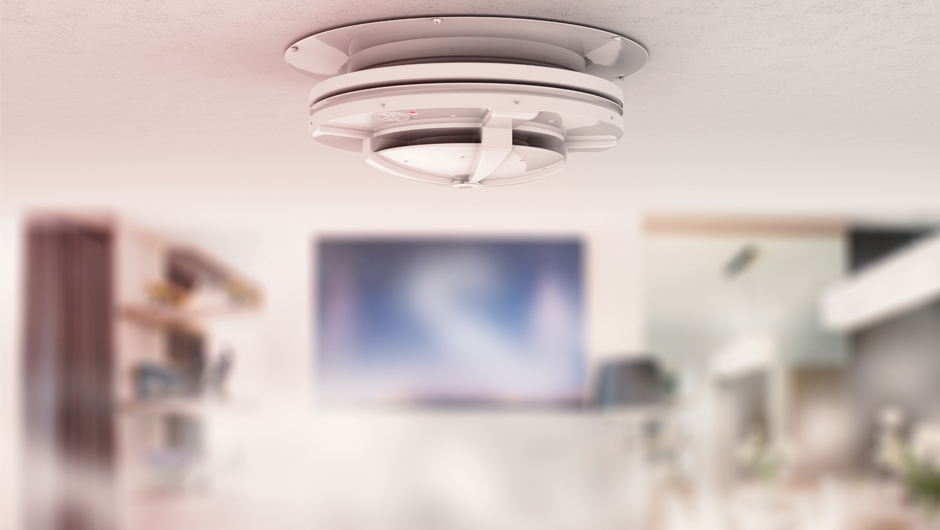 Burglary and fire are two of the greatest risks to a property and a homeowner. Thousands of people die from fire-related incidents each year.
One of the important features of a home security system is smoke alarms.  These devices can save lives and protect your family from injury, and even death.
Smoke alarms are usually of 3 types – photoelectric, ionization, or dual.
Photoelectric sensors detect smoldering fires that come with much smoke.  They use light to detect the presence of smoke.
Ionization sensors detect flaming fires that have less smoke but are fast-burning.  When smoke passes through the device, ionization is interrupted and this will trigger the alarm.
Dual sensors have photoelectric and ionization sensors. This type is the safest smoke alarm as it can detect smoldering and flaming fires.
Aside from smoke alarms, it is also a good idea to have carbon monoxide alarms with your security system.
Smoke alarms and Carbon Monoxide Alarms for every Home
Smoke alarms is ESSENTIAL to every home while Carbon monoxide alarms are REQUIRED for every home with furnaces, water heater, cooktop, or grill that uses fuel and an attached garage.
It is advisable to have smoke alarms in every bedroom or at least one alarm on every floor of the house.  A carbon monoxide alarm should be placed on every floor, basement, and near an attached garage.
It is also a good idea to check regulations in your area before you shop for a home security system.
When buying smoke alarms, check that the device has the UL Label which means it meets Underwriters Laboratories' standards.
Proper Installation and Maintenance is Critical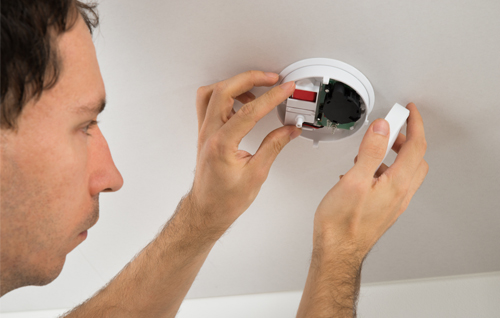 Smoke goes up so smoke alarms are mounted high on walls and ceilings.  Batteries should be replaced regularly. Carbon monoxide alarms must be replaced every 5 years while smoke alarms need replacement after 10 years.
Do Big Names in Alarms Mean Better Protection?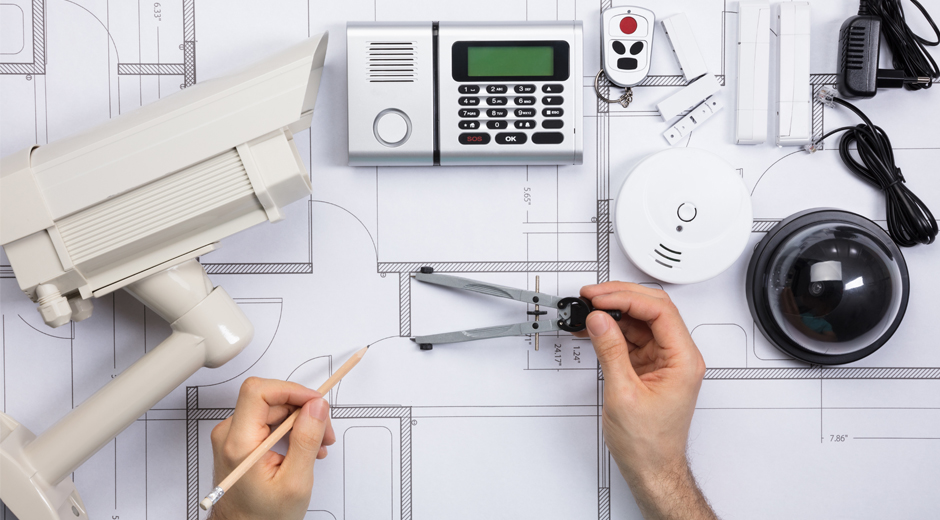 There are many alarm companies in Canada but some of the more well-known names are ADT, Frontpoint, Honeywell, Lifeshield, and Vivint.
When choosing your alarm company, it pays to go with an established name.  The alarm industry is a fast-growing industry due to increasing consumer demand. However, the failure rate of companies in the market is also high; you don't want to be stuck with a system with nobody left to service or monitor it.
Home security systems with a proven track record shows that homes installed with reliable security systems are 3 x less likely to be broken into.
ADT offers ADT Pulse with Z-Wave Technology
ADT has been around for more than 140 years and has the most number of monitoring centers. The company launched ADT Pulse in 2010 which features home automation with Z-wave technology.  Its plans range from $36.99 to $49.99 monthly with a base plan that comes with 24/7 monitoring through a landline and a digital keypad.
The downside is that ADT has no DIY option and requires professional installation.
Frontpoint is 100% DIY

Frontpoint is considered as one of the best home security systems.  It prides itself for its 100% wireless and cellular technology and user-friendly DIY installation.
It is popular among consumers because the devices can be installed easily.  Their security monitoring services extends beyond flood, fire, and carbon monoxide detection.
The company offers 3 levels of protection which start at $34.99 a month.  You can get wireless connection, intrusion, carbon monoxide fire, flood protection, and medical emergency support with 24/7 central monitoring.
A downside for some individuals would be that Frontpoint does not offer professional installation.  Many consumers will benefit from the lower cost but those who want a professional to do the installation will have no option.  Another disadvantage is not reliable in areas where cellular coverage is not stable or weak.
LifeShield has the Quickest Response Time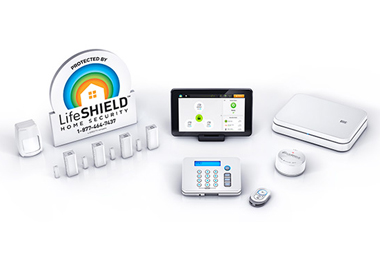 LifeShield boasts of the quickest response time among alarm companies.  With DirecTV as a partner, they are connected to a monitoring station provided with broadband internet connection. They provide customers with DIY or professional installation options.
The company has 3 packages to choose from with different equipment but all have mobile app access, fire protection, and professional monitoring.  Their packages start at $29.99 a month up to $49.99 monthly, depending on your level of coverage.
The biggest con is their lack of home automation options.
Vivint offers all that you want in a security system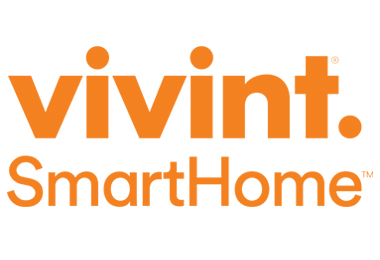 Vivint ranks highly among home security providers.  It has its own internal monitoring so they work with you directly.  You won't have to worry about monitoring services being outsourced or dealing with a middleman regarding system issues.
Their monitoring services start at $53.99 and comes with a touchscreen panel, 3 entry sensors, motion detector, and key fob.  These devices are supported by 24/7 monitoring with add-ons such as smoke detectors, carbon monoxide detectors, glass-break detectors, and panic button pendant.
They also offer home automation to give you total control over everything that is inside your home.
The disadvantage is the cost, being pricier than other home alarm systems in the market.
Factors to Consider when Buying a Home Security System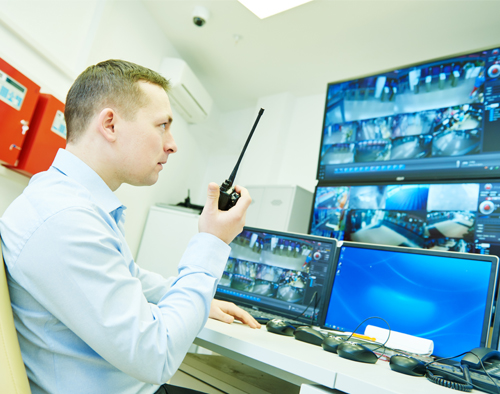 When choosing the best home security system, monitoring services is a top consideration.  Effective and consistent monitoring is essential to protecting your home.  It also pays to have efficient and friendly customer service support particularly for DIY systems.
Affordability is also an important consideration since security systems have monthly fees.  But while home automation is more expensive, it does provide a homeowner with more control and savings with energy and time in the long run.
You should also consider the security components that come with your home security system and make sure they are adequate for your needs.
More Practical Tips to Increase your Home's Security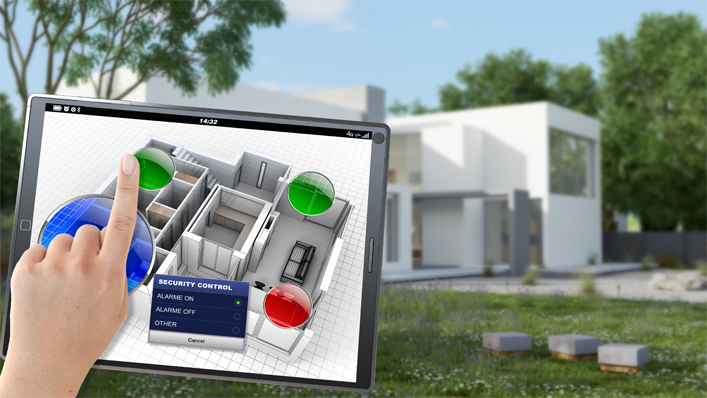 Make your home a safer place with these practical tips for increasing home security.
✓ Don't put large or tall shrubs near doors and windows. They make for easy concealment. If your property is fenced, place outdoor motion lights around the perimeter.
✓ Secure your home with efficient outdoor lighting. Motion lights are more ideal than "always on" exterior lights because they attract attention with lights on.
✓ Burglars are attracted by what they see outside your home such as a new car, a pool, expensive bikes. Avoid having valuables in plain sight.
✓ Never leave doors and windows unlocked, even if you will be away for just a short time.
✓ Use window blinds, shades, or curtains to prevent burglars from seeing what is inside your home.
✓ Always appear to be at home. Make sure to have lights on inside and outside your home.
Burglars look for easy entry. Your first line of defense is to make it seem like there is nothing worth stealing so they'll move on to another target.  Don't make it easy for burglars to access your property.
Select the right Alarm Company with 3 Home Protection Quotes
You can do everything you can to make your home safe but nothing beats good home security than a reliable home alarm system.
Reliable home security starts with your choice of alarm company. How do you know which company is the best one for you?
With free home protection quotes, you can save time and money by comparing home security options conveniently from your home.
By filling-out our short online form, you will receive competitive alarm quotes from leading alarm providers in your area.
Our quotes are free and no obligation. We want to help you find the right home security system from a reliable alarm company at the best price.