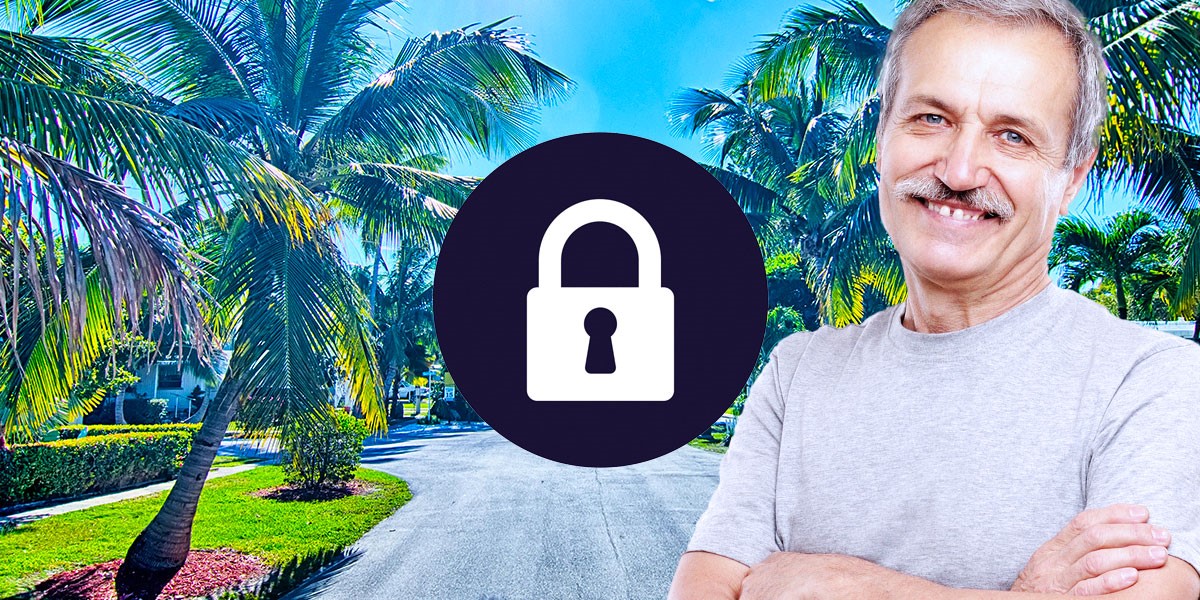 Always be sure of your safety, even in Florida. Whether you live here temporarily or full time, consider installing an alarm system in Florida for your security.
Compare prices of 3 Home security systems, your security package comparator in Fort Lauderdale and Miami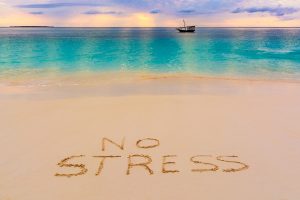 Are you a Quebecer who is sensitive to cold and likes to escape the winter? Are you looking forward to spending time in your condo, your mobile home, bungalow, villa, or cottage in Florida and take it easy?
Make sure that your loved ones and your belongings will be safe in Florida and/or Quebec, no matter where you live or how long you will stay. Fill out the form on this page to compare 3 quotes for your residential alarm system.
3 Home Protection Quotes is a platform where the best alarm specialists in Fort Lauderdale/Miami and in Quebec are.  Our partners were carefully screened and selected based on rigorous criteria, including professional certifications and work ethics to guarantee that they offer excellent services and competitive prices.
---
A wide range of home security products are available in Florida
Fire alarms
Rest assured that your choice of smoke detectors and the installation of your fire alarm in Florida is done by professionals.
Panic buttons and emergency bracelets for seniors
These individual alarm systems were designed to protect you in the event of a medical emergency in Florida, including falls.
Water leak detectors
As soon as a water leak is detected, the system will close the main valve of your house in Florida (or the one you left vacant in Quebec) to prevent water damage.
Gas detectors
A carbon monoxide detector is essential to determine the presence of this which can be produced by a piece of combustion equipment (gas stove, propane).
Burglar alarm system
When the motion detector of your security system in Florida detects movement, an alert is triggered.
Home security systems
This system allows the receipt of alerts in case of fire, water leaks, remote control via cellphone or tablet, as well as the various functions of your house in Florida: thermostat, locks, etc.
Surveillance cameras
You can simply record the comings and goings with surveillance cameras (motorized or fixed, thermal or infrared) of your house in Florida or see them on the interface of your choice via home automation.
Other security systems in Florida:
Outdoor lighting coupled with a motion detector,
Fire extinguishers and sprinklers
Fences and infrared walls,
Sensors for the opening of windows and doors,
Shock or glass break detectors,
Temperature detector,
etc.
---
Beyond the products, monitoring service of your alarm

The price of your Florida alarm system, when connected to a central monitoring station, varies based on the level of sophistication of your devices and the options you have chosen. Similar to those in Quebec, the home alarm monitoring packages in Florida begin with the basic package and move up to the high-end plans.
No matter what your budget is. There is a residential security package that is for you, in Florida.
You can choose the standard monitoring package in case of burglary, fire,  or theft with interactive voice communiation with an agent.
You may decide to add specific remote monitoring such as water leak detection and receipt of alerts via the internet.
It is also possible to include with the aforementioned services communication with an agent of the monitoring center in Florida by cellular as well as alerts on your smartphone.
A high-end package allows you, using home automation, to add control of your thermostat, create an ambiance, or secure your vacant home via an interface of your choice.
---
Useful info for snowbirds: increase your home security
Are you temporarily leaving your house in Quebec or Florida? Be advised, before leaving, to prepare the security of your home that you vacate in Quebec during winter or in Florida when you return to Quebec in the summer.
As mentioned above, the electrical and electronic devices in your home can be connected to a home automation system. You will be able, through your cellphone, your tablet or another interface of your choice, to access your house remotely from where you are, in order to:
Check the security of the place,
Control the locks,
Supervise the sequence of the activation of the lights,
Receive an alert if your motion detectors or surveillance cameras pick up on an anomaly,
etc.
In order to simulate your presence, it is advisable that lights are on inside your vacant house  at times or when you would normally have lights on.
Equip the exterior of your vacant house with motion detectors.
Your home must never be unattended. It is highly recommended that you install a security system which is connected to a monitoring center in Florida as well as in Quebec.
Just like in Quebec, if your security system in Florida is connected to a central monitoring station and an alarm is activated, the concerned units are advised and will respond to any situation in your vacant home.
---
The top alarm companies in Florida
Global Security
This Quebec-based company is now operating in Fort Lauderdale (near Miami). It is the best reference point for alarm systems for Quebecers in Florida. Do you want to be assisted in French? Would you like to centralize the maintenance of your alarm systems in Quebec and Florida? Global Security is your most convenient choice. All systems (against theft, fire, water leak, surveillance cameras, home automation, central monitoring) are offered at a competitive price, without any compromise on quality. Their license number is: EG-1340545.
Florida Alarm
For 30 years, Florida Alarm is an alarm company in Florida serving the Tampa, Lakeland, and Clearwater areas, through St. Petersburg. The business offers an internet link option to a monitoring center for only US$16.99 per month, without a contract.
813 657-0120
Florida Security Alarms
Florida Security Alarms has over 20 years of experience. This alarm company is based in Brevard County in Florida and offers a variety of technologies which allow you to protect your house or condo adequately: anti-theft alarm, automation, central monitoring, surveillance cameras, wireless systems, etc. Take advantage of short-term contracts.
1 800 581-1211
SafeTouch Security
SafeTouch Security is an alarm system company located in Jacksonville, Florida. It offers packages that start at  US$21.95 per month. Ensure your safety and peace of mind with home automation from  SafeTouch Security or through the control panel break detector.
1 888 717-2481
Guardian Alarm
The Guardin serves a large territory in Florida by way of its offices in Stuart and Lantana. Guardian Alarm mantains the latest technologies in home security: burglary alarm, fire, surveillance cameras, motion detectors, emergency panic buttons, etc.
800 782-9688
Georgia-Florida Burglar Alarm Company
Georgia Florida Burglar Alarm Company has more than 60 years of experience in alarm systems. Based in Tallahassee, in the north of Florida, this alarm company coordinates with its own monitoring station and installs systems of all kinds. You will find a variety of the latest alarm products which will ensure your peace of  mind: glass break detectors, door monitoring devices, etc.
850 224-7900
Security Alarm Systems Inc
Security Alarm Systems Inc. was founded in Tampa, Floride, in 1992.  The company offers multiple security products and services for your home or condo in Florida: liason with a central station 24 hours, two-way voice communicatoin, fire alarm, etc. The alarm company also installs alarm ststems and security cameras.
813 247-2980
Best Alarm Systems. Inc
For an alarm system for your condo or house in Miami, Best Alarm Systems, Inc is a good choice. This alarm company in Florida has more than 40 years of experience in the field and specializes in residential security and home automation. It also has 24-hour central monitoring and efficient technical support.
305 279-6266
Access Alarm & Security Systems
Access Alarm & Security Systems is an alarm company located in Palm Beach Gardens in Florida with 18 years of experience in the installation of alarm systems. You will find everything you need for the security of your house or condo: fire alarm system, home automation, security cameras, central monitoring services, etc.
772 219-3311
Protect America
This alarm company is based in Austin, Texas but serves a large territory, including Florida.  For 20 years, Protect America has been liaising with a 24-hour central monitoring center, installing security systems and cameras, etc. In addition, no installation fees are charged. Their prices start at US$19.99 per month.
1 800 951-5190
AlarmOne Security System
Since 1999, AlarmOne Security System has been providing residential security in Southern Florida. This alarm company guarantees the installation, sale, maintenance, and repair of security cameras, home automation, flood alarm as well as the connection to a 24-hour monitoring center.
954 358-1721
What are the most dangerous cities in Florida?
Are you spending the winter in one of Florida's dangerous cities?
We are well aware of the most horrendous crimes because of the headlines. Sometimes, we read about them through social media.
This does not paint a realistic picture of the situation in the state.
Since nobody wants to expose themselves to danger, you want to look for the safest places to spend your vacation without feeling threatened.
The « Federal Bureau of Investigation », also known by the acronym FBI,  releases a yearly detailed report showing the impact of criminality  in each community.
Referring to the data from this research, we have compiled a list of the 19 safest cities and the 10 most dangerous cities in the state for the benefit of « snowbirds ».
This is based on an analysis of 205 cities.
| | | |
| --- | --- | --- |
|   | THE 10 SAFEST CITIES | THE 10 MOST DANGEROUS CITIES |
| 1 | Islandia | Florida City |
| 2 | Jennings | Lake City |
| 3 | Indian River Shores | Lake Park |
| 4 | Apalachicola | Opa Locka |
| 5 | Westville | Miami Beach |
| 6 | Jupiter Inlet Colony | Daytona Beach |
| 7 | Boca Grande | Leesburg |
| 8 | Caryville | Cocoa |
| 9 | Myakka City | Panama City |
| 10 | Altha | Panama City Beach |
---
Compare security systems in the Fort Lauderdale and Miami areas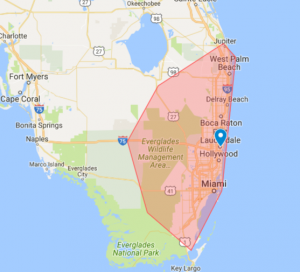 The partners of 3 Home Protection Quotes cover Fort Lauderdale and a radius of 100 km around the city.  Thus, you can benefit from the services of these professionals in security systems in the following cities:
Fort Lauderdale
Miami
West Palm Beach
Boca Raton
Hollywood
Jupiter
Pompano Beach
Hialeah
Homestead
Coral Springs, etc.
Feel free to fill out the free online form on this page to receive, in just a short time, up to (3) quotes from experts in residential security in Florida ( Fort Lauderdale, Miami)  who are part of the network of 3 Home Protection Quotes.
With no obligation or commitment, you just need to compare the offers received and get in touch with the alarm system professional in Florida that interests you.
Have a nice stay in Florida!
Compare 3 quotes for your alarm system  
Which criterion is most important to you? Best price/quality ratio, product quality, type of package,
company reputation, ongoing promotions, etc..