Receive a quote from Global Security (the largest ADT authorized agent in the country since 2001)
Receive a quote from SécurForce (Protectron distributor)
Receive a quote from Alarm Depot.ca (security equipment at warehouse prices)
… AND COMPARE THEIR PRODUCTS, THEIR SERVICES, AND THEIR OFFERS…
Global Security
A member of CANASA (the Canadian Security Association), this major player in the industry offers excellent services in commercial, residential, and industrial security. You will always have peace of mind at home, at the office, etc. by virtue of its products and services. The company was founded 142 years ago which assures you that they have the experience and knowledge required in this field.
Global Security strictly adheres to the guidelines issued by the Bureau de la sécurité privée and is committed to meeting all the requirements and standards of the BSP and the Private Protection Act (2006).
A Canadian leader in home security, Global Security offers technologically advanced security systems. In particular, it installs Honeywell products which are advanced and effective but easy to use. Moreover, in terms of electronic security, the company is one of Canada's leaders in remote surveillance. It is one of the most important Authorized Agents of ADT and has been for more than ten years.
When vulnerable to the risks of burglary, vandalism, fire, accident, etc., it is comforting to know that you can rely on an efficient security system. With ADT's remote monitoring system that is operational at all times, the solutions offered by Global Security are practical and tailored to the needs of families and individuals. Emergency police or ambulance services are always contacted quickly.
Securforce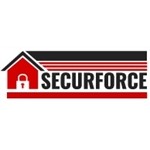 As a member of the Canadian Security Association (CANASA) and a licensee of the Régie du bâtiment du Québec (RBQ), this commercial and residential security company complies with the standards of the Bureau de la sécurité privée (BSP).
A strong partner of ADT remote monitoring centers operating across the country, Securforce benefits from a secure and efficient communication infrastructure.  Your security is non-stop, 24 hours a day, 365 days a year. Whether you are at home or not, remote monitoring is an effective deterrent against possible threats (intrusion, theft, vandalism). In tandem with devices, sensors, and detectors installed in your home (doors, windows, etc.), remote monitoring leaves no opportunity for intruders.
Among the products offered by Securforce, LYNCH (Honeywell) systems provide superior protection with its control panel, keypad, siren, bi-directional voice communication, touch screen, etc. This gives you total protection, directly with the devices or through a smartphone application. The whole range of home automation programming (locks, lighting, heating, etc.) can also be done on some models offering cellular communication.
Moreover, the Total Connect solution allows you to stay connected to your home via a smartphone. All features are accessible. You are notified of everything that happens: door opening/closing, any movement inside, honing, alarm system start-up, etc., regardless of the distance.
Securforce also offers guarantees (QualiGARD and ProGARD) that make it possible to obtain a deductible refund (insurance policy) up to a maximum of $1,000.
Whether through a panic button or the keypad of an alarm system, your family members can manage emergencies with Securforce products and systems.
Alarme-dépôt.ca

This company relies mainly on two strengths:
a complete offer of products from proven manufacturers (including Honeywell and DSC);
competitive prices because the customer can choose to support the installation of the alarm system or certain components.
Obviously, Alarm-depot.ca also installs security systems (residential and commercial) throughout Quebec.
By ordering the merchandise (vast choice of manufacturers) and installing it yourself, you save money. Honeywell and DSC products are featured at Alarme-dépôt.ca.
Honeywell Security has more than 127,000 employees worldwide, including 22,000 scientists and engineers. Advanced technology is at your disposal while being easy to use.
DSC (a subsidiary of Tyco Security Products) is headquartered in Toronto. Recognized worldwide, DSC products are reliable, efficient and recognized by serious security companies.
With Alarme-dépôt.ca, there are no hidden fees or installation issues. The equipment is offered at warehouse prices. Then, the customer is free to do business with the installer of his choice. Delivery is everywhere in Canada.
Regarding remote monitoring 24/7, the company has negotiated competitive prices and offers packages tailored to your budget. No long-term contract is imposed.
The company also offers a wide range of home automation products for a « smart home ». The prices are very competitive. Control the alarm system, locks, lighting, thermostat, surveillance cameras, water inlet, Hi-Fi system, etc., or be informed by text messages and e-mails problem at home has never been so affordable.
In short, Alarme-dépôt.ca offers flexibility. You can also take advantage of financing for up to 60 months (equal installments) for the purchase of your security equipment.
Compare 3 quotes for your alarm system
Which criterion counts the most for you? Is it the best price/ quality ratio, product quality, type of package, reputation of the company, or current promotions?