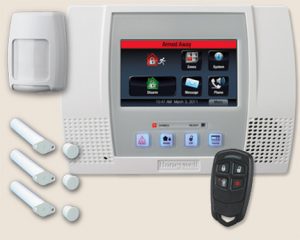 Below are the topics discussed on this page:
For over 25 years, Honeywell has refined the security systems available to you. According to the mandate that the company has given itself, all Honeywell security products are equipped with cutting- edge technology.
Consider home protection systems (or commercial) using home automation technology.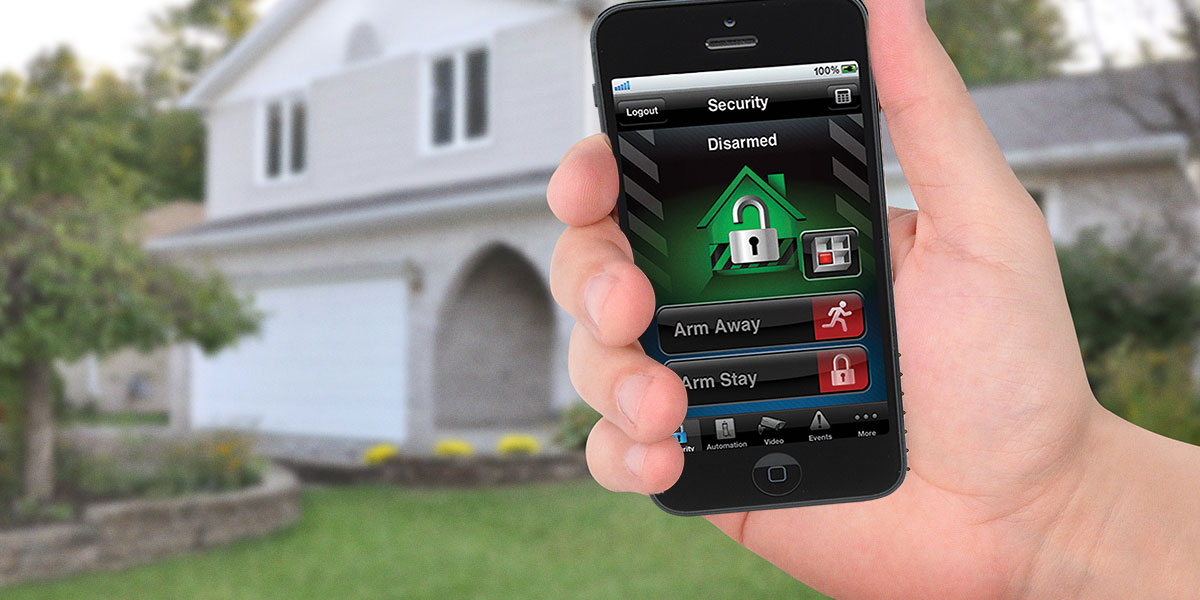 A wide range of security products for a complete alarm system
Personal protection systems such as a panic button can be worn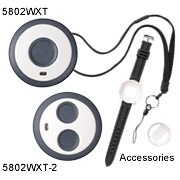 As a bracelet,
As a pendant,
As a belt or
On a key ring.
Incorporating a fall detection device (sudden impact), the personal emergency button can also allow you to hear and respond to the monitoring center even if you are unable to get up.
Just press the panic button, for example, and even if you don't say anything, experts from the monitoring center will still send help.
A medication reminder service can also be included in the package.
---
Smart energy management (room temperature) from Honeywell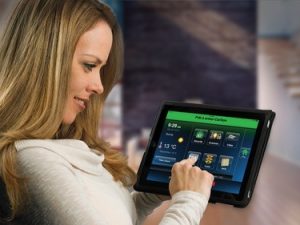 With Honeywell's intelligent energy management system, you will no longer have to adjust the thermostat's temperature level every time you leave the house for work, for example, and restore it to a comfortable degree upon your return.
When you arm your home security system, Honeywell's intelligent wireless power management system understands that you've left home and automatically decreases your home's room temperature. When you return, when you disarm your security system, the intelligent energy management system interacts with your thermostat again, for your comfort.
This smart energy management allows you to save on your heating bill.
This intelligent energy management system is compatible with Honeywell Lynx products which we will talk about in more detail.
---
Honeywell door and window sensors for your alarm system
This wireless technology is an effective, economical, practical, and reliable solution to ensure the safety of your loved ones and your belongings.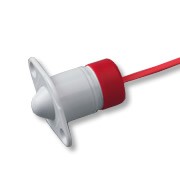 by preventing any attempt to break in and enter or
Notify you that your toddler is trying to get out of the house (through the window), or attracted by the pool, for instance.
There are more than a dozen types of door and window sensors: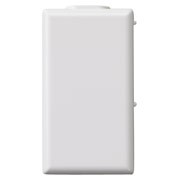 some are quite small and almost invisible. They can be used:

Anywhere where discretion or aesthetics is necessary,
In hard-to-reach places,

Others are designed for:Casement windows or double hung windows

Garage doors and sloping windows fenêtres inclinées,

Others are used for the outdoors because:

They are water-proof,
They can withstand extreme temperatures between -40o C to +66o C,

etc.
Whenever this peripheral monitoring system is activated, each time that the magnetic sensor concealed in a door or window detects a movement, a signal is relayed to the central monitoring station.
---
Honeywell alarm system: Honeywell glass shock and breakage sensor
The installation of shock sensors and glass breakage is an incomparable method of deterrence.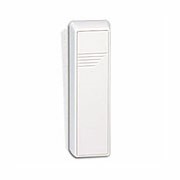 These sensors are preventive warning systems which protect you from break-ins. In fact, they warn you of the presence of intruders even before they are able to break into your home.
Located near doors and windows, shock sensors sense vibration through Honeywell's VIPER® piezoelectric sensor technology.
Honeywell's wireless acoustic glass break detectors also provide effective peripheral protection against break-in attempts.
Its FlexCore ™ and Flexguard ™ technologies offer highly advanced features for interpreting glass breakage signals after detection to minimize false alarms which are common in highly glazed (residential or commercial) buildings.
These technologies assess more quickly than other technologies: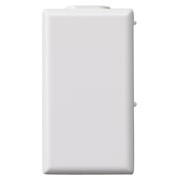 the frequency of the noise,
its duration, and
its amplitude.
They, therefore, ensure:
a high accuracy in the detection of errors and
reduced costs related to false alarms.
The design of this sensor is such that it can be installed directly on the surface of different types of glass:
glass plate,
glass:

hardened,
laminated,
wired,

etc.
---
Honeywell wireless heat and smoke detectors
Honeywell wireless Heat and Smoke Detectors install easily and quickly.
The transmitter can report
the presence of smoke and
where it comes from.
The smoke density required to activate the detection system is calibrated at the factory according to specific standards.
Honeywell wireless heat and smoke detectors can also warn of the status of their own system in the event of:
a defect,
a need for maintenance:

if the control panel is equipped to receive this type of message,
the warning for a maintenance action is regulated. It must be:

approved by UL (Underwriters Laboratories) and
meet the requirements of a sensitivity test,

the status of the battery.
Since these detectors are wireless, there are no holes to drill on the ceiling or at the top of the walls. It is therefore ideal for places:
where you need to preserve aesthetics (housing).
Hard-to-reach places,
etc.
Honeywell wireless photoelectric smoke detector
There are two (2) sets of Honeywell Photoelectric Smoke Detectors (fire alarm). One for residential use and another for commercial facilities.
Photoelectric smoke detectors are less sensitive to false alarms and untimely triggers, along with baseless calls that can lead to fines in some municipalities.
Some Honeywell smoke detector models even have high-end features. Indeed, they can monitor their own degree of sensitivity to smoke.
The Honeywell wireless heat detector
Combining the ease of installation of a wireless system with the safety aspect of a fire detector, the heat detector actually captures a rapid increase in room temperature.
In fact, the Honeywell wireless heat detector thermostat will send an alarm signal in the case of:
increase in temperature with a sequence of 15o C or more per minute or
Ambient temperature beyond 135o C
With fires causing temperatures to rise up to 1200o C in less than one (1) minute, the heat detector will surely signal a dramatic rise in temperature and a high temperature.
The heat detector can be useful, among other things, in rooms where you have a sauna or spa at home or where water (hot) fumes can deceive a conventional smoke detector.
The Honeywell photoelectric smoke and heat detector with a wireless transmitter
Like the Honeywell Classic Photoelectric Smoke Detector, this system retains its effectiveness even if, for example, in a previous incident, smoke may have entered the smoke chamber of the unit, altering its sensitivity.
Maintenance is easy. It is sufficient for the technician to remove the detector cover to gain access to the upper chamber. It can then easily and quickly spray a jet (air or other product) to clean the detector chamber. No disassembly is required.
The Honeywell Photoelectric Smoke Detector & Heat Detector with built-in wireless transmitter also has the ability to discern eventual frost if the ambient temperature is below 5oC (41oF).
---
The Honeywell wireless carbon monoxide detector – To consider for your alarm system
Carbon monoxide (CO) is a sly and very toxic gas. It is: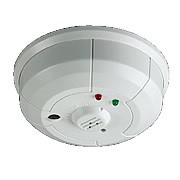 odorless,
colorless and
flavorless.
It is produced by incomplete combustion (for lack of air) of fossil fuels such as:
oil,
coal,
gasoline and
wood
Most deaths that occur in residences (cottages, trailers, RV) or elsewhere are caused by fuel from:
heating system (wood, propane),
a motor engine or vehicle (gasoline, propane) or
barbecue grill (charcoal, propane).
Carbon monoxide replaces the oxygen in the blood. Thus, it deprives the brain, the heart, and other vital body organs of the essential oxygen.
Without any warning, you can faint and suffocate in a few minutes.
The Honeywell CO (carbon monoxide) detector can save your life and that of your loved ones by alerting you to the presence of this deadly gas long before it reaches a fatal amount.
It is composed of several electrochemical carbon monoxide sensors connected to a wireless transmitter. The latter is not only able to send an alarm signaling the presence of CO but it can also send a message indicating:
a defect,
the end of its useful period,
the status of the batteries.
---
Vibration: Anti-theft protection from Honeywell
The Honeywell Theft Protection System is a method of protection that specifically targets certain assets, particularly those that are likely to be stolen or altered such as
paintings,
electronic devices,
your family mementos,
your safe,
an ATM,
etc.
If attached to the item to be protected, it can detect:
the item being moved or
its movement.
It will notice that your possession goes from the speed of « 0 » to an active speed, and that, following X and Y axes.
Designed to complement Honeywell's Perimeter Intrusion Alarm System, the theft protection system continues to operate even when the residential or commercial alarm system control panel is disarmed.
It is, therefore, a perfect solution for preventing theft or checking the reason for a peripheral or volumetric alarm (triggered by a motion detector).
---
Honeywell motion detector
Honeywell can provide you with the type of motion detector you need.
Indeed, the performance of Honeywell Security's extremely advanced quality detector range dominates industry standards.
By combining PIR and microwave technology, DUAL TEC ® Honeywell detectors offer you the best of two (2) technological worlds:
the suppression of false alarms and
superior detection performance.
The wireless outdoor motion detector saves you from having to dig trenches to run the cables that power the device. It will save you time and money.
It can: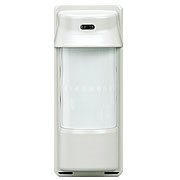 simply record the comings and goings,
send you an email in case of abnormal activity
record on video the activities around your house with surveillance cameras.
The two (2) infrared beams of the sensors must be interrupted for an alarm to be triggered, which reduces false alarms.
For example, the detector will ignore a falling tree leaf or other environmental factors because the beam that has not been cut will inform the beam that has been blocked that it is not an actual intrusion.
Honeywell's small indoor wireless motion detectors are designed to:
offer high performance,
be easy and quick to install, and
adapt to any decor, whether installed on a wall or in the corner of a wall.
Honeywell has developed passive infrared sensors and models using DUAL TEC ® technology offering higher anti-intrusion performance optimized by:
the wide range of Fresnel lenses,
vertical registration,
anti-vandalism functions (protection against opening, inadvertent withdrawal),
tolerance to pet movement (under 80 pounds)
Motion detectors with optical mirror offer:
an incomparable level of security,
superior quality of precision, and
exceptionally sensitive detection based on the technology of:

optics with uniform sensitivity,
X-band super high-frequency.
Honeywell's anti-mask (DT8016AF5) technology is designed to protect:
Medium and high-security environments:

commercial,
governmental,
industrial

Huge high-end residences.
The anti-mask function quickly detects any attempt to obscure the sensor. A message of defect is immediately related to the control panel.
Motion detectors with mirror technology are equipped with:
to resist false alarms,
DualCore™ information decoding technology,
To be used in areas that are difficult for conventional sensors to monitor,
Five (5) patented processes to:

facilitate installation and
improve reliability.
Some Honeywell motion detectors are designed for ceiling installation. Small and discreet, they are therefore confused with the design of the protected area (30 'X 30'). Fixed on a ceiling 8 'to 12' high, they are less prone to vandalism.
Some models may even offer 360o detection.
Honeywell IntelliBeam® Motion Detectors
TheseIntelliBeam® detectors are at the same time:
a beam of light of superior quality with a range of:
a motion detector with a good price/quality ratio.
Therefore, it is maximum protection at a minimum price.
It is available in two (2) models:
a single beam and
a double beam.
---
Water discharge sensors
Honeywell water leak detection can be attached to the water pipes (or any other flammable liquid) in your home.
A Honeywell Water Leak Detector will be installed first at the main water inlet of your home which will close automatically as soon as the control panel receives a water discharge message from other sensors. This process is intended to limit the damage.
Then, other sensors will be attached to the water pipes:
hot water tank,
the washing machine,
the dishwasher,
the humidifier,
the toilet,
the refrigerator,
faucets,
washbasins and sinks,
etc.
An early water spill alert will prevent your property from being damaged.
If your alert system is connected to a central monitoring station, an agent will alert you of the situation. You will have the opportunity to reduce the damage.
In addition, many insurance companies reduce their premiums if you notify them that you have installed water discharge sensors.
Honeywell temperature sensor
The temperature sensor and alarm is the best choice to ensure that the temperature stays within preset limits. It can be useful in:
cold rooms (butchers, florists)
refrigerated warehouses,

door opening sensors can also be installed and
panic buttons that can be operated by people that are trapped inside,

pet shops,

hospitals,
laboratories,
schools,
computer rooms,
premises where servers are centralized,
etc.
---
Honeywell security remotes
The Honeywell remotes are compatible with the Lynx system which we will talk about in a little while.
Honeywell remotes can be pre-programmed and can be prepared for you to have:
4 functions or
8 functions including:

Arming or disarming the alarm system,
Availability of a panic button,
Options for reminders,
etc.
The remote reaches you in high-security mode to prevent cyber attacks.
The built-in LED light has triple uses. It tells you:
if the key is in normal or high-security mode,
if, when you activate a function, the command is transmitted,
if the battery is weak and needs to be replaced.
---
Honeywell LYNX Touch: control panel
The family of Honeywell wireless multifunction control panels is large. The smart Honeywell LYNX has many great advantages for you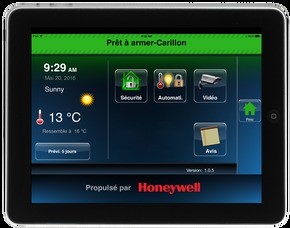 These include easy-to-understand images (icons) and prompts to guide you and provide you with instructions (menus) that make it easy to use Honeywell LYNX.
Thus, the time allocated to your training is reduced and false alarms are practically eliminated.
In addition, LYNX increases the security of your system to its optimum level by:
its intelligent features,
the particularities that distinguish it and
its ability to communicate with your home.
More than you can ever imagine, the Honeywell LYNX:
brings you closer to your loved ones,
enhances the comfort of your home and
heightens the quality of your life.
The Honeywell LYNX Touch for your protection
The safety of your family and the protection of your belongings and your home are important to you. LYNX understands that. What you want is:
sleep peacefully in an electronically-protected home,
enter without fear in a well-lit home,
be assured that the minors are safely back at home and are secure,
etc.
Honeywell LYNX is a state-of-the-art wireless security system.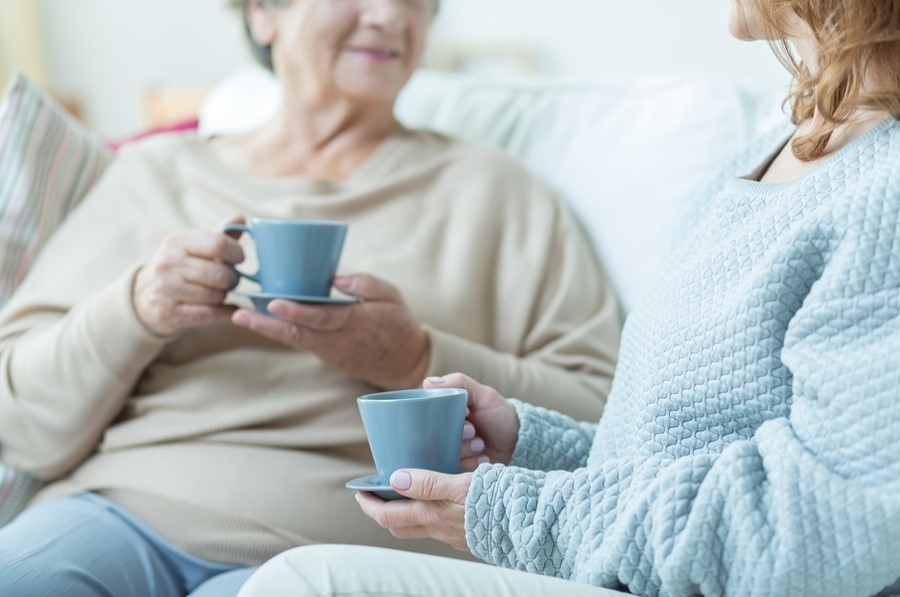 Honeywell LYNX keeps you connected
In addition to protecting your family and property, the LYNX allows you to stay in touch with your loved ones and your home via the Internet (under certain conditions).
The Honeywell Lynx control panel includes:
An audio system that can speak to you in French so that you:
are advised of the condition of your system,
describe the areas covered,
indicate alarms and emergencies.
A microphone
allows family members or guests to relay voice messages,
may be used as a hands-free phone.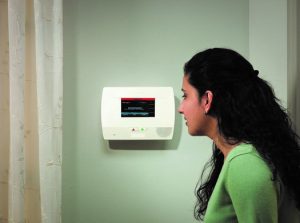 A quick touch that gives you peace of mind at the touch of a button as it can be turned on and off in just one tap of your finger. You don't need to enter a code.
A message-sending function (on command or automatically) allows you to:
receive a message on your pager advising you that your children have returned home from school or
convey a message to a specific member of the family.
A function that allows you to plan ahead
opening and closing of lights at a pre-set time
launch an alarm to remind you of planned activities.
A bright LCD flat screen
very easy to read,
warns you if you have not read certain messages and
consumes very little energy.
The Honeywell LYNX Touch L5200 has a 4.7-inch screen
The Honeywell LYNX Touch L7000 has a 7-inch screen
A keyboard with 16 keys
a rubber that is pleasant to touch,
clearly and accurately identifiable,
easy to maintain and
well-lit so that there is no problem in using it at night.
From there, you'll have access to all the security features that Honeywell LYNX offers.
A device for communicating verbally with the agents of a monitoring center, if your system is connected.
This bidirectional device allows you to:
speak to the people on-duty at the office, and
listen to their instructions.
In this way, intervention agencies that can help you will be notified.
A system that lets you manage your security system remotely, using a smartphone, whether you are across the street or traveling abroad.
A management mechanism for lighting and other electrical or electronic devices in your home. Just press one key to activate this home automation system allowing you to command:
your temperature,
your security system,
your garage doors,
your locks,
your lighting,
etc.
---
Compare the price of your Honeywell alarm system now
In the field of alarm systems, as in any other field, you want to do business with a professional and reliable company that offers a good quality/price ratio. They offer all types of Honeywell security systems.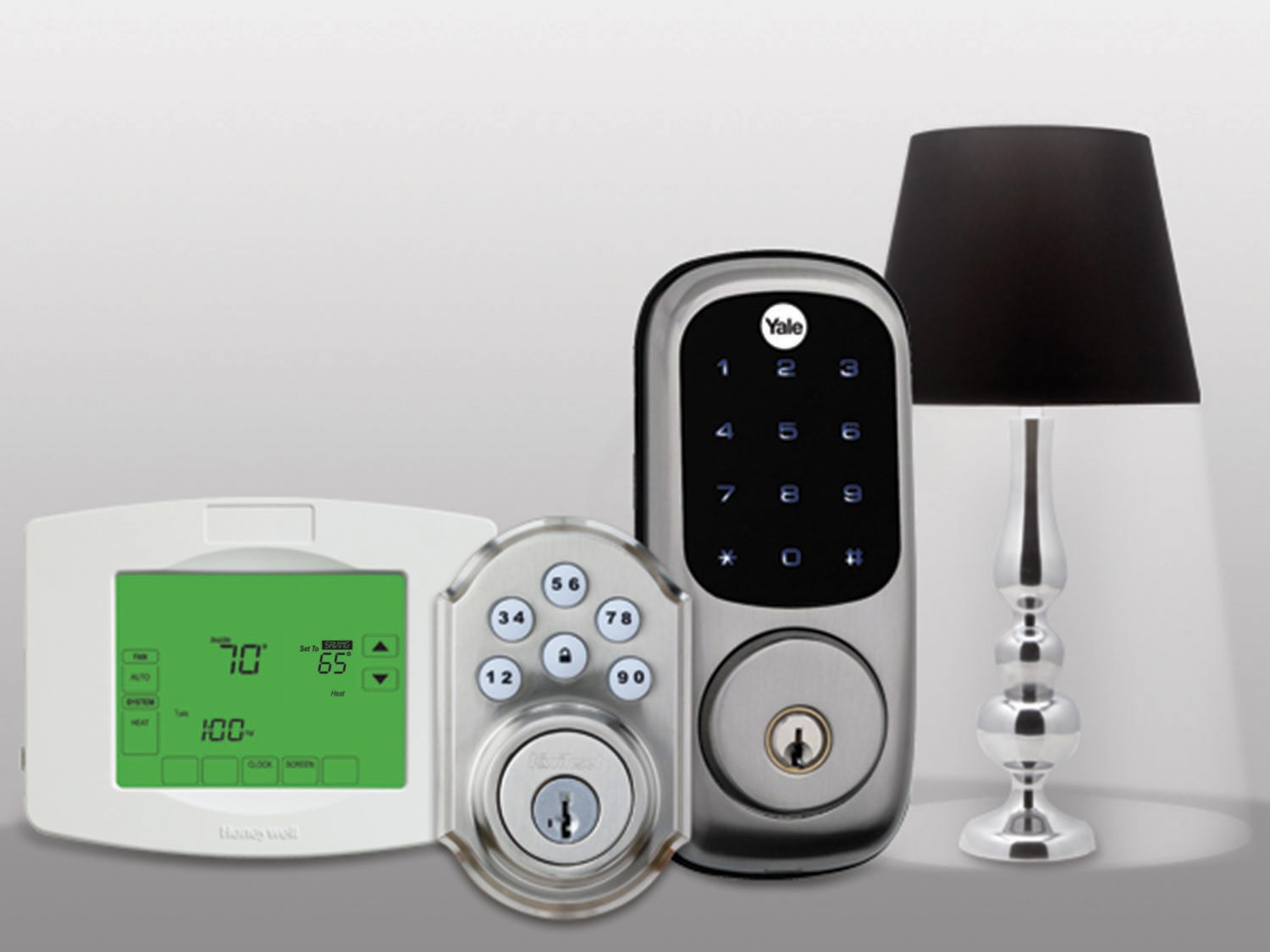 All consumer protection agencies recommend soliciting quotes from at least three (3) specialized establishments to compare services and prices, among other things.
If you don't have the time to shop (by phone or in person) and ask all relevant questions, 3 Home Protection Quotes can perform the search for you.
By taking a few minutes to fill out the request form on this page, we will then send it to 3 alarm system companies in your area which were carefully selected to be part of our network.
In this way, you will quickly receive quotes from professional, well-established, and reliable companies in Montreal, Quebec or wherever you live in the province.
Compare the packages offered to you by the best distributors in security products.
Compare 3 quotes for your alarm system
Which criterion counts the most for you? Best value for money, product quality, type of package, company reputation, discounts…