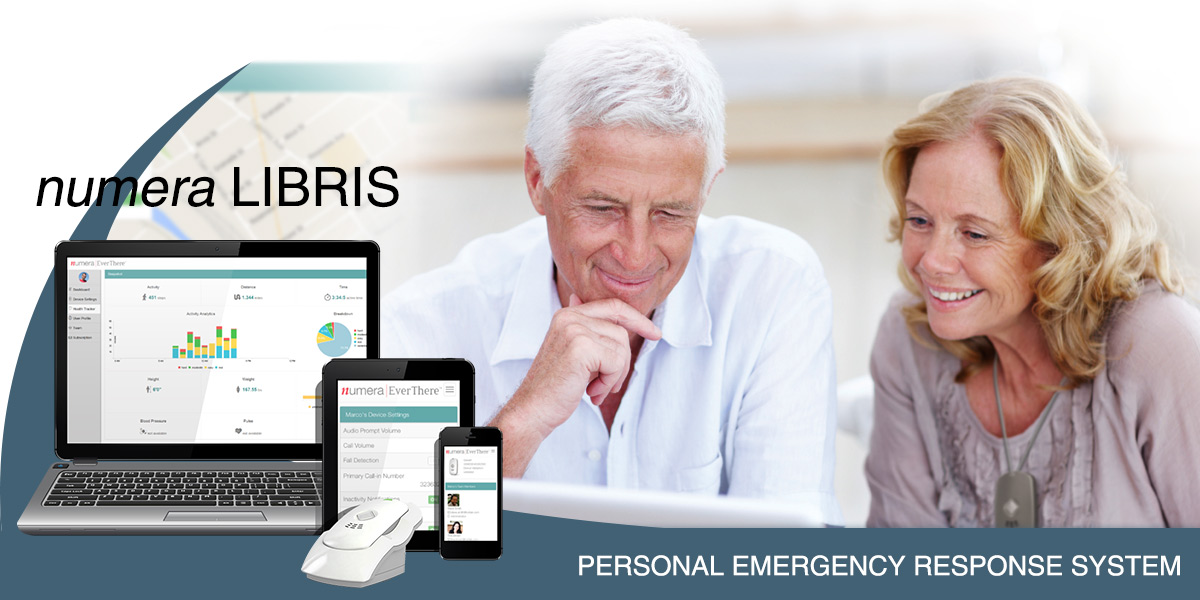 Regain Your Freedom at Last! The Numera Libris Is Impressive
The Numera Personal Emergency Response System (PERS) is a wearable protection system that is perfect for seniors and individuals living alone who need support. It is a completely mobile system with GPS on the largest cellular network and network location services that provides an approximate location and location history for quick assistance. The Numera Libris has the most modern and reliable fall detection system in the industry which allows it to detect a fall based on multiple motion sensors. In cases when the individual cannot activate the alarm button after a fall, the system can automatically send a notification to a monitoring center for timely response.
It is also connected with a cloud platform called EverThere where an individual's health data is collected and shared for easy access using any smart device.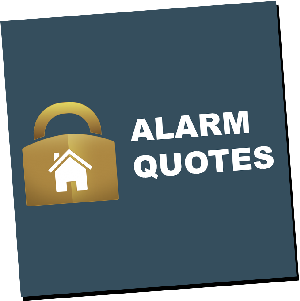 No matter how far away you are from your home, this device will provide you with assistance, day or night.
This Personal Emergency Response System from Nortek is hands-free, 3G connected and GPS-enabled, and has 2-way voice communication for utmost convenience and security. It employs the most sophisticated and advanced technology in personal security and response.
Choosing the best personal alarm system for you may seem like a daunting task. You will want to compare personal emergency alarm systems with fall detection that are available in the market.
The best way to identify the most suitable product for your needs and your budget, request for free home alarm quotes using our short online request form. You will receive free quotes from leading Canadian alarm companies that you can compare and choose from, all in under 2 minutes.
Our partner alarm companies offer free and competitive alarm quotes that are tailored to individual needs and budget.
Take 2 minutes to provide us your details using our simple online form today and get 3 home protection quotes from professional alarm companies serving your area.
In the end, you want a home security system that provides you and your family with the best level of protection you can afford.
After all, you can't really put a price tag on your safety and peace of mind. Get the best price available for the Numera Libris with our free alarm quotes!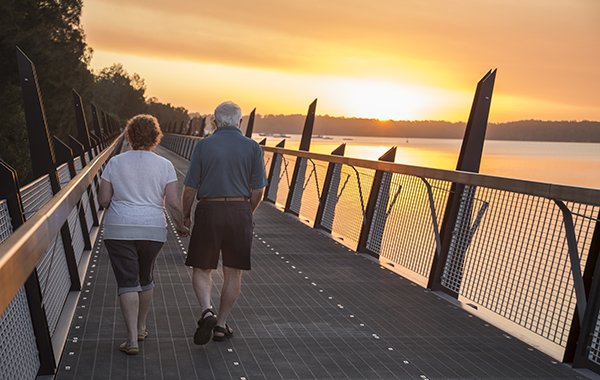 Don't lose your independence with this portable Personal Emergency Response System: Numera LIBRIS from Nortek
To be able to understand the benefits of the Numera Libris better, below is a short outline about its most important features.
The first mobile health system with integrated EverThere cloud service
With auto-emergency fall detection using the most sophisticated technology
Fall detection is done with the use of multiple motion sensors and proprietary algorithms for greater accuracy and keep false alerts to a minimum.
Can notify a monitoring center of a fall even if the individual cannot press the alarm button
Connects with personal medical devices wirelessly to collect and share health data including blood pressure, pulse oximetry, and fall events.
Informs family members if their senior is mobile or in distress
DID YOU KNOW THAT…
(why it is so important to have a great fall detection device)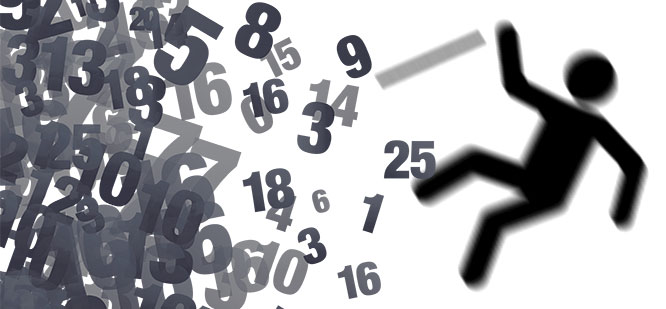 | | |
| --- | --- |
| 1/3 | Older adults over 65 years old fall each year in North America. |
| 14,8 | millions of our seniors (over 65) fall annually. |
| 20  – 30 % | of seniors who are going to fall will suffer moderate or serious injuries. |
A fall, especially among the elderly, is something to be feared because it can lead to serious injury and health complications. The Numera Libris, a personal emergency response system with advanced fall detection technology, aims to provide timely and reliable support in emergency situations, including a fall. It can give the individual as well as family members peace of mind because no matter if outdoors or alone, a monitoring center will respond during an emergency.
The individual wearing this personal emergency response system can push the panic button to call for help. In cases when the person becomes unconscious or unable to press the button, the system is designed to automatically send an alert to a monitoring center so that assistance will arrive as soon as possible.
Because it also has GPS technology, responders can pinpoint the person's location even if he or she is unconscious or disoriented and unable to provide much information.
The Numera Libris cloud service provides access to health measurement information in order to promote active participation and prevent health issues from escalating. With its user-friendly interface, EverThere gives a comprehensive view of the person's health for precise care and acts as your personal health gateway.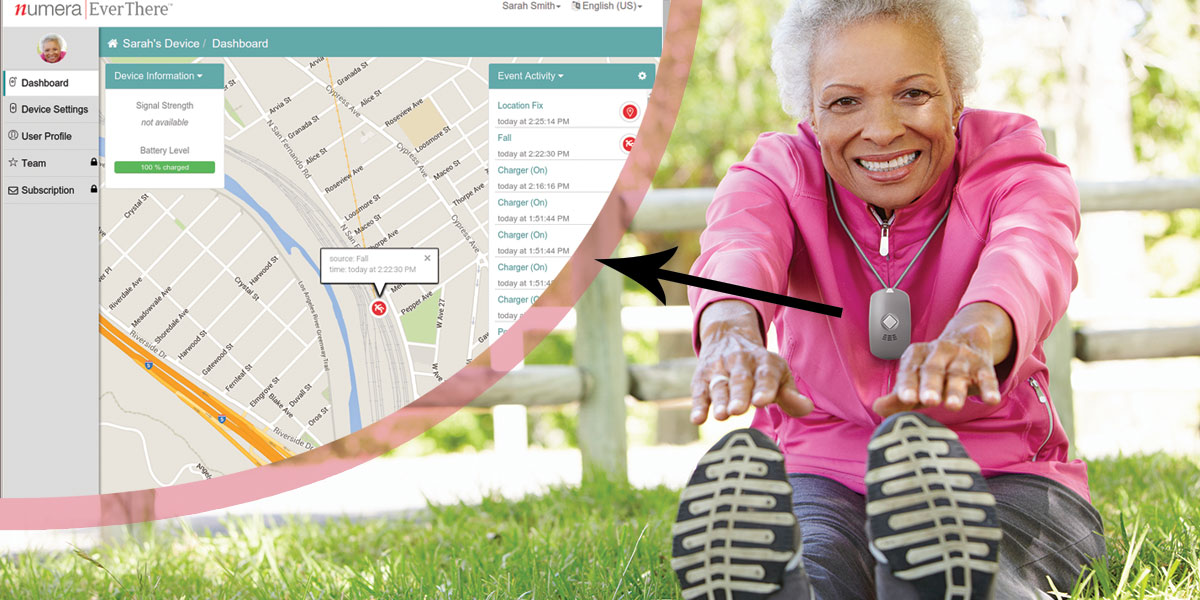 | | |
| --- | --- |
| | The PERS Numera LIBRIS has the industry's most advanced fall detection technology |
What is Fall Detection Technology?
Studies show that 1 in 3 elderly persons fall every year and more than 50% of these incidents occur at home. A fall can result in serious health risks to older adults and even those who live with chronic health conditions. Falls are also one of the major reasons for injury-related hospitalization.
We cannot predict when a fall will happen. But with fall detection technology, seniors can live independently without fear of going outdoors. Even for those who are often indoors, personal emergency response systems with fall detection can give a safe environment for at-risk individuals because a monitoring center will always be on hand to give additional help.
| | |
| --- | --- |
| | The numera LIBRIS's EverThere Cloud-based Platform links the customer with family members and caregivers |
EverThere, Numera Libris' cloud service, allows multi-person coordination of an individual's care.  It enables family members, caregivers, and customer service teams to access a person's collected health data including blood pressure and fall history so that everyone who needs to know is informed of the person's health status. This web-based tool can be accessed from any smartphone or tablet and works on iOS, Android, or Windows.
With personalized notifications to family members and other professionals, everyone involved in the health management of the individual is kept in the loop even from a distance.  In this way, the people who need to know are made aware of risks before they become a health crisis.
| | |
| --- | --- |
| | Be safe with automatic warning signals |