Homeowners are always concerned about the safety of the area where they live.
The year 2016 saw an increase in the crime rates of Canada, with the number of violent crime incidents up by 6% while non-violent crimes went up by 4%.
The most common among crime incidents include robbery, break-ins, and homicides.  Of non-violent crimes, motor vehicle theft and theft under $5,000 still tops the list.
But while some territories and provinces experienced an increase in crime, some provinces saw a decrease in overall crime rates including Quebec (-3%), Prince Edward Island (-10%), Nova Scotia (-7%), and Nunavut (-4%).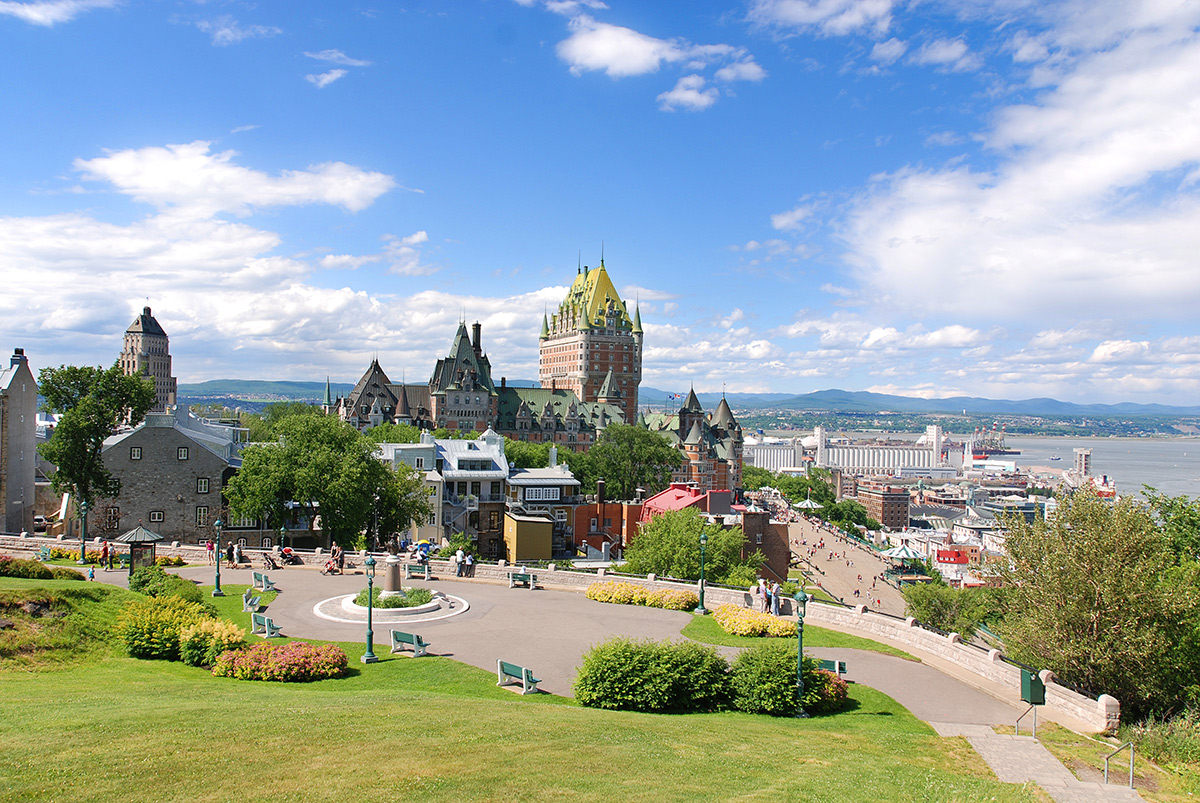 Don't Relax on Home Security
These numbers are welcome news to residents in these areas but they should, in no way, make you complacent about your home's security.
Keep in mind that you should protect your property and your family from threats from outside and inside your home.
To be safe 24/7, consider installing a professional home security system by comparing 3 home protection quotes.
What are the Safest Cities in Quebec Province?

The rise in crime rates across Canadian cities have made people wonder whether they are safe where they live. Canada remains to be one of the safest countries in the world but it is not, by any stretch, 100%crime-free.
You'll be happy to know that based on the Crime Severity Index, a tool which measures the number of reported crime incidents and their severity, the safest cities are mostly in Quebec and Ontario.
So which cities are the safest to live in Quebec? Check out the list below.
# 1 – Quebec City Tops the List of Safest Cities in Quebec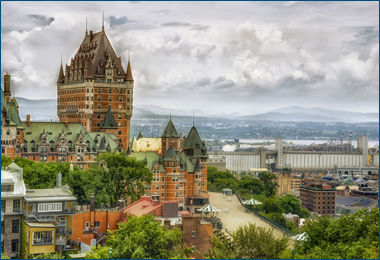 Quebec City boasts of one of the lowest crime rates in Canada. Based on the Crime Severity Index, it scored 41.8. Considering that Canada's average crime rate is 69.7, you can already see how peaceful and safe the city is.
In ranking the most common types of violent crime in the city, breaking and entering and motor vehicle theft have been reported but the number is far less significant compared to other cities of the same size.
If you live in Quebec City, it is important to understand that a homeowner must also take the necessary precautions for home security.  Quebec City is safe but it is not crime free.
# 2 – Boucherville is in MoneySense Magazine's Best Cities to Live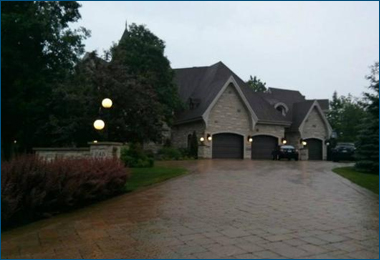 Boucherville is not famous nor is it as big as cities like Montreal or Toronto.  It doesn't have any famous museums or large shopping malls. It has, however, very welcoming people and a low crime rate.
This small city is about 20 km. from Montreal with around 43,000 in population.
In its 2017 list of the Best Places to Live in Canada, MoneySense placed Boucherville in the 16th spot. The primary factors why it made it to the list are high average income, low crime rate, and low unemployment rates.
Compare home security companies covering South Shores Montreal (including Boucherville)
Low Crime Rates, Mostly Theft and Break-Ins in Boucherville
The city has a crime severity index score of 65.2 which continues to drop.
While Boucherville is a safe place to live in, it has its share of crime incidents. Most common are theft crimes and break-ins.
Your home and family can be much safer with an effective home security system. Find out more with 3 home protection quotes.
# 3 – Blaineville is great for raising kids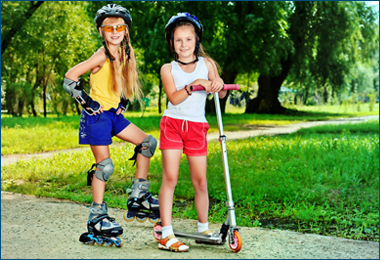 In 2016, MoneySense ranked Blaineville as the #1 Best Place to Raise Kids in Canada.  Over 66.5% of the population in Blaineville are families with children, and around 20.14% are kids under the age of 15.
What makes Blaineville as a perfect place for raising children is its very low crime rate. Statistics on reported crimes reveal it has a Crime Severity Index Score of 38.37, quite low among cities in Canada.  Its most common crimes include robbery, aggravated assault, and sexual assault, but the numbers are low.
There have been incidents of motor vehicle theft as well as break-ins, but again, the numbers are low.
Homeowners face other perils in their homes
Despite these encouraging figures, it is important for homeowners to be conscious of security, especially in their homes. We are not just at risk from criminals but also other dangers that can occur in the home such as fire, flood, and carbon monoxide poisoning.
While police authorities are vigilant in preventing crime in the streets, it is a homeowner's duty to secure his home with an efficient home security system.
# 4 – Levis is an ideal retirement spot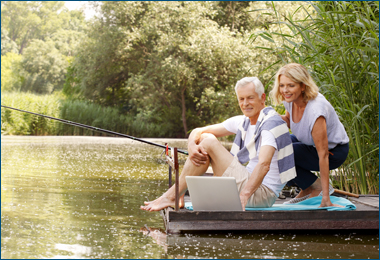 Located across Quebec City, Levis ranked as one of the top choices for retirees in Quebec. One of the factors for its high ranking is its low crime index of 29.42.  With a population of 145,366, it has a quaint small town atmosphere while being strategically located close to a big city.
Data on reported crimes in the city reveal rare incidents of robbery while most common are aggravated assault and sexual assault. For non-violent crimes, there have been incidents of break-ins and motor vehicle theft in the last year.
It is always reassuring to know that we live in a safe city. Whether you are planning to move to Levis or already a homeowner, it is important to take steps in enhancing our home security.
It pays to be vigilant about security; check out your options for home security systems with free home alarm quotes.
# 5 – Saint-Augustin-de-Desmaures is Wealthy and Very Safe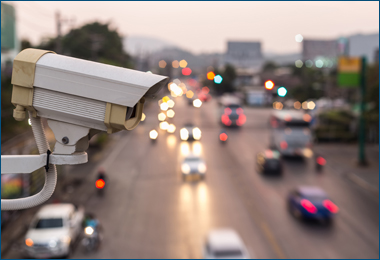 Saint-Augustin-de-Desmaures is small, with less than 20,000 in population. It ranks highly as one of the best places to live in Quebec because it has one of the highest average income in Canada, a low unemployment rate, and an extremely low crime rate.
No wonder it has made it to the Number 2 spot in Best Places to Live in Canada, based in 2017 rankings of MoneySense Magazine.
If you are fortunate enough to live in this wonderland, count your blessings. However, be smart enough to have an effective home security system in place. This will protect your family from other risks aside from the criminal which could happen in your home.
# 6 – Saint-Bruno-de-Montarville ranks high in safety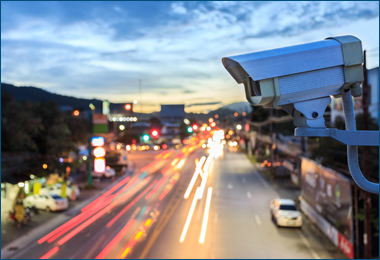 With a population of almost 30,000, this small city is truly an ideal place to live. Its median income is higher than the national average, has a low unemployment rate, and also a very low crime rate (4,110 reported incidents for every 100,000 residents).
Saint-Bruno-de-Montarville is also included in the list of Best Places to live in 2017 from MoneySense.  Ideal as it may be, our homes are still not 100% secure as there is still risk from flood, fire, carbon monoxide, and other perils.
Do you have a reliable home alarm system? You can enhance your home's security with a professional home alarm system.
# 7 – Gatineau is a safe place to live close to Ottawa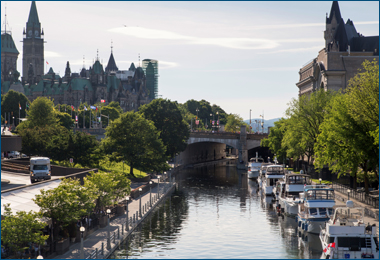 Gatineau is a larger city with over 246,000 residents. It is a popular choice to own a home in the National Capital Region because of its close proximity to Ottawa, cheaper housing, and lower cost of living.  It also has a low crime rate with a score of 56.71.
Sexual assault and robbery incidents are some of the most reported crimes in the city for violent crimes. Non-violent crimes, on the other hand, include motor vehicle theft and breaking and entering.
It is advisable to protect the home from dangers outside and inside. With a good home alarm system, you can reduce the risk of a break-in as well as fire, flood, and other perils.
# 8 – Laval is safe and conveniently close to Montreal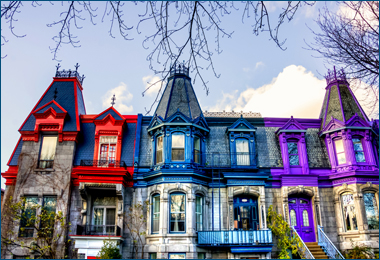 Laval is one of the most beautiful places in Quebec province. Peaceful, quiet, and close enough to Montreal, it is a great place to live in.
But aside from its natural beauty, it is also ideal because of its low crime rate.  Its crime severity index of 50.86 is below Canada's national average. This means it has fewer crime incidents compared to the rest of the country.
Similar to other cities, Laval's reported violent crimes include robbery and sexual assault. Non-violent crimes also include motor vehicle theft, break-ins, but these incidents are somewhat higher than other cities.
It is clear that Quebecers are still at risk for property crimes. Fortunately, this can be reduced by reliable home alarm systems. You can compare home alarm quotes to find the best home security system.
# 9 – Chateauguay scores extremely low in crime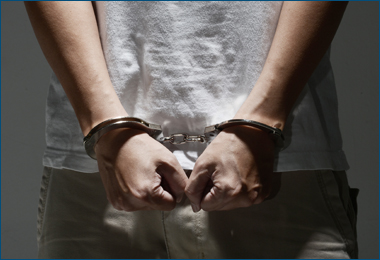 This off-island suburb of Montreal has around 70,000 residents and is considered a safe place to live. In fact, it has a Crime Severity Index Score of 37.37, significantly lower than Canada's average.
While reported crime includes robbery and assault, the numbers are far lower than other parts of the province.  It also had incidents of motor vehicle theft and break-ins.
Even living in this peaceful suburb is not an excuse to be complacent about security. To protect what is most valuable to you, your home and your family, consider installing a professional home security system.
# 10 – Montreal is a safe and exciting city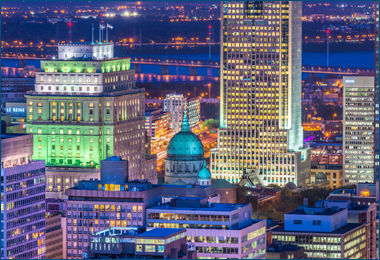 Montreal may be the most well-known city in Quebec province and one of the most visited. It also has a big population, around 1.7 million people, it is larger than other US cities but has a far lower crime rate.  It does score higher at 71.9 in the Crime Severity Index and higher than Canada's average but nothing that causes one to be overly alarmed.
With violent crimes, robbery tops the list in Montreal, followed by aggravated and sexual assault. The list of non-violent crimes has a higher incidence of motor vehicle theft compared to other cities as well as breaking and entering.
You can do much to enhance your home security to deter burglars but also from fire and other perils.
We have partner alarm companies that can provide your home with an efficient alarm system with free home protection quotes.
Dangerous Places in Quebec – Enhance Home Security with Home Alarm Systems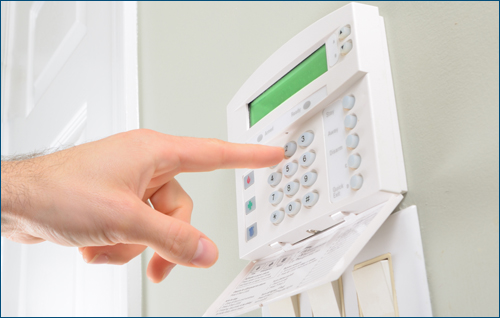 Crime statistics has risen in Canada, based on the latest figures from Statistics Canada.  Crime in Western Canada seems to be significantly higher than the rest of the country, such as in Grand Prairie, Alberta and in Regina.
None of the cities in Quebec made it to any list of the most dangerous cities in Canada. But cities in Quebec have had their fair share of crime.
For most of Quebec, criminals target personal property and vehicles. Theft of tourist valuables, including those in vehicles, have been reported.
Although Quebec is one of the safest places in Canada, there are areas with more risk than others.  Where is it possible to be victimized by identity theft? Longueuil had the highest incidence in Quebec.
Crime is higher in small towns in Canada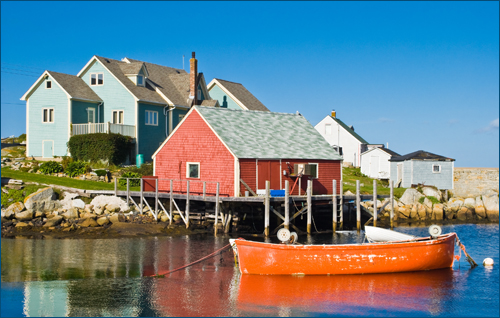 A new research study shows that crime is no longer in big cities. Small urban areas have increasing crime rates.
Break-ins and theft were also high in smaller urban areas although robbery and car theft were still more likely in bigger cities.
In Ontario and Quebec, violent crimes using firearms were more likely to occur in its big cities than in smaller towns. But about 1 in 5 violent crimes in large metropolitan areas in these 2 provinces involved weapons, usually a knife.
In Quebec, however, the highest crime rates were in large urban areas such as Montreal. Crime was prevalent in a handful of neighborhoods in Montreal like Pointe Saint-Charles, Ville-Emard, St. Henri, and Little Burgundy.  Property crime was highest in Little Italy, Petite Patrie, and Plateau Mont Royal, still in Montreal.
Home Security Systems Prevent Break-Ins and Mischief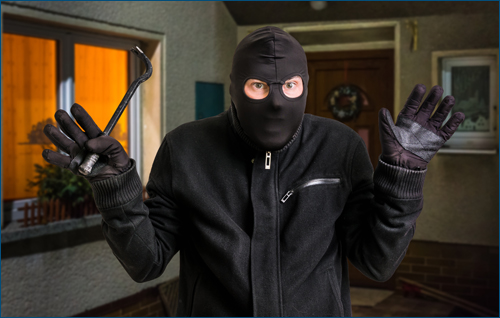 Installing a professional home security system will help prevent property crime including break-ins, mischief, motor vehicle theft, and more.
A home security system can have video surveillance and anti-burglary devices for your protection.  A loud siren will sound off to deter burglars. With central monitoring services, someone is always watching over your property to notify authorities immediately in the event of danger.
Research shows that the risk for burglary is increased by as much as 3 times in homes without a home alarm system.
Compare Home Alarm Systems from Leading Canadian Alarm Companies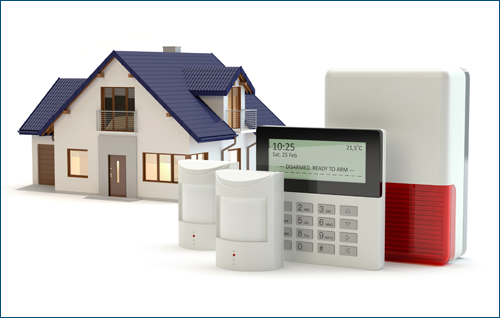 Our partner alarm companies are the biggest alarm providers in the country.
To find the most effective and affordable home security system, it is best to compare home alarm quotes for your convenience.
You can request for home protection quotes free and no obligation with our quick online request form.
Whether you need just a basic home alarm systems or a comprehensive home security system with central monitoring and home automation, we have the best package for you.
Don't wait another day to protect your property. Contact us today with your request for free home alarm quotes.