This beautiful Canadian city in Quebec Province is a mixture of English and French cultures, of the old and new.  Research will tell you that Montreal is a very safe city, with low crime rates, and high police visibility.
But it is definitely not paradise – there are crimes in certain areas and neighborhoods can be targeted by burglars or be hit by residential fires.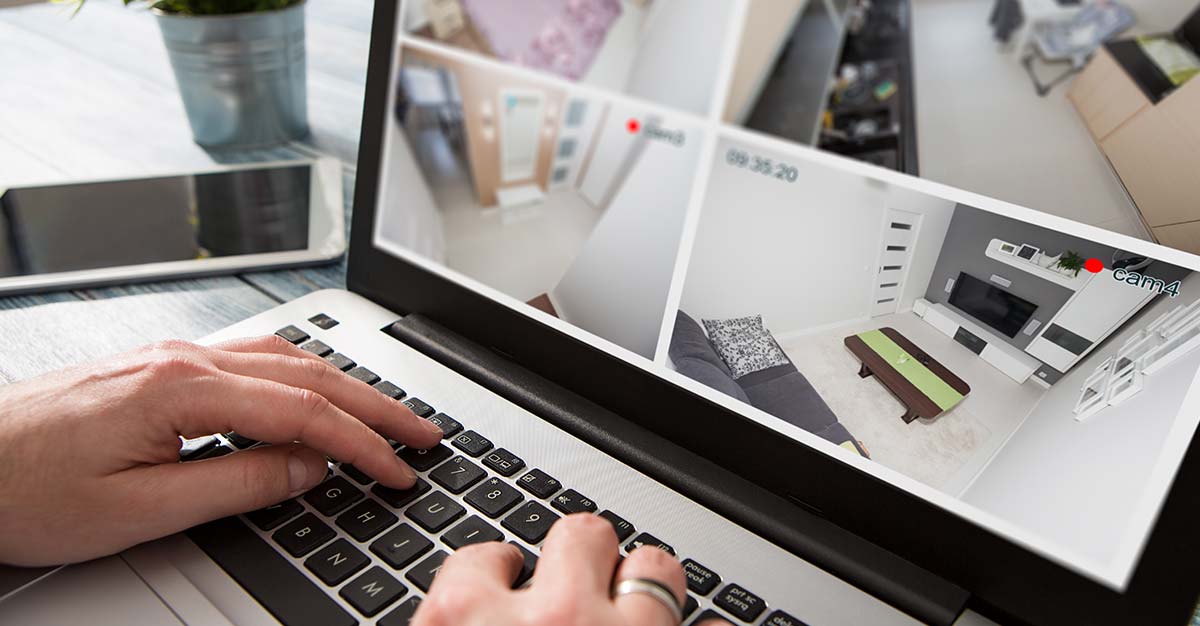 How safe is your home and your family in Montreal?
Because we like to think nothing bad will ever happen, home security is rarely on top of our priorities. But the adage "better safe than sorry" certainly holds true here. It is certainly better to prevent a crime from happening or to make sure that our home is protected from threats like fire or carbon monoxide.
Before you think you don't need a home alarm system, consider the facts below and how little it costs to increase your home and family's safety.
The Terrible Truth about Safety in Montreal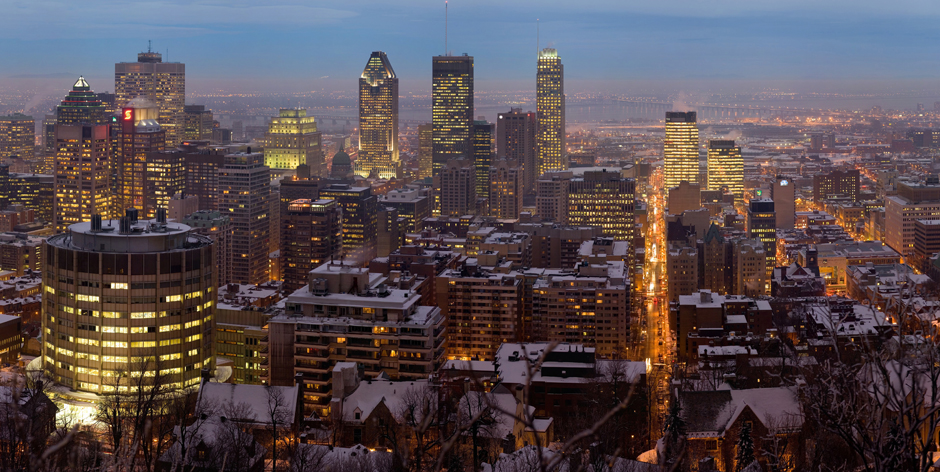 In 2017, MoneySense Magazine was not very kind to Montreal.  In its yearly rankings of Canada's Best Places to Live, it put Montreal # 356th out of 417 cities. That may come as a surprise to many who love Montreal but probably will shake residents from a false sense of security.
Even more shocking is the fact that no other major city in Canada ranked as low as Montreal.  While it will be argued that the low ranking is mainly based on economic factors, the city's crime rate was also not anything to be proud about.
In 2015, the city of Montreal was among the top 10 highest crime severity index in Canada, according to the data released by Statistics Canada.
St. John topped the list with crime severity index of 74.1 while Montreal's crime severity index stood at 59.1.
Montreal scored low on factors such as unemployment rate, average incomes, and crime.
Dangerous Places to Be in Montreal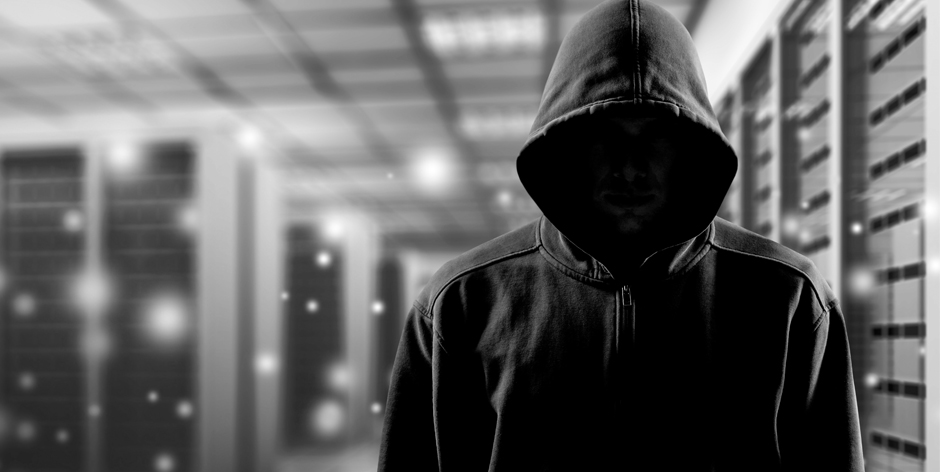 Downtown Montreal reports more crimes compared to other boroughs due to the presence of drug activities as well as a high concentration of transients.  Most of these crimes, however, are non-violent in nature such as shoplifting, theft, auto theft, pick-pocketing and pan-handling especially in the downtown area.
Property crimes are also a big threat to residents with criminals targeting personal property as well as vehicles.
According to Statistics Canada, Montreal had the 11th highest number of hate crimes in 2015 and had seen second highest increase in such incidents among all major Canadian cities.
Check what crimes happen in your neighborhood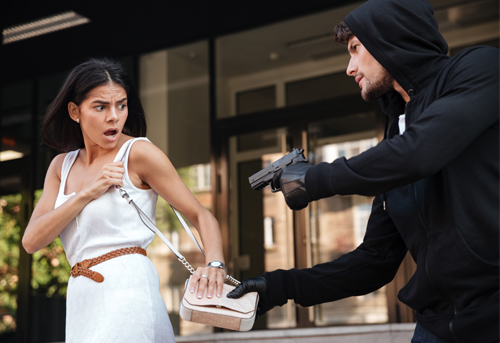 Want to know if your neighborhood in Montreal is safe? Check this Montreal open-data crime map to know what kinds of crimes are committed in your vicinity.
From January 1, 2015 to march 31, 2016, police data shows that there were 10,860 break-ins in Montreal.  Majority of these crimes occurred around downtown Ville-Marie, Plateau Mont-Royal, Rosemont-La Petite Patrie, Mercier–Hochelaga-Maisonneuve boroughs.
Further, data revealed burglars strike both during the day and at night.
In 2016, Montreal Police also made a sweep of massive organized crime, resulting in 48 arrests.
All these statistics clearly show that Montreal is not as safe as you may think. You can do your part in ensuring your safety by putting in place basic security measures and installing a professional home security system.
Other Dangers in Your Home That Put you at Risk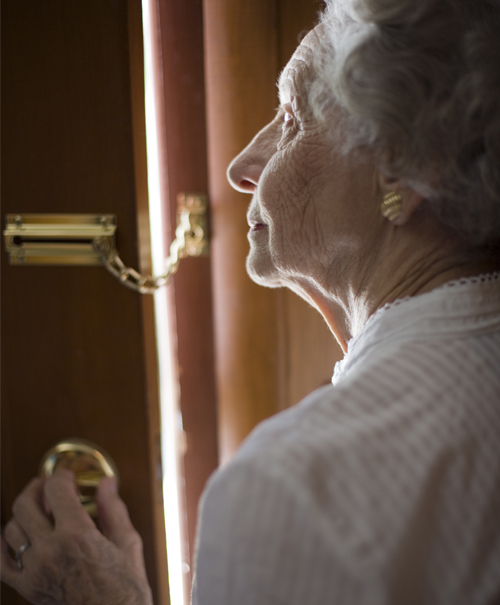 No place is really perfect but a home can be made safe with simple and affordable home security solutions.
A home security system is a multi-layered system. Just like an apple, every piece peeled away unveils a juicy portion and each piece sends an alert to a monitoring center.
What are the most common threats that face homeowners?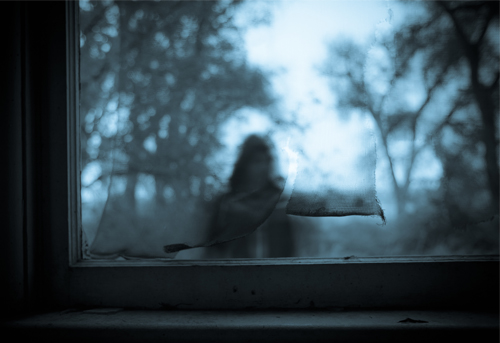 1.Burglary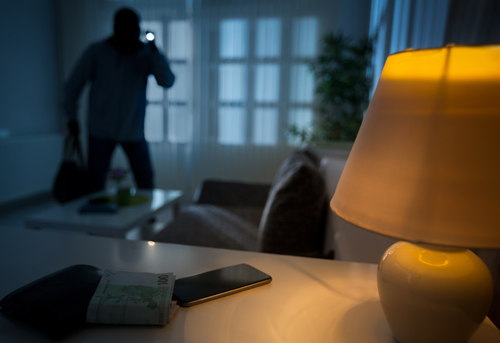 A burglary is one of the most terrifying things that can happen in a home.  A homeowner is robbed of physical possessions but also left with emotional scars.  It is a huge violation of anyone's privacy.  In fact, many people who have experienced a break-in never feel safe again.
Based on crime statistics in Montreal, burglary and theft happen more frequently than we think.  Did you know that your risk for burglary is 3 times higher if you don't have a home alarm system?
Burglars target a home because they see a window of opportunity.  Home alarm systems work to remove this opportunity using a wide variety of useful features, including:
Video Surveillance Deter Burglars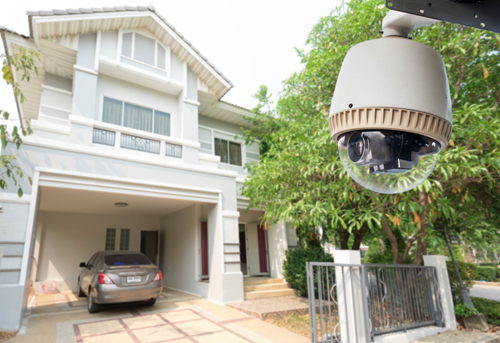 Video cameras efficiently positioned around your property's perimeter effectively deter burglars.
As a homeowner, you are notified if somebody opens a window or door. The police can be alerted if there is a break-in.  Surveillance systems also record actual events in the home which can provide essential information when a crime is committed.
CCTV cameras inside your home also keep you informed 24/7 about what's happening in your home.
The presence of CCTV cameras effectively deters burglars from targeting your home.
Glass Break Detectors Alert Homeowners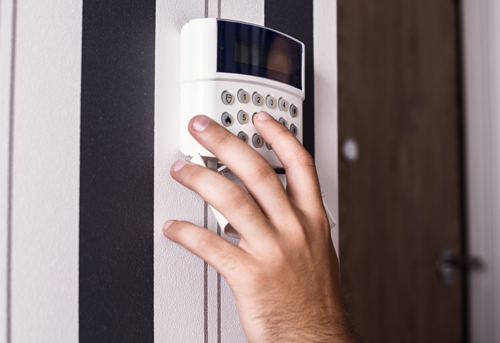 It is not uncommon for burglars to break windows to gain entry into a property.  If nobody is home, glass break detectors come in very handy in alerting homeowners to a possible break-in.  With your video monitoring feature available with any of your portable devices, you can quickly verify the situation when you receive an alert.
If you have central monitoring, the monitoring center is quickly alerted to a possible break-in and will quickly summon the police to prevent a crime from occurring.
Motion Sensors Detect Unusual Movement
Active infrared detectors send electrical signals using infrared light. In the event that infrared beams are interrupted, an alarm is sounded. You must have seen Mission Impossible movies where Tom Cruise attempts to evade detection by motion detectors. You must know how it is almost impossible to do.
In contrast, passive infrared sensors wait on the sidelines for an infrared event.  Heat from a human body like when someone passes by is detected by the system and sounds an alarm.
Majority of deaths from a fire are not caused by burns but by smoke inhalation.  Smoke will incapacitate an individual and prevent escape to an accessible exit.  Fire also produces dangerous substances such as carbon monoxide which can also kill you.
Motion sensors' major role and their most important benefit is providing an additional layer of security against burglars.  A breach of your security system alerts you and a monitoring center so that police assistance can be sought in a timely manner.
2. Fire Wipes Out your Belongings and Injures or Kills
Another major threat to any homeowner is fire. Fire is devastating; it can wipe out all your possessions and can also injure or kill family members.
Although the home is where you should feel the safest, it is also in the home where a person is most likely to die in a fire.  4 out of 5 fire-related deaths occur in residential buildings.
Unfortunately, a fire can happen anytime because the home is full of equipment that can cause a fire. Most fires occur in the kitchen due to unattended cooking, gas leaks, or other accidents.  Electrical appliances and outlets are also major causes of fire.
Early response to a fire is critical to prevent further injury or death and also prevent the spread of fire.
Fire Alarm Systems Have Life-Saving Features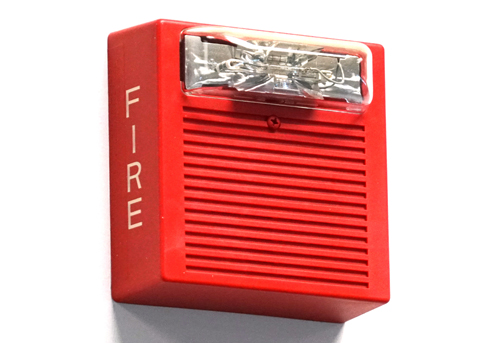 A home security system's fire alarm has important features such as smoke and heat detectors that immediately trigger an alarm. A monitoring center is alerted to the possibility of a fire and will immediately summon fire responders for assistance.  Medical assistance is also obtained for you as needed.
If you don't have central monitoring, your home security system will send you an alert of the danger of fire in your home.  You must be able to receive the alert and respond to it in a timely manner. You are responsible for alerting the fire department.
In every fire, time is of the essence.  It is said that your life is put at risk as early as the first 3 minutes because you are deprived of air which can cause major injury and death.
Your fire alarm system can save the lives of the family as well as your property.  Find out how to find the best home security system in Montreal.
3. Carbon Monoxide is a Deadly and Silent Killer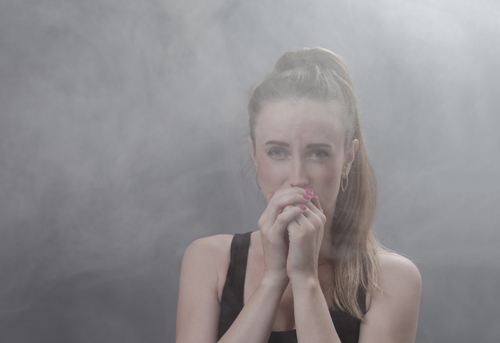 Smoke consists of components that are lethal.  Unburned, partially burned, or completely burned substances are so tiny and can enter the respiratory system and stay in the lungs.
Carbon monoxide is a toxic gas that can be present in the home even when there is no smoke.  Even a small quantity is dangerous because it replaces oxygen in the bloodstream.  Thousands of carbon monoxide poisoning cases have been reported in Ontario alone.  It is so dangerous that carbon monoxide detectors are now mandatory in provinces like Ontario.
This deadly and silent killer is hard to detect and can put you in a slumber you won't wake up from.
A good home security system must have carbon monoxide detectors for protection against this deadly killer.  Detectors will trigger an alert and notify you and a monitoring center so that you can evacuate from your home at the soonest possible time.
Understand the dangers of carbon monoxide that you can't see so you can protect your family and your pets.
Home Security Systems Have Many Other Home Protection Features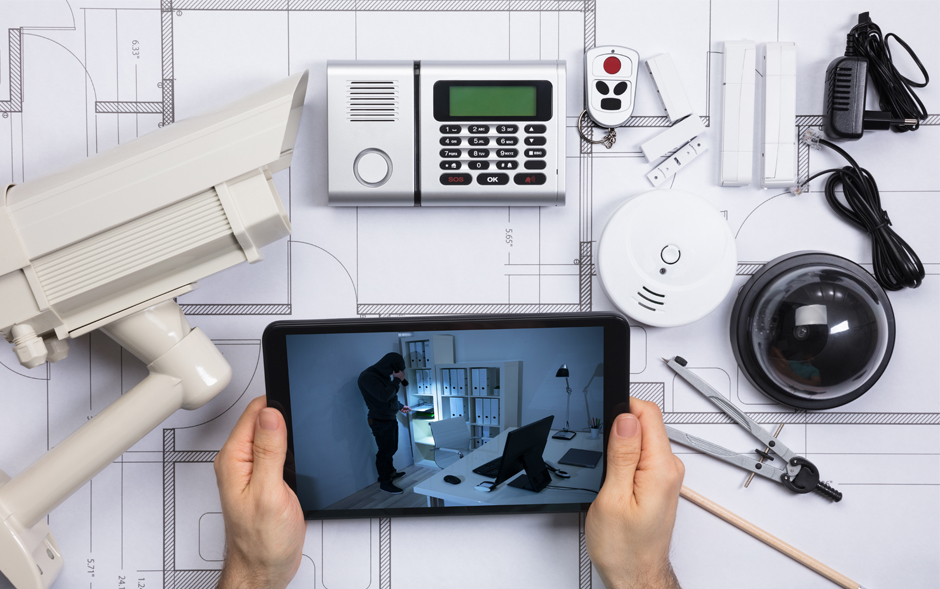 Aside from protection from burglars, fire, and carbon monoxide, good home security systems have other home protection features.
You have the option to add other security features as needed such as flood detectors and home automation.
For instance, home automation allows you to turn on and off lights in your home remotely. You can also lock and unlock your doors, arm and disarm your system remotely, and control your home's temperature.
Flood detectors will alert you to water build-up so you can react proactively to prevent extensive damage.  This is particularly helpful for individuals with a second home or who often leave their properties for an extended period of time.
Convenience and comfort are extra benefits that you can get from your home security system.
Many alarm companies offer alarm packages that include home automation features that allow you to control your home in one click.
Best Home Security in Montreal with Free Alarm Quotes
It's not easy to find the best home security in Montreal on your own.
There are things you are naturally concerned about – cost, reliability, and ease of use.
You'll also want to make sure that you choose an alarm company that won't let you down in an emergency situation.
How do you find the best alarm company to provide your residential security system?
With 3 free alarm quotes from our alarm partners, you are sure to receive competitive quotes for reliable alarm technology tailored to your needs. You can choose from wireless or wired systems depending on your preferences.
You can also choose to speak to alarm experts for questions regarding the best alarm system suitable to your budget.
2 Minutes for 3 Free Alarm Quotes
Only 2 minutes – that's what it takes – to obtain free estimates regarding complete alar systems and 24/7 home monitoring.  Our alarm quotes are free and no obligation!
As members of the Canadian Security Association, alarm companies in our network are professional, reliable, and highly-qualified to provide home security solutions.
Fill-out our online form today and tell us about your home security needs. We will connect you to the best alarm company in no time.