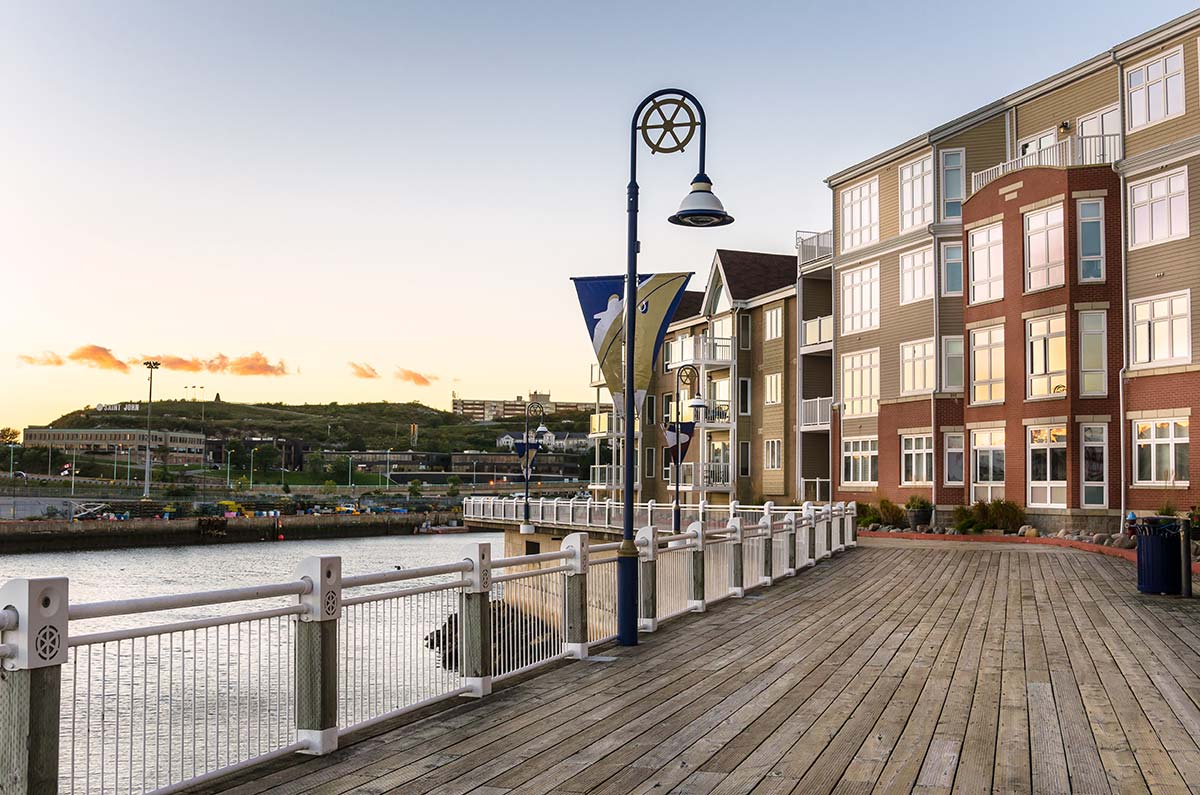 New Brunswick, on the east coast of Canada, is the largest of the Maritime provinces.
This is a province of great adventures, friendly people, and breathtaking natural beauty all around.
Fredericton, capital city of New Brunswick, is well-known for its all-year round array of cultural activities with plenty of beverages and food.
But despite its many accolades, there's also the reality that it does have its fair share of crime.  If you are living in New Brunswick, whether a long-time resident or just newly arrived, you'll want to make sure you are living in a safe city.
Want to know if you are safe where you live? Below you'll discover how your city fares and what you can do to make your home a safe place for your family.
Police-Reported Crimes Increased in New Brunswick in 2016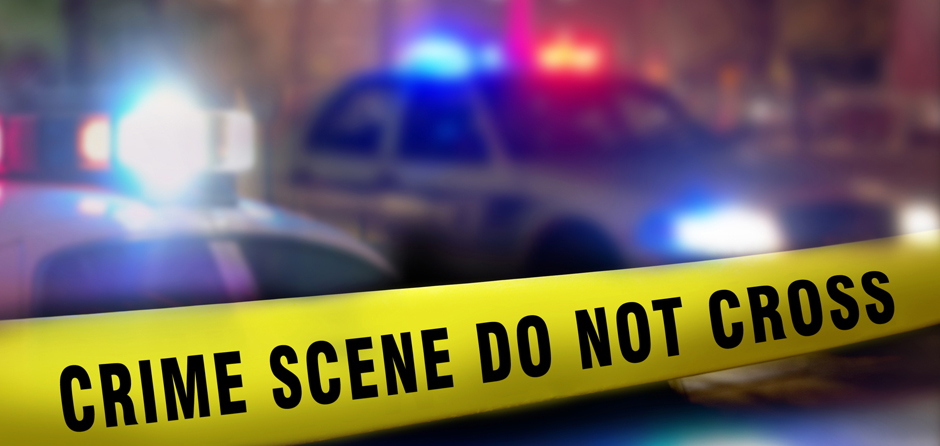 Police-reported crimes in Canada increased in 2016.  The national Crime Severity Index rose from 70.1 in 2015 to 71.0 in 2016.  Volume and severity of non-violent crime also rose by 2%, mostly because of an increase in reported fraud incidents.
There was also an increase in sexual violations, sexual assault, threatening or harassing phone calls, assault with a weapon, and breaking and entering.
While the crime rates in other parts of Canada have dropped in the last few years, more incidents of breaking and entering in New Brunswick, Saskatchewan, Manitoba, and the Northwest Territories have contributed to the rise in Canada's Crime Severity Index in 2015.
You may say these frightening things happen elsewhere and not in your neighborhood. But don't forget, victims oftentimes never knew what was coming. Rather than living in a false sense of security, wouldn't it be better to be safe from these threats?
How Safe Are you in your city in New Brunswick?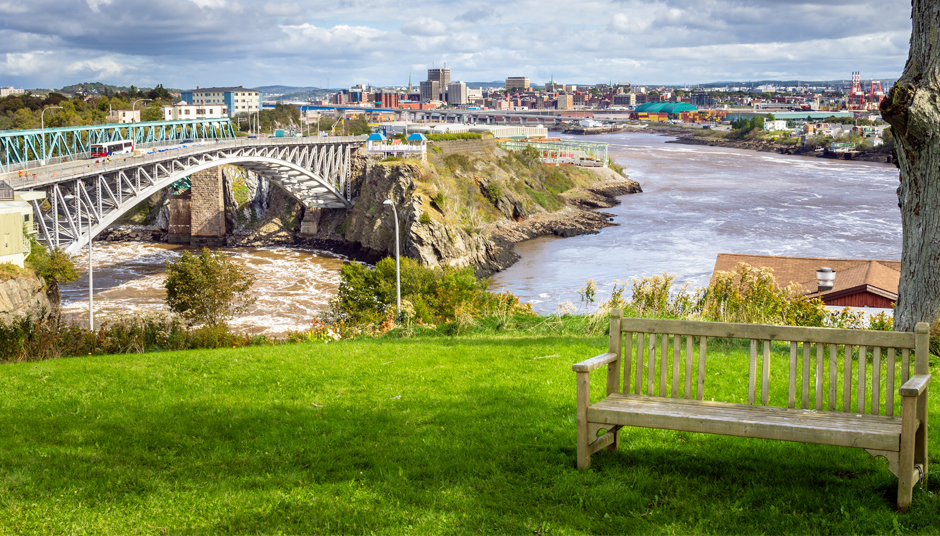 According the Statistics Canada, from 2015 to 2016, the change in New Brunswick's Crime Severity Index registered a +5% increase.  This change was attributed to the rise of robbery and homicide incidents in the province.
Further, Saint John and Moncton both counted among the cities with the highest violent crime severity index.  Both cities also had large increase in robbery rates, +62% in Moncton and +48% in Saint John.
New Brunswick has 8 municipalities considered cities. Below you will find relevant information about crime and safety.
Saint John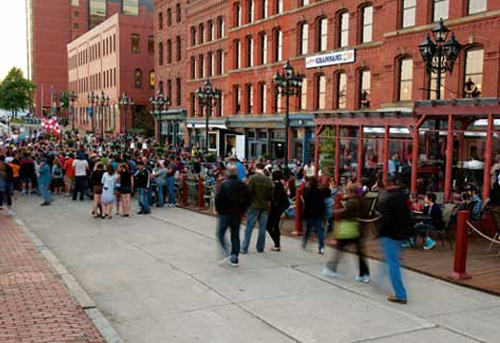 This is Canada's busiest shipping port and home to the country's largest oil refinery.  In the 2011 Census, the metropolitan area had a population of about 67,575.  It has a crime severity index of 82.51, higher than Canada's overall crime severity index.   It's rating for non-violent crime is 74.93, also higher compared to Canada's overall average.
Among the violent crimes with a high number of incidence in Saint John are:
Sexual Assault
Aggravated Assault
Homicide
Extortion
Robbery
Firearms Use
According to crime data obtained by MacLeans.ca, of these incidents, Saint John ranks among the top 50 cities in Canada with the highest number of reported crimes.
Moncton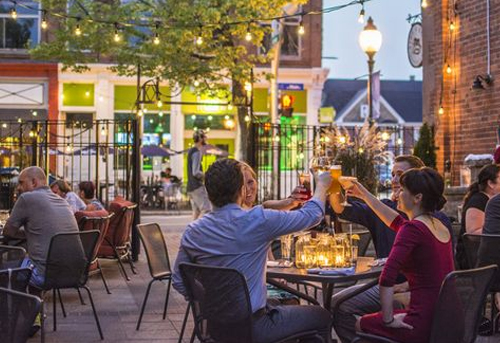 This metropolitan area has a population of around 71,889.  Again, Moncton has one of the highest crime rates among Canadian cities.  Ownership of firearms, while not unusually high, is more than in other cities, 50 licenses for every 1,000 residents in 2010.
Most criminal acts reported in 2015 occurred in Moncton and involved crimes against property.  There were 897 break-ins, a jump of almost 50% compared to the previous year.
Thefts below $5,000 also rose significantly from 758 to 2,987 while fraud incidents rose to 508.
Moncton's Crime Severity Index was 90.36.  According to Maclean's, the city ranked among the top 50 cities with the highest incidence of firearms use, aggravated assault, and robbery.  For non-violent crimes, it also ranked high for incidents of impaired driving, fraud, breaking and entering, and motor vehicle theft.
Fredericton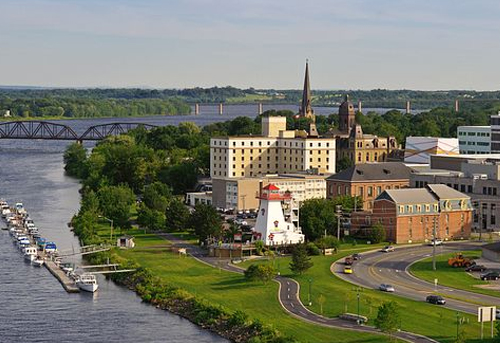 As the provincial capital, its economy is closely related to military, government, and university sectors.  It has a population of about 58,220.
Fredericton's Crime Severity Index was 65.86, lower than that of Moncton and Saint John.  It is, however, nothing to be glad about since it is still one of the highest in the country.
The city ranked highly in terms of incidents of fraud, extortion, robbery, and firearms use.  In the non-violent category, it ranked high in impaired driving, breaking and entering, and fraud.
Crime stoppers in New Brunswick is a charitable organization that aims to help in preventing and solving crimes.  You can report tips about crimes in New Brunswick anonymously.
Dieppe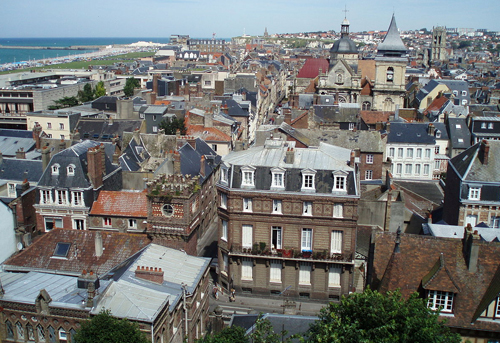 Dieppe is part of Moncton's metropolitan area and it has a population of 25,384.  While the municipality is generally calm and quiet, it has had incidents of robbery and theft, such as in 2015 when multiple break-ins in the Moncton and Dieppe area were investigated by the police.
Just recently, the Dieppe Fire Department adopted new technology to improve their response time to emergencies because even seconds can save more lives.
Edmunston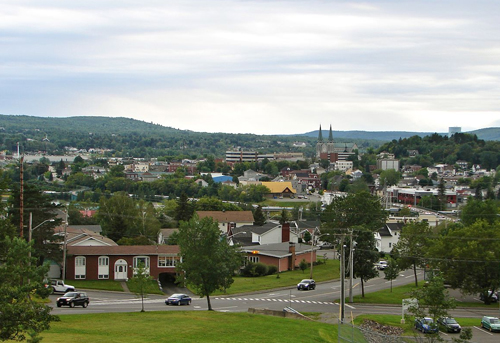 This is one of New Brunswick's smaller communities, with only a population of 16,580.  Like the rest of New Brunswick, police authorities in the area deal with various incidents including assault, firearms use, theft, breaking and entering, and impaired driving.
But more than what's happening in the streets, you must also be on the look-out for risks in your home particularly fire and carbon monoxide.
Miramichi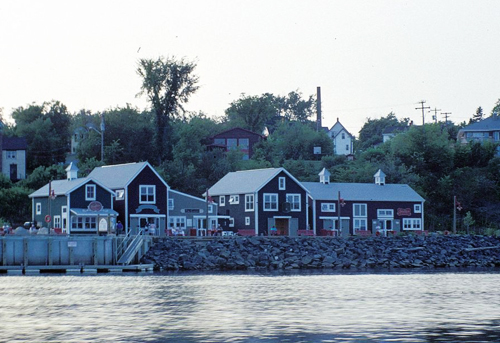 With a population of 17,537, this small community enjoys protection services from its fire department and police.  It is Atlantic Canada's Great Outdoors with river and other attractions available.
It isn't difficult to make your home safe in Miramichi. As property crimes remain to be a significant problem to most of Canada, installing a professional home security system will help you eliminate this threat.
Bathurst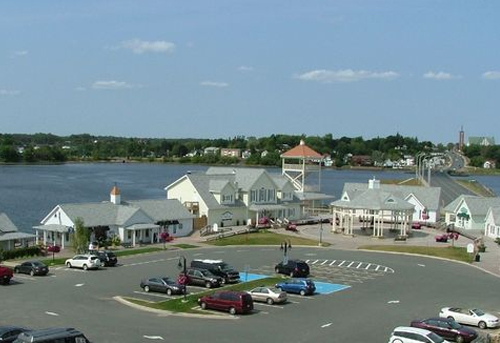 Officially a bilingual city, it is also home to Pabineau First Nations community in the city's outskirts.
One of the problems police authorities focus on in the area is drugs.  The public's assistance by reporting drug activities is highly encouraged by authorities.
There are Dangers Outside and Inside Your Home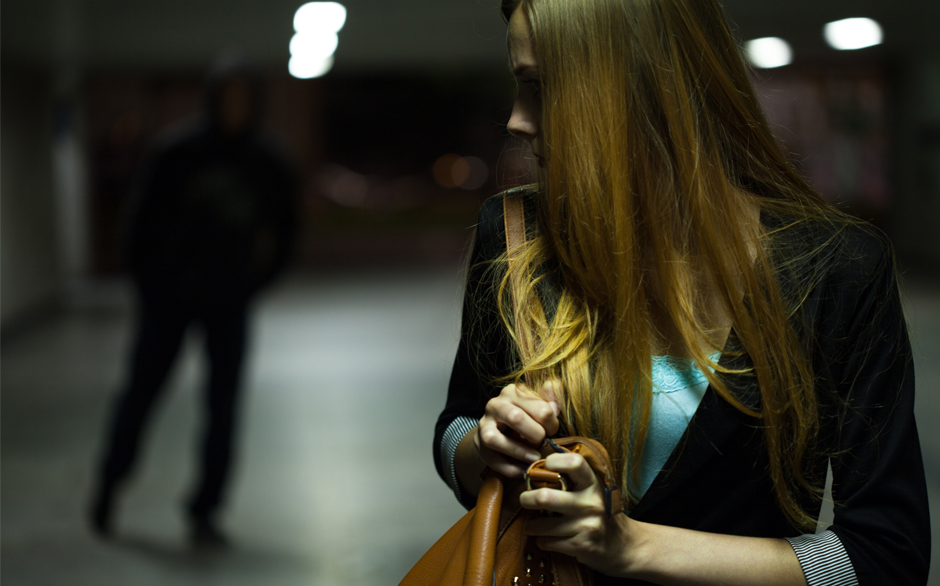 When people think about safety, what comes to mind is usually crime. Are there break-ins in the neighborhood? Are cars stolen from the streets? And if those things are rare, we start to feel safe.
But you shouldn't forget that more dangerous things can happen inside the home. You can be sound asleep and a deadly intruder called carbon monoxide can put your life at risk.
You may be miles away from your house and a fire can break out from a faulty electrical wiring or a gas leak.
Police and community vigilance can greatly help keep the streets safe.  But as a homeowner, your home's security is in your hands.
As a resident, you can also do a lot to make your home safer with a complete fire and burglar alarm system.
How to Keep your Home and your Family Safe in New Brunswick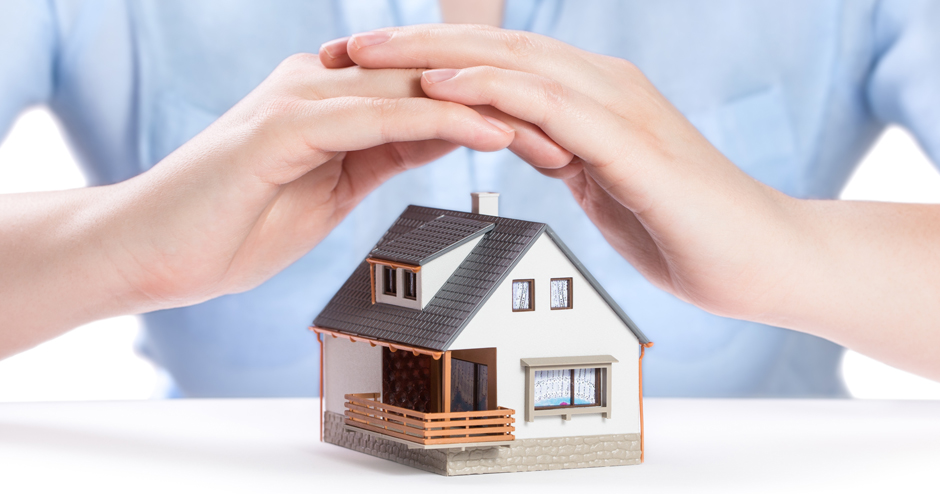 Your home is your most precious asset and the people in your home are most important to you.
How can you keep your home and family safe?  Installing a professional home alarm system will give you complete peace of mind and 24/7 protection from burglars and intruders, as well as fire and carbon monoxide.
Get 24/7 Anti-Burglary Protection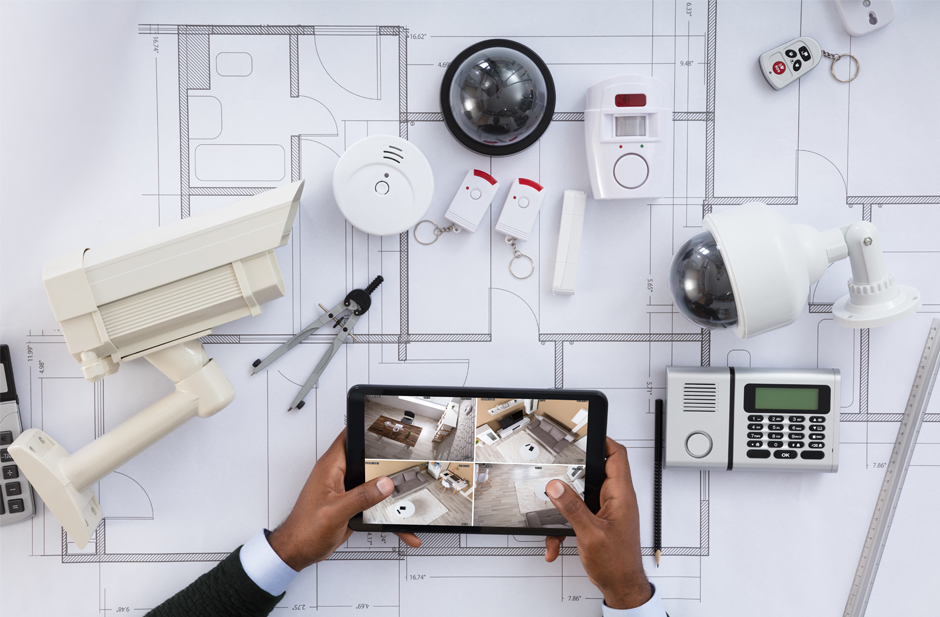 One of the most important features of a professional home security system is anti-burglary protection.
Burglar alarms have come a long way in the last few years.  Aside from window and glass detectors, modern alarm technology has increased home protection to include:
Motion detectors
Glass-break detectors
Surveillance Cameras
Professional monitoring services
These alarm innovations have made it more difficult for intruders to break into a home unscathed.
Burglar alarm is only one component of a home security system and it is definitely essential to have. With a professionally monitored home security system, trained professionals will keep all intruders away.
Home Automation Features Offer Security and Convenience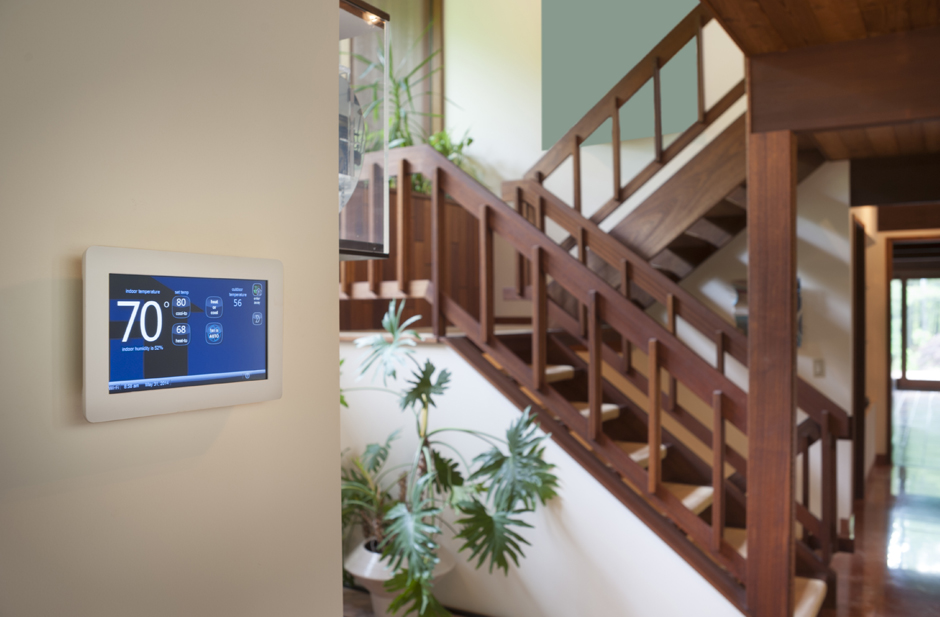 With home automation, you can arm and disarm your alarm system from anywhere, anytime.  You can also choose from a wide variety of sensors and cameras to keep an eye on your home and your family.
It helps you maximize the benefits of your home security system for convenience and comfort.  You get total control over everything in your home – lights and temperature- for energy savings.  You can also lock and unlock doors and view video from your surveillance cameras anytime, anywhere.
You surely have some questions about home security. We invite you to check the top 20 consumer questions about home alarm systems to help you improve your home security.
Protect your Home and Loved Ones from Fire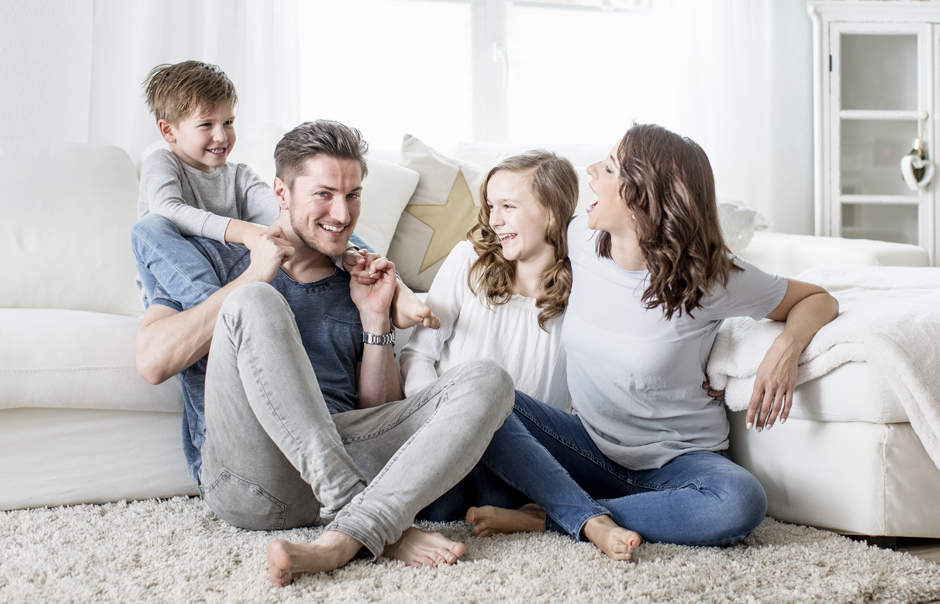 New Brunswick is certainly no stranger to fire.  When forest fires hit the province, some areas can be evacuated when at risk. Imagine if the fire is actually happening in your home or near your home? How prepared are you to handle such a disaster?
Every year, millions of dollars are lost in property fires in Canada.  But the loss of lives and injuries are even more worrisome, with some even fatal.
In New Brunswick, homeowners should watch out not only for forest fires that could come dangerously close to homes. Most fires are caused by things we use every day.
While there is no hard evidence to prove it, most fires and deaths due to fire in Canada are attributed to smoking or cooking.
How Can a Home Security System protect you from Fire?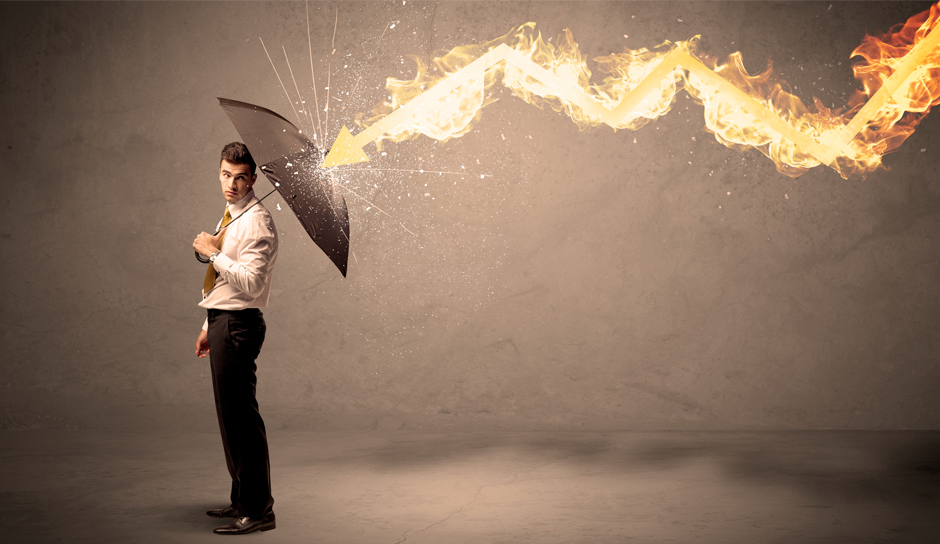 Fire is worse than a burglar; it may leave you with nothing and it could also take your life.
60 seconds can spell the difference between life and death in a fire situation.
With a home security system, you can get non-stop and complete protection from fire. When there is a danger of fire in the home, time is of the essence. You must be warned as early as possible so you can get to safety.  It is also important to notify fire responders so that damage can be contained.
If you are at home, smoke detectors will awaken you and allow you to call 911.  But what if you are not at home? You can only hope that a neighbor will be alerted and call 911 before it is too late.
Essential Components of a Residential Fire Alarm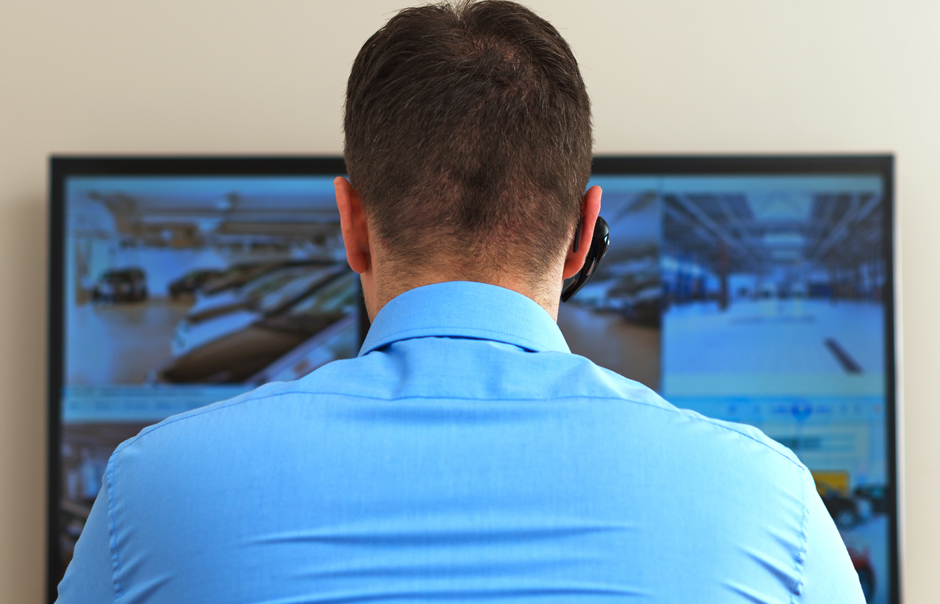 Below is information that would help you understand residential fire alarms and how they benefit you.
A fire alarm can have all the essentials – smoke detectors, heat detectors, and carbon monoxide. But if nobody is home to monitor the alarm or respond to it immediately, it will fail to protect you.
Professional Monitoring Services 24/7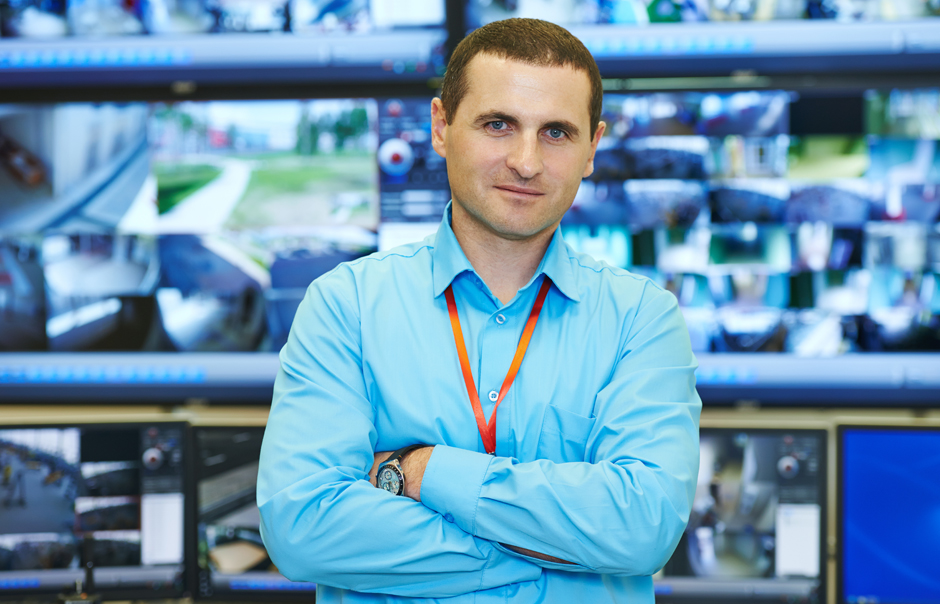 Professional monitoring services ensure that someone trained and reliable is checking on the status of your alarm system.  If necessary, the fire department will be immediately notified of the danger.
If your home security system has professional monitoring, the service never takes a break or goes on vacation. Not that is complete peace of mind for you and your family.
You can compare home alarm monitoring packages when you request for free home alarm quotes.
Protect your Family from Carbon Monoxide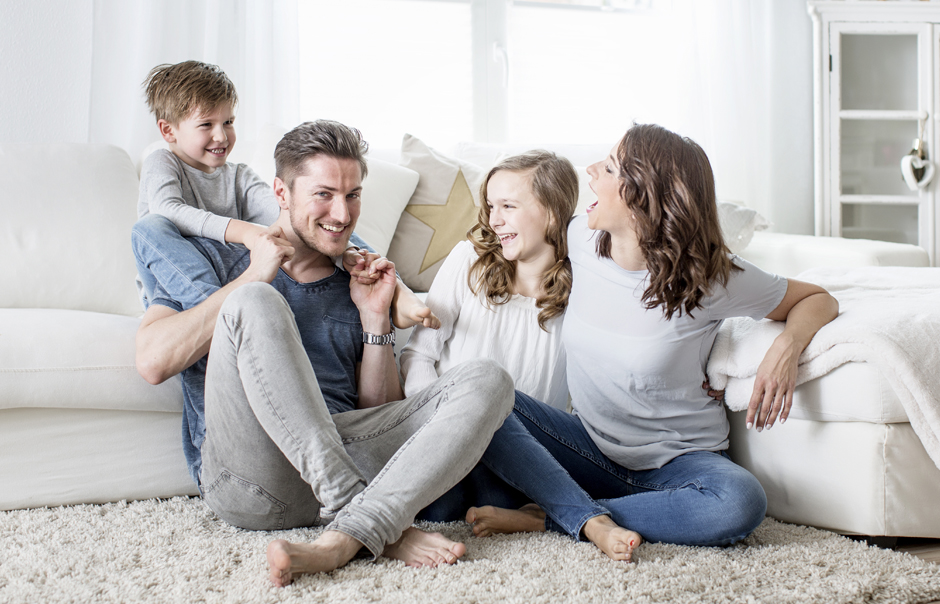 New Brunswick has no current regulation requiring installation of carbon monoxide alarms. It is, however, to every homeowner's best interest to have carbon monoxide detectors in every floor of the home.
Carbon monoxide is a deadly and silent killer.  It can poison without warning and could lead to death or serious injury.
Sources of carbon monoxide are wood and fuel-burning appliances in the home and could occur in unventilated areas of the home such as the garage, cottage, shed, or camper.  It is important to install them in hallways and outside sleeping areas.
This poisonous gas can only be detected by a carbon monoxide alarm and is an essential component of a home security system.
In cold weather when people use more fuel-burning appliances, the risk of carbon monoxide poisoning increases.
Data from Statistics Canada shows there were 380 deaths due to carbon monoxide poisoning in Canada from 2000-2009.  Hundreds more people are treated for exposure to carbon monoxide.
The Canada Safety Council recommends the installation of carbon monoxide alarms for your own protection.
Professional Home Security Systems Help You Save on Insurance Costs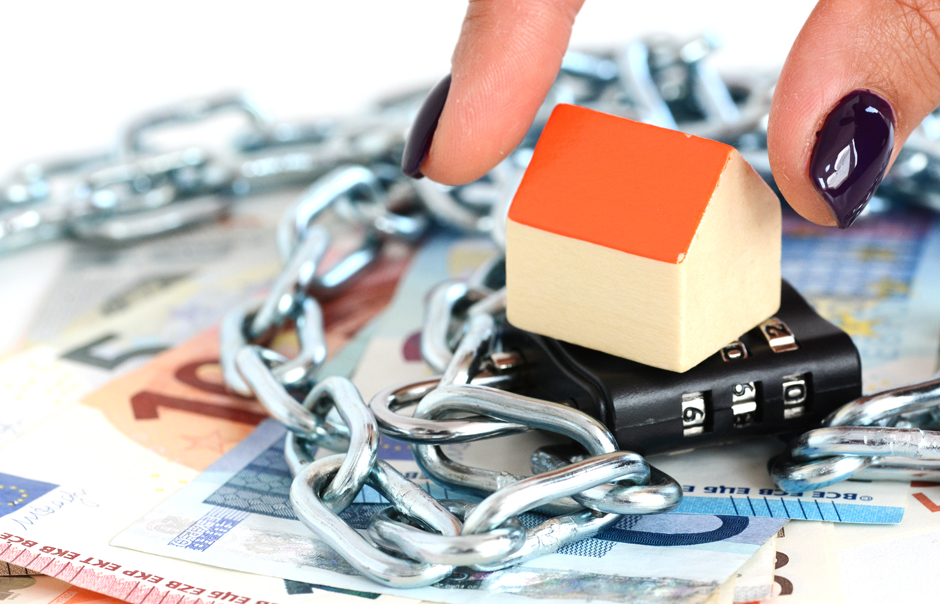 Did you know that having a professionally monitored home security system can help you save money on home insurance?
A home security system reduces risks of fire, burglary, carbon monoxide, and other threats.  Insurance providers recognize and reward homeowners who take the initiative of installing reliable home alarm systems with lower home insurance premiums.
You can save hundreds of dollars from home insurance premiums yearly. More importantly, you benefit from greater security for your home and family.
Talk to your home insurance provider to know exactly how much you can save on your home insurance costs.
Find the Best Home Alarm System in New Brunswick
If you are serious about increasing your home's security, the first step is to find the best home alarm system for your home.
You have a few things to consider, including your budget, your needs, your location, and your preferences.
Most home alarm providers offer wired or wireless, and even hybrid systems, to suit every homeowner's needs and budget.
To ensure you are getting the right residential security system, it is best to compare home alarm quotes from leading alarm companies in your area.  You can speak to alarm experts and get recommendations that are tailored to your home.
Fill-out our short online request form and receive free and no obligation alarm quotes from companies serving your area.