Safety is the number 1 concern of most people.  While Canada is a safe country to live in, it has not been exempt from crime.
Whether you are looking for a safe place to live in or simply want to know how safe your neighborhood is, it pays to be security conscious at all times.
We have prepared a list of the top 10 safest cities in Ontario for you. At the same time, you can find out how you can enhance your home protection to secure your home and your family.
At 3homeprotectionquotes, we care about your safety and want to help you remain safe and sound 24/7.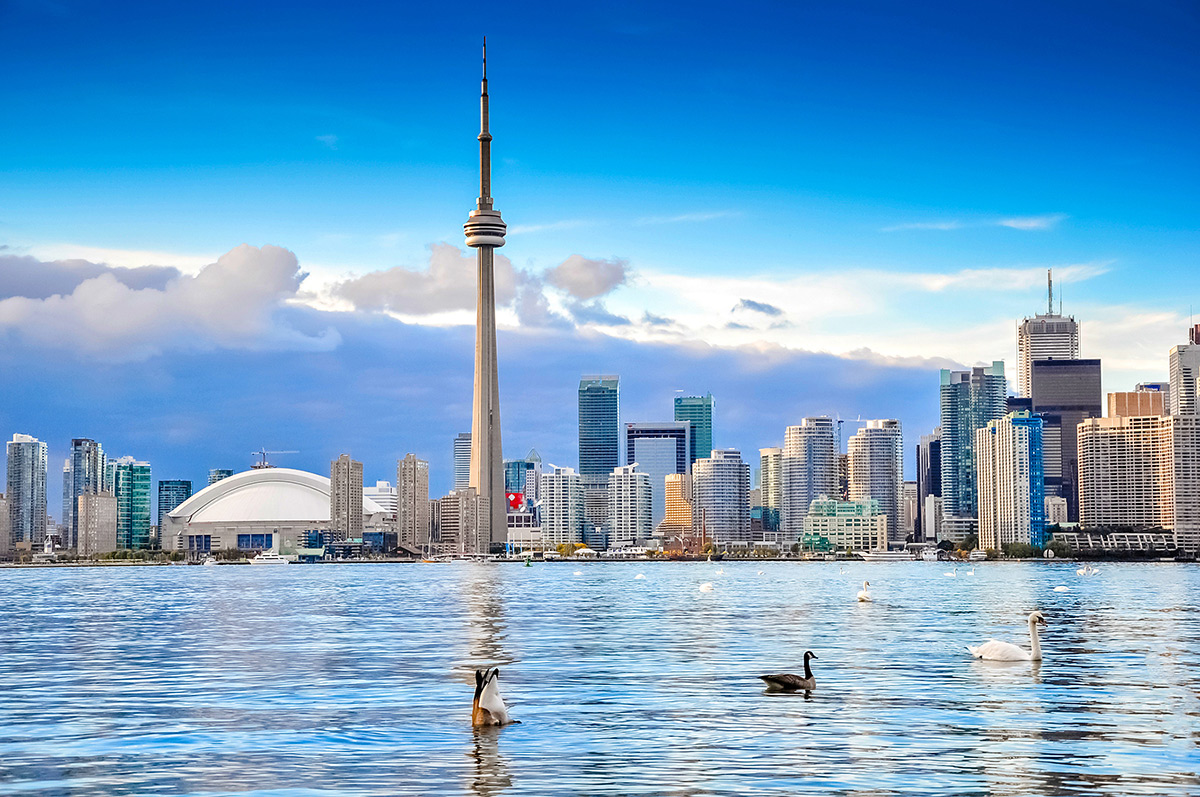 Are you safe in your city? Ontario's Safest Cities
The province of Ontario excels in many areas where other provinces don't make a mark. For this reason, Ontario cities always make it to any top 10 list – most populous, most exciting, most progressive, etc.  It also joins the list of the safest places in Canada.
The cities of Ontario have fewer crimes reported in 2015, with only around 30 people charged with offenses.  For a province of its size, that's really a miniscule number.
Below is a ranking of Ontario's safes places to live in.
# 1 – Toronto tops the list of Ontario's safest cities.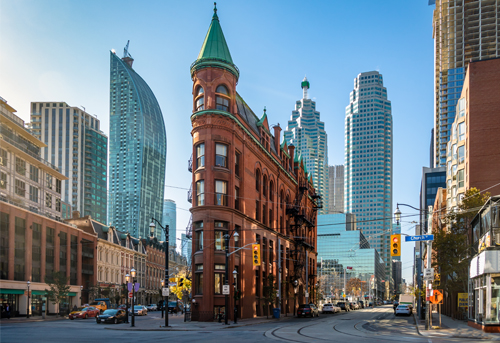 Toronto has the biggest population in Canada but it also tops the list of safest cities.  The Economist Intelligence Unit's 2015 Safe Index selected Toronto as the safest city in North America and the 8th in the world.
This is not to say that no crime happens in Toronto but you can expect to be safe especially close to tourist areas.
Toronto's Crime Severity Index is 45.7, slightly lower than Ottawa.
# 2 – Ottawa is a close-second and considered very safe to live in.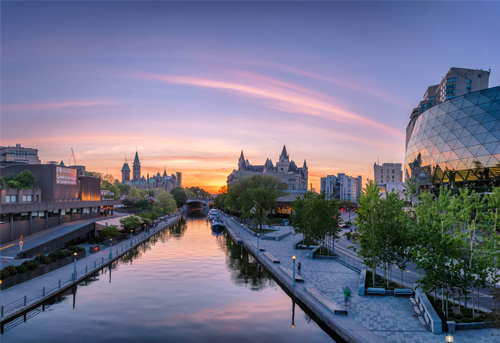 Ottawa comes out as # 2 safest city in Ontario.  Compared to other Canadian cities, crime rates in this city are low.  Police authorities use a Crime Severity Index to measure reported crime incidents, considering the number and the severity of crimes.  If the index is lower, the city is safer.  While the average in Canada is 69.7, Ottawa's Crime Severity Index is 46.5.
Further, Ottawa is known to be calm and quiet.
MoneySense Magazine ranked Ottawa #1 in its list of Best Places in Ontario for 2017.
Get 3 Quotes from top home security companies in Ottawa
# 3 – Barrie is a safe place to live and raise a family.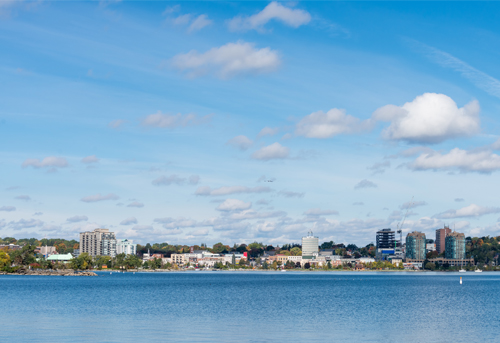 Located in Central Ontario, this city is considered a very safe place to live and raise a family.
It was cited as one of the safest places in Canada in 2016, based on data from Statistics Canada.
The Annual Crime Severity Index shows that Barrie and its surrounding areas placed 2nd for lowest number of serious crime in 2016.  It scored 43.3, significantly lower that Canada's 69.7 average.
The Barrie Census Metropolitan Area (BCMA) lost to Quebec City and came second to Toronto for lowest number of serious crimes in 2016.  However, Barrie's number of robbery incidents rose by 5% while violent crime went up by 6%, according to Barrie police data.
# 4 – Greater Sudbury is full of happy people.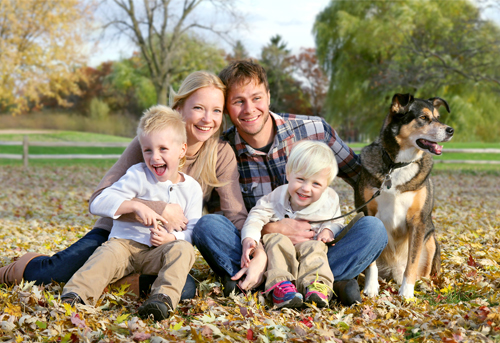 According to Canada Statistics, Sudbury has the happiest people in Canada. From its population of 160,000 people, some 45% answered a 90% or 100% satisfaction with living there.
Perhaps, one of the factors that account for this high level of satisfaction among its residents springs from a sense of well-being and security. From Canada's Crime Severity Index, Greater Sudbury scored 59.4. That's a good indicator of safety.
While Sudbury has seen a 5% rise in crimes in 2016, Sudbury remains a safe place to live in Ontario.
Check our dedicated pages explaining how to get the best home protection system in Sudbury
# 5 – Guelph ranks high in terms of low crime rate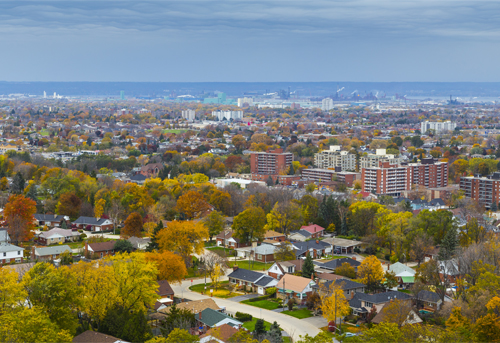 While Canada is really a safe country to live in, Guelph is one of the top 10 safest cities in Ontario.  With a Crime Severity Index of 48.4, you can be sure you won't have to worry about crime, especially downtown.
While Guelph isn't in the top 20 best places to live in Ontario or in Canada, it ranks very well in terms of safety.
Don't get us wrong; Guelph isn't immune from crime as it has incidents of robbery, theft, and break-ins. Keep in mind that the Crime Severity Index measures both the number and the severity of crimes reported. In both areas, Guelph is doing fairly well compared to other cities.
# 6 – Hamilton is safe based on Canada's average crime rate
A few years ago, Hamilton was perceived to be unsafe but due to heightened police presence, its downtown is now very safe.  In fact, based on the Crime Severity Index, Hamilton scored 50.5, still much lower than Canada's average.
The city has plenty of park land, green trails for biking, a harbor front trail, and is quite close to Toronto.
While the city doesn't have the kind of wealth that other cities do, it does well economically since it is an industrial city. There are some isolated areas where crime is more common but nothing bad to be overly worried.
# 7 – Peterborough is great for raising a family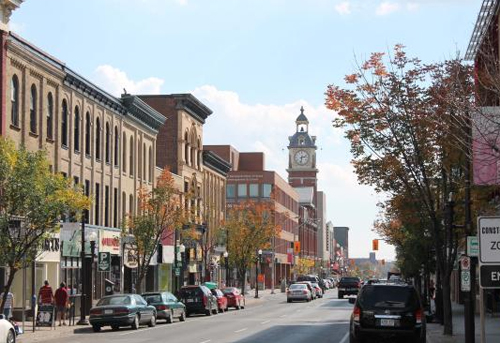 Wondering if Peterborough is a good place to live in? It has plenty of jobs, affordable housing, good health care, and has a low crime rate. It has a Crime Severity Index score of 55.0, with few break-ins and other illegal activities.
Based on police data, sexual assault has the highest number of incidents in Peterborough while robbery comes second.
It is, by Canadian standards, reasonably safe, with peaceful and quiet neighborhoods.  It is ideal for raising a family or retirement, with communities focused on sports development, the arts, and other family-centered activities.
# 8 – Kingston is safe and quiet but close to Toronto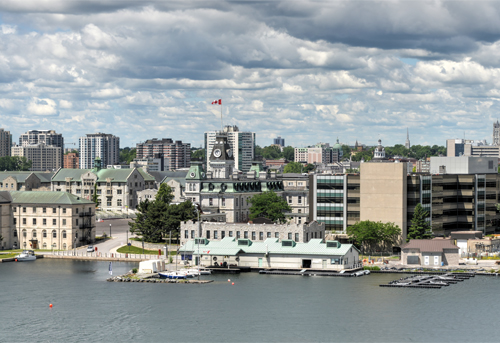 Kingston is considered one of the best places to live in Ontario.  Beautiful sights, historic places, jobs, proximity to Toronto and 10 minutes away from New York, these are all good reasons to live in the city. But it is also a quiet, safe, and convenient city, with a Crime Severity Index score of 56.5.
The crime rate in the city continues to drop yearly. The 2016 statistics show that sexual assault and robbery are the 2 types of violent crime with the most number of incidents in Kingston.  For non-violent crime, it has also had break-ins and motor vehicle theft.
Choose from Best Home Alarm Systems in Kingston
# 9 – Peel Region has a lower crime rate than other Canadian cities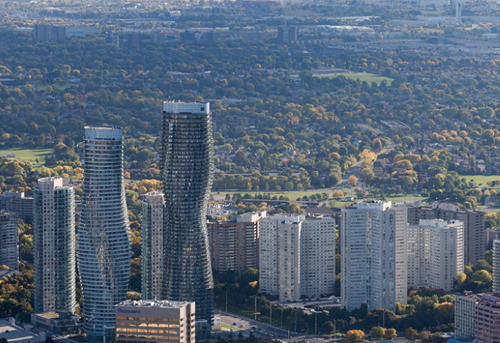 Peel Region encompasses the vibrant communities of Brampton, the modern Mississauga, and quiet Caledon.  It has the second largest population in Ontario, with around 1.3 million residents.  It is unique because of its diversity, close proximity to Toronto, and fast-growing economy.
In terms of safety, it has a Crime Severity Index score of 41.99 which indicates it has a low crime rate compared to other cities in Ontario.
Robbery and sexual assault are also the top violent crimes reported in the city while motor vehicle theft and breaking and entering are the most frequent reported for non-violent crimes.
# 10 – London ranks among the safest places in Ontario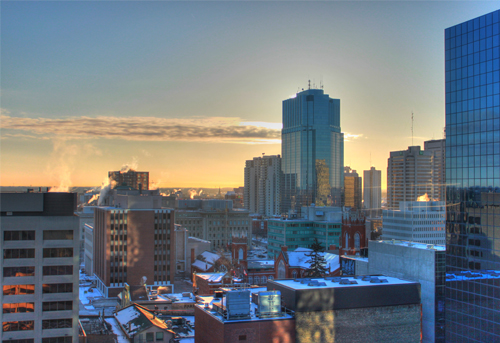 This is a city with a lot of history and affordable homes.  It is the 15th biggest city in Canada, with a population of about 336,000.  It has become a popular place to live in because it has everything you need, very close to the US border and Toronto, and is quite safe for raising a family.
London has a Crime Severity Index Score of 65.4, still below Canada's average.  Robbery is London's top reported crime, with sexual assault second. In the non-violent category, motor vehicle theft and breaking and entering also has the most number of reported incidents.
While by no means a dangerous city, London has not been immune to certain types of crime.  Compared to other cities, it is still, however, a safe place to live in.
4 Ways to Tell if your Home is Safe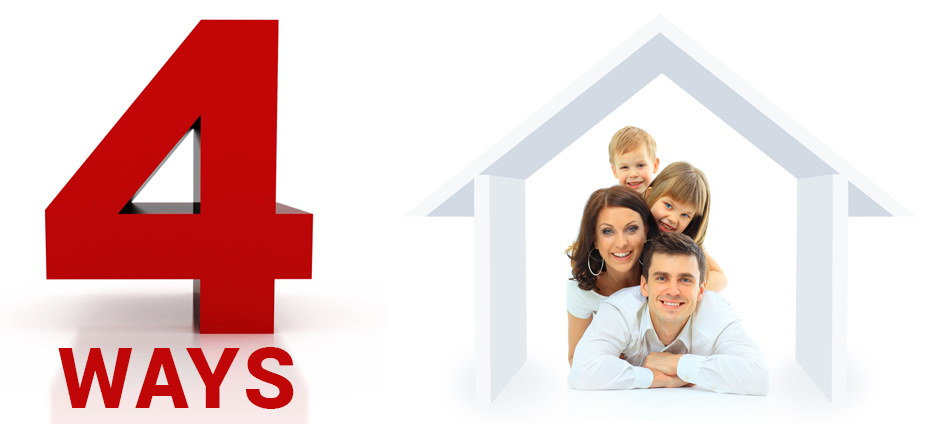 Even if you live in the safest city in Canada, it is not an excuse to be complacent about safety.  No city is without crime and even low crime rates does not mean we should invite danger in.
As a homeowner, your number one concern when you leave your home for work is if your home is safe.  We check doors, windows, and make sure to lock-up each time we leave the house. But as meticulous as we are with these things, there are still risks we can't predict or control.
How can you tell if your home is safe? Below are 4 ways to be sure.
1. Do you have a fire alarm system?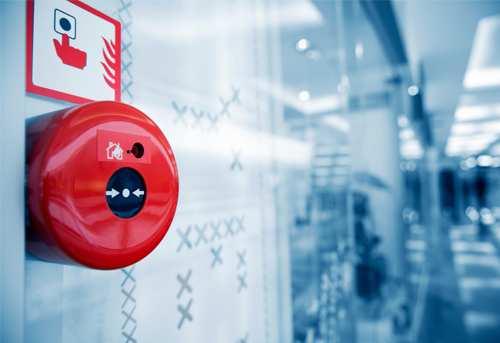 In Canada, fire remains as a top risk that most homeowners face. Millions of dollars are paid out by insurance companies each year for properties lost to fire.  But what is irreplaceable and priceless are the lives of loved ones that are at stake.
With an effective home fire alarm system, you can have peace of mind that you will be alerted quickly if there is smoke or fire anywhere in the house.  If you have a monitoring service, the fire department will also be notified of the danger immediately to ensure minimal damage to your home.
You can find the best fire alarm system to enhance your home's security and that of your loved ones.
2. Do you have a burglar alarm system with video surveillance?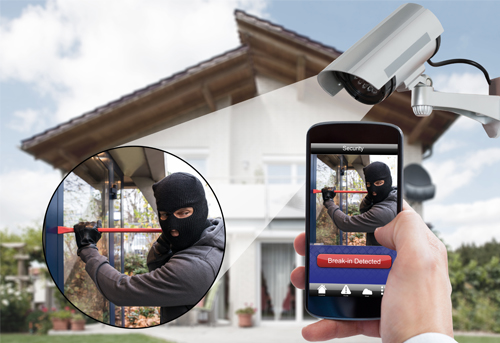 Even the top 10 safest cities in Canada have break-ins and robberies. One of the most effective ways to eliminate this risk is to have a professional burglar alarm system with video surveillance installed in your home.
Did you know that your risk for burglary is 3 times higher if you don't have a home security system? Burglars target homes without alarm systems because they are easier to get into and the risk of getting caught is lower.
A home security system includes anti-burglary features, video surveillance, and other important security components such as a fire alarm system.
3. Do you have carbon monoxide detectors in your home?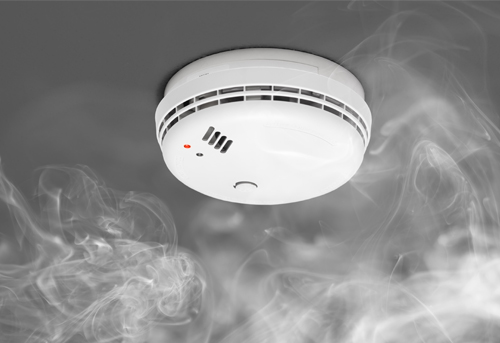 The danger is not only in what's outside the home but also what is inside. The risk is high for carbon monoxide poisoning in homes with fuel-burning appliances or an attached garage.
In 2015, a law was passed that makes carbon monoxide detectors mandatory in most homes in Ontario.
A homeowner that fails to comply with this new requirement can face up to $50,000 in fines.  The new law applies to any home with at least 1 fuel-burning appliance (such as a gas heater or a gas furnace) and an attached garage.
Carbon monoxide is deadly.  This dangerous element in the air can be present in your home without detection because it has no odor.
Fortunately, carbon monoxide detectors can be a component of a home security system to keep your home and your family safe from what's outside and inside your house.
4. Does your home security system have central monitoring?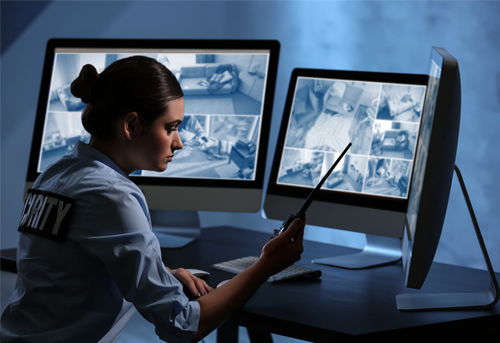 A home security system is only as good as the person monitoring it.  If you have a home alarm system installed, you have taken care of half of what your home needs to be truly safe. You see, without a professional monitoring system, you need to be alert when there is a notification of a possible fire, burglary, carbon monoxide, or flood. You need to notify the authorities to get the emergency response needed.
With a professional monitoring system, you are guaranteed that someone is keeping an eye on your property whether you are away or asleep.  At the slightest sign of danger, the monitoring center will verify and assess the situation and immediately alert fire, police, or medical responders.
Do you have the necessary security protection in your home? It is time to act and protect your property and your family.
Obtain free home protection quotes today from leading alarm companies in your area. It only takes 1 minute to fill-out our online form. You will receive competitive alarm quotes from our partner alarm companies, absolutely free and no obligation.
Free Home Protection Quotes for the Best Home Security System
There are various alarm providers throughout Canada that offer different security systems for your convenience.  It is important to compare alarm system quotes online to help you find the right home security system at the best price.
Reasons to compare with 3 home protection quotes
✓ You get to choose from multiple alarm companies
✓ You can compare different alarm packages and costs
✓ You can consider overall price in terms of installation cost, monthly fees, and monitoring services
You save on time and money
Fill-out or quick online form to receive the most competitive quotes from leading alarm companies in Canada.
You don't need to spend a fortune on home security. Find the best home alarm packages from our partner alarm companies today.