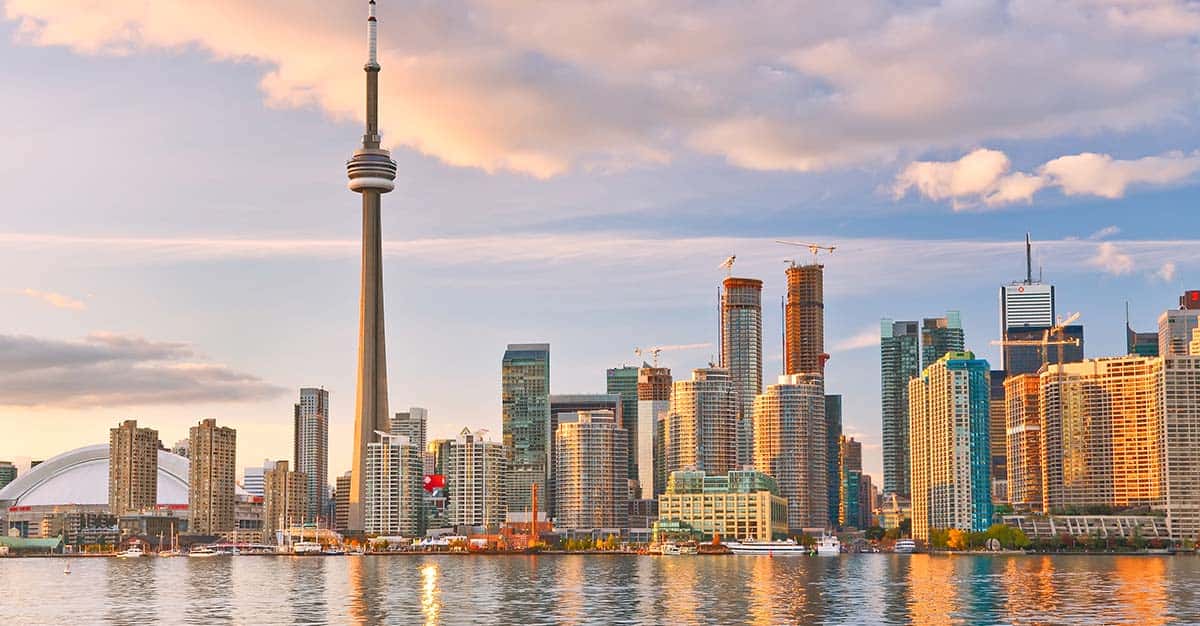 Canadians are proud to say that in the area of crime, it is doing much better than the US.  But despite that fact, Canada has had its fair share of crime.  The country's overall crime rate stands at 71.0%, slightly higher than in 2015.
In 2016, Ontario's Crime Severity Index is 52.71, according to Canada Statistics latest figures. This is a very slight improvement to its previous ranking of 52.72 in 2015.
While Ontario's crime data is lower than that of its neighbor Quebec at 54.73, as well as other Canadian provinces, there remain a few places in Ontario province where residents must take more care.
How safe do you think your home and your family are in your Ontario city?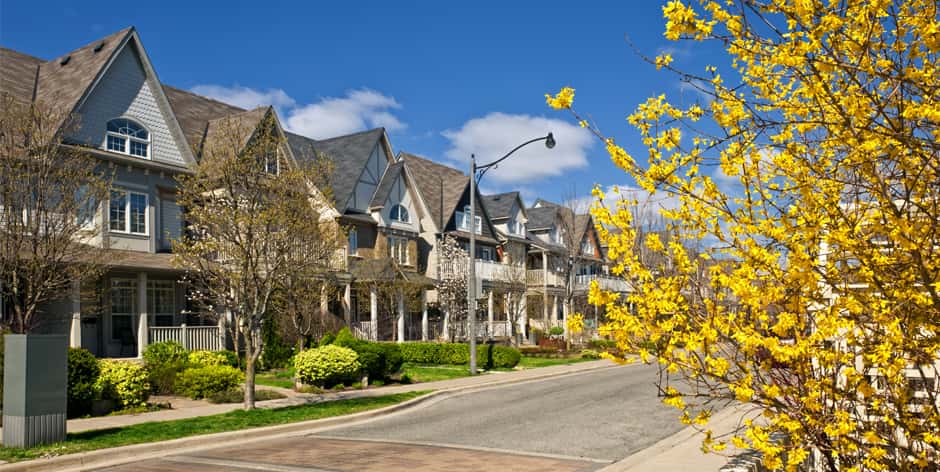 Find out from the list of dangerous places in Ontario. But more importantly, learn how you can better protect what matters most to you with good home security.
How Safe is your city in Ontario: Crime data in your City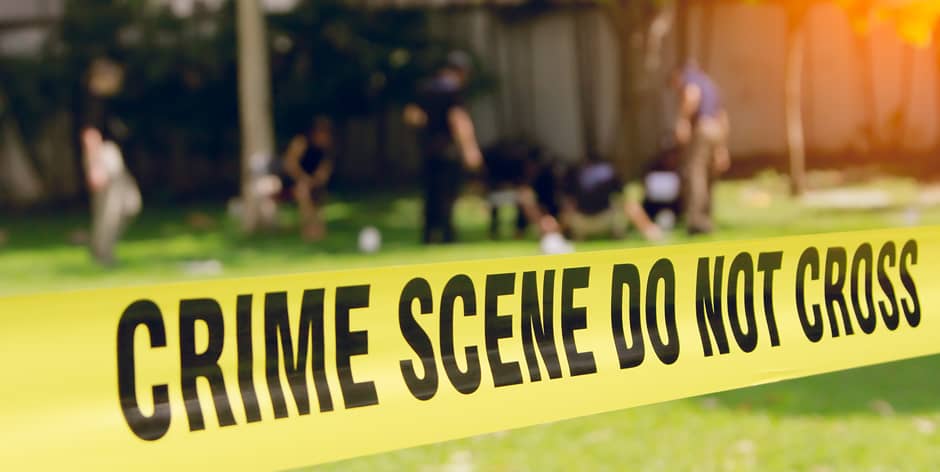 You haven't experienced anything scary and this can make you complacent about security. News reports clearly show that things are far from being picture-perfect in Ontario.
Breaking and entering, vehicle theft, robberies, sexual assault are just some of the scary things that pose a threat to your safety and your valuables.
Below are Ontario cities with the highest incidents of crime based on their Crime Severity Index.
1. Thunder Bay Ontario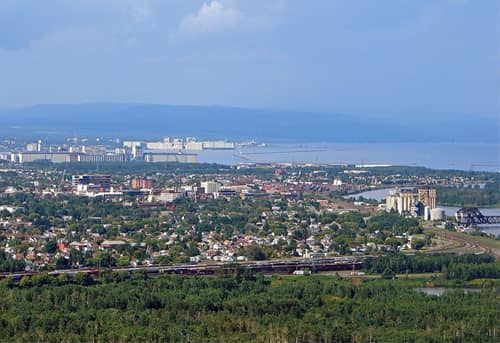 Crime Severity Index:  80.1
Population: 120,000
The city of Thunder Bay has taken the top spot for dangerous places to live in Ontario.  In 2015, it also earned the name Murder Capital of Canada because it topped the list with 11 murder incidents in 2014.  It also got the ranked the highest for violent crimes.  It ranked 3rd for robberies and 9th for breaking and entering.
Local police authorities attribute the rise in criminality in Thunder Bay with increasing poverty, homelessness, and drug and alcohol addiction.
2. Brantford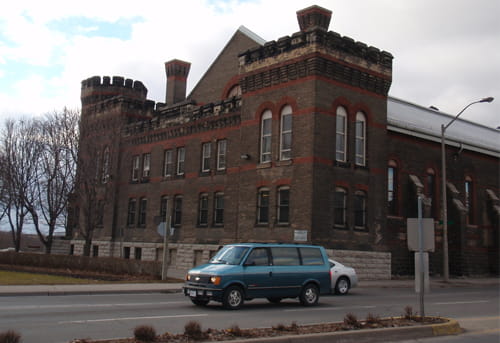 Crime Severity Index: 77.1
Population: 136,035
In January of 2016 alone, Brantford had 23 residential breaking and entering and 27 similar incidents involving business establishments.  There were 22 vehicle thefts and 39 thefts from vehicles. There were 103 incidents of theft below $5000 and 61 reported mischiefs. These statistics are for 1 month alone and already paint a picture of the general security situation in this metropolis.
But even more alarming is the fact that in January of 2017, reported incidents of these crimes rose. There were 5 robberies with a weapon, 32 residential break-ins, 44 thefts of motor vehicles, 44 thefts from motor vehicles, and 126 thefts under $5,000.
Brantford made it to the list of most dangerous cities in the province by MacLean's magazine and had previously been no. 1 for vehicular thefts in the country.
Clearly, residents need to step up security measures in the home and the vicinity to prevent being a victim of such crimes.
3. Sault Ste. Marie
Crime Severity Index: 67
Population: 75,000
There was not a single murder incident reported in Sault Ste. Marie in 2015 but the city is far from being safe. In fact, the city has been named one of the most dangerous cities in Canada in the previous years. It is certainly unflattering.
According to statistics from Sault Ste. Marie Police Service, the year 2015 saw violent and non-violent crimes. There were 488 incidents of assault, 63 sexual assaults, 48 robberies, and a total of 553 breaking and entering in residential and commercial establishments. There were also 107 motor vehicle thefts and 1,685 reported incidents of theft.
Does this paint a grim picture of safety in Sault Ste. Marie? These alarming statistics are behind the city's ranking among the dangerous cities in Canada.
The city's police service strives to be accessible to citizens with online services for reporting a crime, criminal record search, or to submit a complaint.
4. London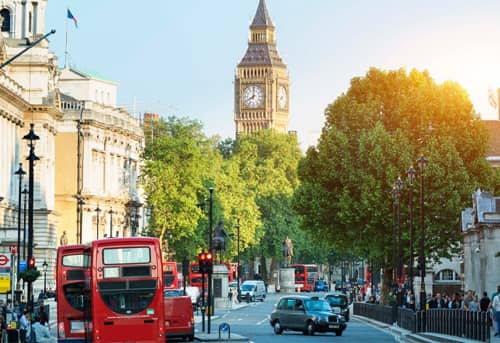 Crime Severity Index: 65.4
Population: 383,822
The city of London saw 218 robberies, 436 commercial breaking and entering, 1,002 residential break-ins, 797 motor vehicle thefts, 2,579 thefts from motor vehicles, and 3,994 incidents of vandalism.
These figures are certainly alarming. But the more important question: what can you do to prevent becoming another statistic in London?
Crime rates in London have been increasing in the last 3 years.  In 2014, there was an increase in thefts from vehicles, fraud, and other non-violent crimes, with the city seeing a 5% increase.
5. Windsor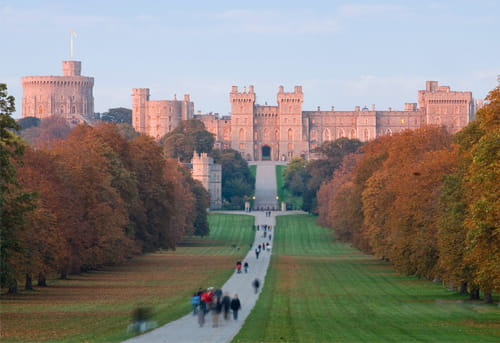 Crime Severity Index: 62
Population: 210,900
There was a sudden rise in crime rates in Windsor in 2016, according to Statistics Canada. Most people blame it on the drug trade in the city.
Police say an average of 2.6 homicides are reported a year, and 4 or 5 attempted murders.  While numbers for robberies and sexual assaults fell, the numbers remain pretty high compared to other cities.
Based on the latest statistics from Windsor Ontario Police for 2014, there were 173 robberies and attempted robberies, 3 murders, 1,306 incidents of break-ins and attempts, 1,662 thefts below $5,000, 65 thefts above $5,000, 665 fraud incidents, and 1,437 mischief incidents.
For emergency situations, residents should dial 911. You can also file a police report online.
6. Kitchener-Waterloo-Cambridge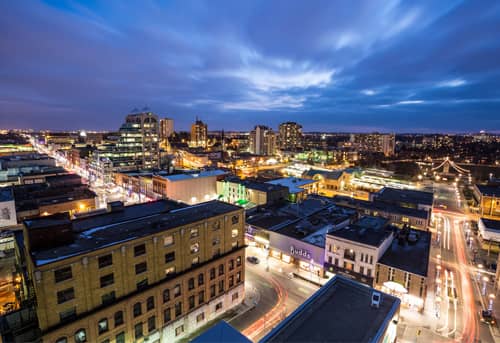 Crime Severity Index: 59.8
Population: 523,894
The Tri-Cities of Kitchener-Waterloo-Cambridge make up the Waterloo Region in Southern Ontario.
While the local crime rate fell in 2014 in line with the country's declining crime rate, Waterloo Region's crime rate is still above the Ontario average.
The region cares deeply about the safety of its residents and has made available an online crime reporting tool. You will also find current incidents of crime such as breaking and entering, robbery, or assault online.
7. Greater Sudbury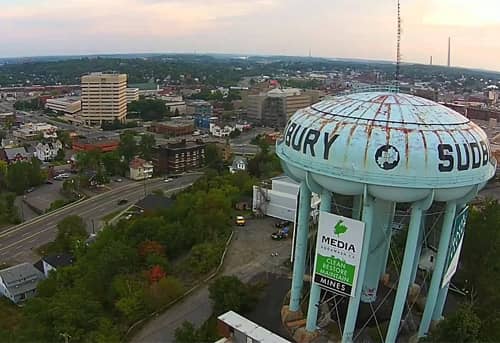 Crime Severity Index: 59.4
Population: 161,531
While crime in Greater Sudbury waned compared to previous years, the city is far from safe.  According to Sudbury police, arson cases were up 113%. Police also investigated 4,689 property crimes and 1,574 violent crimes.  Drug raids also resulted in $261,000 worth of seized narcotics and $39,000 in cash.  Impaired driving offenses also increased with 184 arrests in 2016.
Police are also alarmed at the rising incidence of fraud, up by 14% in the city.
With so many threats outside, you want to also make sure your home is a safe place. Home security requires locking doors and windows and keeping exterior and interior lights on particularly when you are away.  However, you may need more professional security measures to ensure your safety and security from other perils.
8. Kingston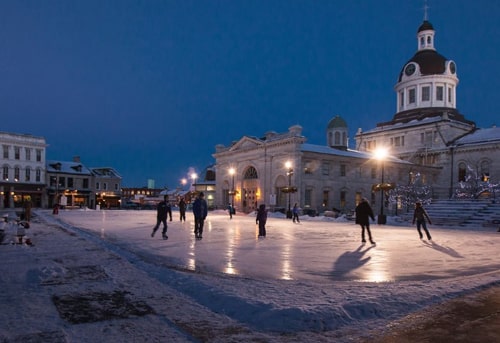 Crime Severity Index: 56.0
Population: 123,400
Yes, crime rates in Kingston went down particularly in relation to break-ins, robberies, and murder.
But 2015 still had an alarming number of violent and non-violent crimes reported. Sexual assault continues to lead the pack with 65 incidents reported, 28 robberies, 337 breaking and entering, 74 motor vehicle theft, 307 fraud cases, and 96 criminal traffic violations.
Kingston Police believe in engaging the community for crime prevention and awareness.  Updates for wanted individuals for various crimes are published online in Kingston to allow citizens to help in their timely arrest.
9. Peterborough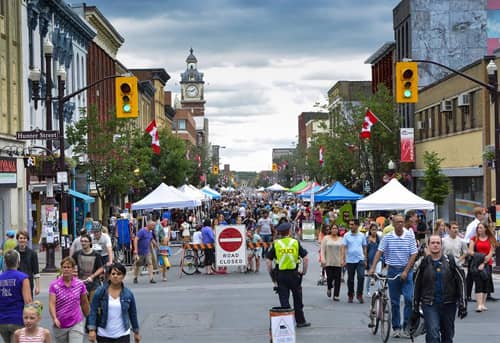 Crime Severity Index: 55.0
Population: 81,032
In 2014, Peterborough ranked 5th with highest police-reported incident rates in Ontario, with 4,473 incidents per 100,000 people.  Its crime severity index rose in 2015.  According to Statistics Canada, violent crime in the area increased by 20% from 2015 to 2016.  The Peterborough census metropolitan area (CMA) consists of Cavan Monaghan, Peterborough, Douro Dummer, Selwyn Townships, Curve Lake, and Hiawartha First Nations.
Police also say that most violent crimes reported were a result of drug crimes.
10. Catherines-Niagara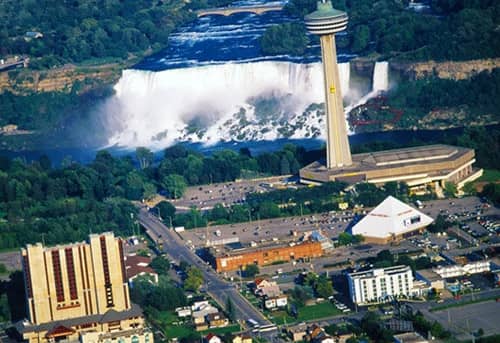 Crime Severity Index: 52.2
Population: 133,113
And at number 10 spot is St. Catherines-Niagara.
As part of the Niagara Region, St. Catherines is the biggest municipality and is the administrative center.  Its total population is almost 1/3 of the region's overall population.
Since 2013, the crime rates in St. Catherines have been on the decline, particularly in breaking and entering as well as robbery. Other frequent offenses included theft below $5,000 and mischief. But some other types of crime rose such as child pornography, aggravated sexual assault, extortion, and identify fraud.
The Niagara Police Services keeps the citizens well-informed about criminal activities in the area. Their Media Center publishes most recent news such as the sexual assault of a male victim in Niagara Falls, the arrest of a suspect for the North End robbery, and of a number of break-ins in retirement homes.  They also have a page for Niagara's most wanted individuals.
Keep Your Ontario Home a Safer Place with $1 a Day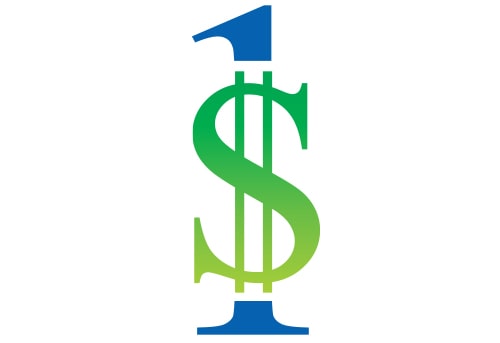 We all know that many dangers lurk outside the home.  But inside the home can be just as dangerous.
While locking all doors is a good security measure, it doesn't assure us that nothing bad will happen at home. Burglars are more knowledgeable about locks and come prepared. No matter what city you live in Ontario, statistics show that breaking and entering remains a significant threat.
In this regard, it is critical that homeowners and renters take the necessary precautions at home.
The best way to protect your home and your loved ones is to have a professional home security system. Before you shudder at the cost, you should know that modern alarm systems today can cost you as little as $1 a day. It's true – $ 1 a day to keep your family and your home safe from burglars, fire, and other perils.
You can find out how to have better home security with an affordable and reliable home alarm system.
3 Potentially Deadly Risks at Home to Watch Out For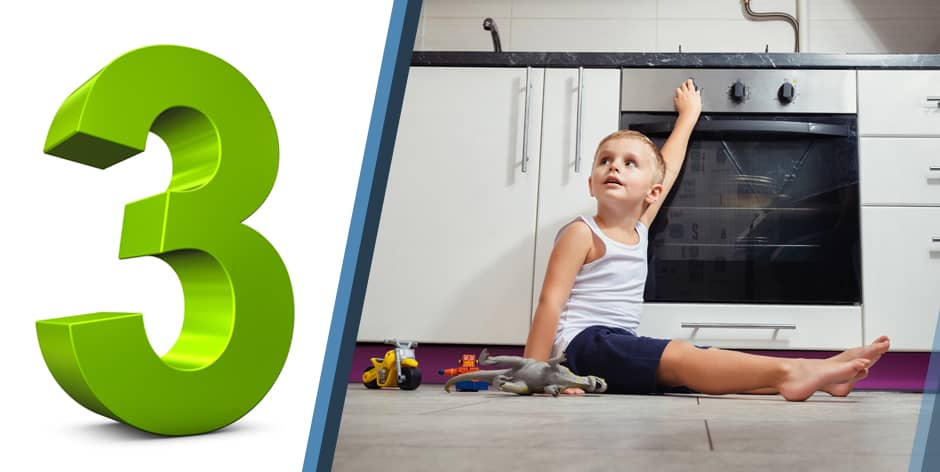 Most of us feel safe the minute we step inside our homes. But we can be in as much danger at home as we are outside.
There are 3 potentially deadly risks in Ontario residences.
# 1 – Fire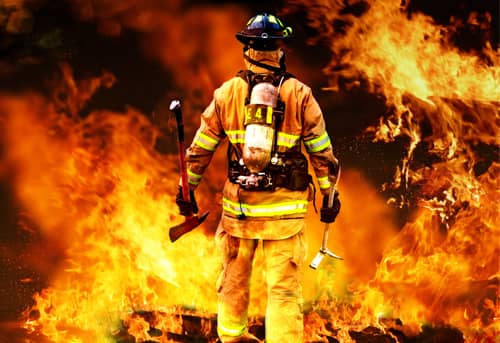 In 2015, 7240 structures were lost to fire, with 796 injuries and 85 fatalities.  Damage and loss from these fires were estimated at $666.9 million.
In 2011, there were 5,400 residential loss fires while in 2015, the number decreased slightly to 5,385. Civilian residential injuries in 2011 were 455 but rose to 556 in 2015.  More civilian injuries were reported in 2015 compared to the last few years prior.
One of the most significant benefits of a home security system is the fire alarm.  With a monitored home security system, smoke and heat detectors easily detect the threat of a fire and alert a monitoring center. The homeowner is also notified on a mobile device such as a smartphone.  The Fire Department is immediately summoned upon verification of the threat within minutes to prevent serious damage and loss of lives.
If you still don't have a monitored fire alarm at home, this may be the right time to maximize your home's security.
# 2 – Smoke
Did you know that many people involved in a fire incident die not from the fire but from smoke inhalation?
50% to 80% of deaths from fire are caused by smoke inhalation injuries, including respiratory system burns.  Hot smoke kills because of the combination of poisoning, thermal damage, and pulmonary swelling from cyanide, carbon monoxide, and other products of combustion.
Smoke detectors alert you to danger. If you are awake, you can smell or see fire but when you are asleep, smoke can put you into a deep slumber that you may not wake up from.
Smoke detectors can be the ionization type or photoelectric. Home security systems have a combination of reliable smoke and heat detectors as well as carbon monoxide detectors for your complete protection.
When you request for free home alarm quotes, you can speak to alarm experts that can advise you about security equipment you need in your home.
# 3 – Carbon Monoxide is a Silent Killer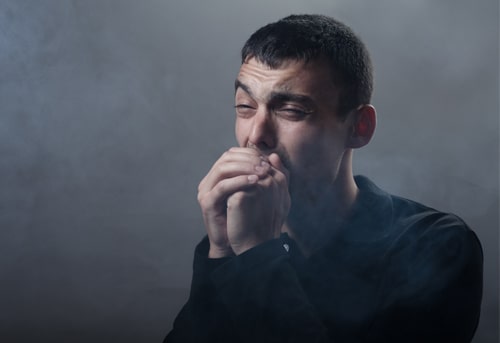 Carbon monoxide is an extremely dangerous intruder, particularly because it is silent, colorless, and odorless.
It is one of the leading cause of death from poisoning in North America.  In Ontario, it is reported that 11 people die each year from carbon monoxide poisoning.
This toxic gas enters the body through the lungs and prevents oxygen flow to the brain, heart, and other vital organs.  It comes from carbon-based fuels such as gas refrigerators, wood-burning stoves, furnaces, kerosene heaters, and gasoline engines, and many more household equipment.
A new regulation came into effect last October 15, 2014 making carbon monoxide detectors in Ontario homes mandatory.
By complying with this municipal ordinance, you not only avoid paying hefty fines but more importantly, you ensure the safety of your loved ones in your home.
Peace of Mind with Video Surveillance When you are Away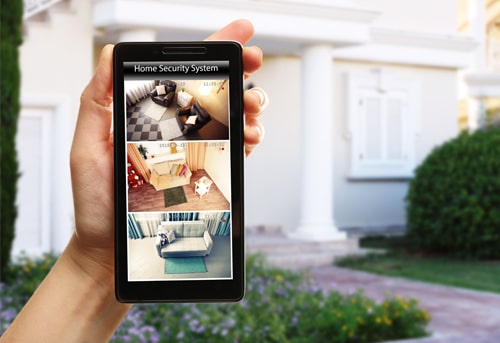 We can't be home all the time and we worry about the home and members of the family when we are away.
One of the biggest advantages of a home alarm system is video surveillance.  It allows you to keep watch over your property and your loved ones no matter where you are.
CCTV cameras are huge deterrents to burglars and mischief makers.  You can also check on your kids when they arrive home, who's at your front door, as well as the conditions of your home in your absence.
A reliable home alarm system features video surveillance for your complete peace of mind.
How Free Alarm Quotes Can Help You Find the Right Home Alarm
Now that you know much more about the importance of having the right home security system, you are in a better position to choose the best home alarm.
A great home security system will protect you 24 hours, 7 days a week, and take no breaks or holidays when it comes to your protection.
Installing a professional home alarm system will also lower your home insurance rates and save you money.
Save Time and Money with 1 Simple Form
But finding the best home security system is not always easy. There are so many alarm companies out there and different alarm systems to choose from.
To make the process easier, more convenient, and less stressful for you, we have designed a simple online form that will allow you to receive 5 alarm quotes from the best alarm companies near you.
We invite you to provide us with your relevant details to get customized security solutions tailored to your needs.
It only takes 2 minutes – fill-out our quick online form today and connect with the best alarm company for your home security.