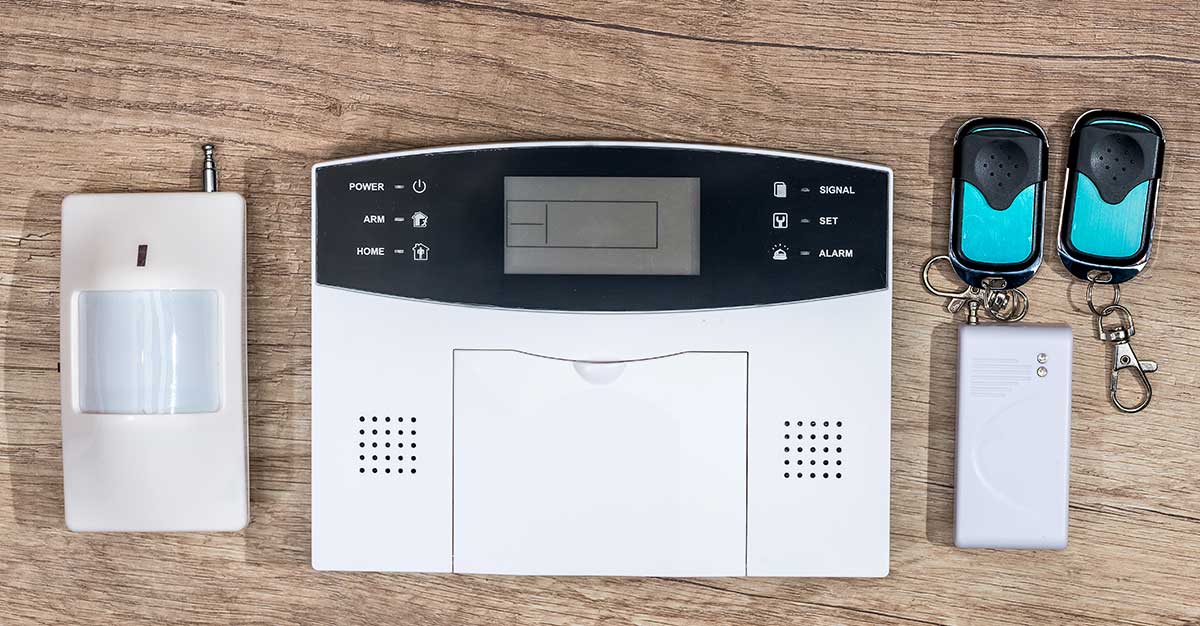 Do you currently have a monitored home security system? If you are unhappy about your monitoring service or want to explore cheaper options, it is critical to understand what you are getting into.
When it comes to your home security, you don't want to take chances.
Switching monitoring services has its pros and cons. It is therefore important to understand them so you can be prepared and make the right choices.
You can compare alarm monitoring packages with free alarm quotes online.
Tired of Poor Customer Service and High Monthly Costs?
Most customers who want to switch monitoring companies are unhappy about 2 things – poor customer service and high monthly costs.
The first step to take when you have issues with your alarm company is to talk to them. Give their customer service a chance to resolve the issue. But if all else fails, then the next step is to look for a new provider.
If you have a monitored home security system and want to switch providers, you need to carefully consider a few things.
✓ Current monitoring contract with your provider
✓ Compatibility of your current system with a new provider
Upgrading Home Protection with a Change of Alarm Company
Our home security needs change over time.  People on the go, especially singles often away from home, need a security system that monitors the property with mobile and video solutions.
As a family grows, their security needs may require energy management and other home technologies that provide for greater comfort, convenience, and safety.
In time, a family may need to relocate.  Moving into a new home may mean re-installation of a new system, especially if your previous home security companies can't cover your location.  It could also mean expanding your security system to include more sensors and devices.
And in retirement, elderly people may need medical alert systems for independent living.   You can upgrade a home security system to include panic buttons to ensure immediate help in any kind of emergency.
If you are thinking of upgrading your home security due to your changing security needs, talk to your current provider. It may be easier to make changes with an upgrade of your current system and addition of new features like home automation.
However, you can also switch alarm companies to enhance your home protection, especially if you are not satisfied with your current alarm company or the price you are paying for home security.
Check the Terms of your Monitoring Contract
When you signed up for a monitoring contract, you agreed to a locked-in period, usually 36 months.
Monitoring contracts can get renewed automatically; you must inform the alarm company of your intention not to renew your contract.  The process of non-renewal is pretty straightforward.  Check if your alarm equipment is yours to keep or is only on a lease arrangement.  In case of the latter, you may have to return the alarm equipment.
If the period covered by the contract still has months or years to go and you cancel, you may be liable to pay a cancellation fee.
Cancelling your Service Agreement
Many homeowners sign-up for a service agreement without thinking about cancelling it. Few take the time to read the cancellation policy.
Unfortunately, life can somethings bring surprises. You might suddenly need to move to another city. You could also become disenchanted with your chosen home security system and want to get out of your contract.
If you can wait until your contract expires, cancellation is cut and dried. But if circumstances make it imperative for you to cancel before expiration, expect to pay the alarm company a cancellation fee.
Cancellation Fees of Popular Home Security Companies
Cancellation fees of home security companies vary widely.  Below is a breakdown of cancellation fees of popular home security companies.
Keep in mind that cancellation fees only apply if your contract is still in force.
Home Security Company
Contract Term
Cancellation Fee
ADT
36 months
75% of remaining balance
Frontpoint
36 months
80% of remaining balance
Reliance Protectron
60 months
100% of remaining balance
Vivint
60 months
100% of remaining balance
Has a special cancellation policy for extenuating circumstances (death, bankruptcy, moving to assisted living facilities) and military service
Cancellation policies of alarm companies have been a bone of contention among numerous customers.  For this reason, it is critical to review the fine print before you sign any contract,
Many of these alarm companies offer a free trial period wherein you can cancel the service without fear of being charged a cancellation fee.
If your contract is nearing renewal date and you no longer wish to renew your subscription, inform the company in writing immediately by registered mail.  Take note that some alarm companies require as much as 60-90 days' notice if you don't wish to renew your contract.
Homeowner Tips for Cancelling an Alarm Monitoring Service
Whatever the reason you need to cancel your alarm monitoring service, here are some tips that can help you.
✓ Speak to your alarm company about your options. If relocation is the reason you need to cancel, check if they can continue to provide service in your new location.
✓ Provide written notice of your intent to your alarm company.
✓ Clarify your cancellation fee so you know how much to pay.
✓ Attempt to negotiate your cancellation fee based on your circumstances.
✓ Customer representatives will certainly try to dissuade you. If you have made up your mind, be firm.
Steps to Cancelling an Alarm Monitoring Contract
If you are cancelling your alarm monitoring contract because you are upset with your provider, don't forget one thing in the heat of the moment.
Your current home security system provides your home and your family with essential protection from burglary, intrusion, fire, flood, and carbon monoxide.
Don't cancel your home security system without ensuring you have a replacement.  Begin your search for a new monitoring service provider before cancelling your current one, make sure you will continue to have home security services in place, then finalize the termination of your current contract.
Fill-out our quick online request form to receive free home alarm quotes from the biggest alarm companies in Ontario and Quebec.
Check Compatibility Between Providers
Alarm companies use different technologies.  It is important to check if your equipment (if you own it) is compatible with their technology.  If not, you may need to invest in new equipment.
If you sign up with a new provider, you'll find that they offer installation with free equipment.  This is the reason why they usually require a long-term contract.  If you have no issue about signing a new contract, updating your alarm equipment should not be a problem.  Although this will be another expense for you, the benefits you can get from greater protection is worth the cost.
In cases where you don't own the equipment and need to return it to your alarm provider, you would have more flexibility in choosing a newer alarm system.
Most major alarm companies today use wireless alarm systems thereby making installation easy and hassle-free.
Keeping your existing home security system
If you want to change monitoring companies but want to keep your existing system, your new alarm company needs to provide a converter.
The best thing to do is to arrange for a representative from the new company to check your current system and explain the capabilities of their monitoring services.
Review their contract and make sure to ask all questions you have before you sign-up.  Get a confirmation from your existing monitoring company about the cancellation of your subscription before you enter into a new one.
Month-to-Month Monitoring Agreements – Finding "No Contract" Monitoring
Most national and major alarm providers require a contract. These contracts are long term, usually as long as 3 or even 5 years.  Now this is a long commitment which can have financial, emotional, and physical effects on you.
Your home security system is important to the safety of your home and your family.  Thus, it is critical that you sign up for a contract that provides the protection you need at a price you can afford.
The alarm industry's standard length of security contract is 36 months although some companies are longer, up to 5.  The contract period dictates how much you pay for your monthly monitoring fees. The longer your contract, the lower the cost.
Alarm companies spread out the cost of installation and equipment over the length of your contract.  No wonder they are strict about enforcing early cancellation fees!
When looking for a home alarm with central monitoring services, compare the pros and cons between buying alarm equipment or a lease arrangement.
Don't Want a Long term contract?
If you don't want to sign a long term contract, you'll have fewer options. There are local companies willing to provide services on a month-to-month agreement.  It is best to check their monitoring capabilities.  More often than not, you may have to pay for your alarm equipment upfront or in a few large payments.
When it comes to investing in an alarm equipment and choosing your alarm contract, you must consider the cost to you and the type of home protection you obtain.
One such company that offers monitoring services with no long term contract is The Monitoring Center.  It covers most of Ontario and British Columbia.
Ask the Right Questions Before You Switch Alarm Companies
You are switching alarm providers because of issues you had with your previous one that made you unhappy.
It is therefore important to make sure those issues don't happen again. Are you really going to get better protection and service from a new provider?
Below are questions you can ask from a new company to guide you in your decision to switch alarm monitoring service providers.
✓ Is your alarm central station ULC certified?
✓ What monitoring options do you have? (landline, broadband, cellular)
✓ What is your alarm verification system? (2-way voice, text message notification, etc.)
✓ How do you respond to an alarm?
✓ How do you handle technical problems with the security system?
✓ What is your cancellation policy?
✓ Can I move with my home security system?
✓ Is my alarm control panel locked out if I decide to cancel my subscription?
In the end, it is imperative that you switch alarm companies in order to get better service at a better price.
You can get started in finding the right home security company by comparing free home alarm quotes.
Taking Over Home Security Monitoring – How It works
There are no fees from a new monitoring company to take over your system.
A new company will need to know the alarm system's code (usually with the installer) and the alarm model.
The only challenge is when your alarm equipment is proprietary. If it is, a new alarm company will assess your equipment and if they can't monitor it, they'll be happy to provide a cost-effective solution for you.
Monitoring services can start immediately, especially with wireless systems.
National Monitoring vs. Local Monitoring
Some alarm companies have national central stations while others have local central stations.  Some companies have third-party central stations.
It is important to check which type of monitoring center your alarm company uses.  Ensure that they have monitoring stations that are certified by Underwriters Laboratory of Canada (ULC).
One of the disadvantages of local monitoring services is when there is a natural disaster in your area.  It can impact their ability to monitor your security especially if phone lines and other infrastructure are compromised.
National monitoring centers are often used by major alarm companies.  They are not affected by extreme weather conditions, natural disasters, and usually have more staff and more advanced equipment.
Shop for New Home Alarm Monitoring with Free Alarm Quotes
We understand you need to move on by finding a new home alarm monitoring service.
You are switching to get better protection, better service, and a better price for your home security.
The best way to move on is to compare free home alarm quotes so you can choose the best alarm monitoring service.
Our partner alarm companies will be happy to help with the switch.  You can also talk to them to get more details for questions and concerns you have about changing home security companies.
Fill-out our quick online form today so you can make the switch.
Remember, your family's protection is most important. If you are not getting the home protection you deserve, the time to act is now.